41+ Sizzling Summer Nails: Embrace the Season with Stunning Nail Designs
|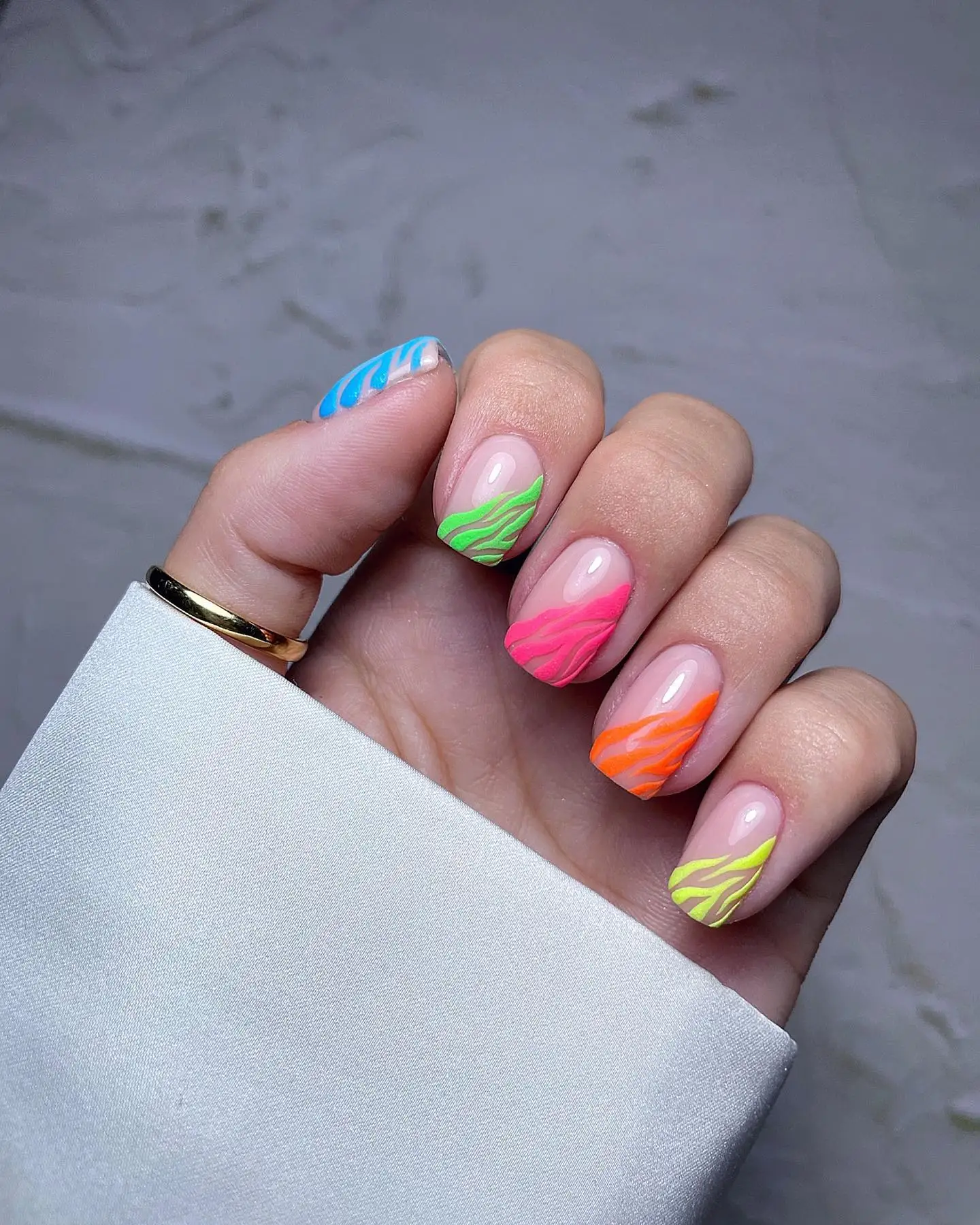 Summer is the perfect time to let your nails shine with vibrant colors, bold patterns, and playful designs. As the sun comes out and the temperatures rise, it's time to embrace the season with sizzling summer nails that capture the essence of fun and excitement. Summer is all about embracing the carefree and joyful vibe of the season. From beach days to tropical getaways, your nails can reflect the excitement and energy of summertime. Get ready to rock these stunning nail designs and let your creativity soar.
1. Tropical Paradise
Bring the tropical vibes to your nails with palm tree designs, exotic flowers, and vibrant fruit patterns. Use bold and vivid colors like turquoise, hot pink, and lime green to create a lively and captivating look. These nails will transport you to a tropical paradise wherever you go.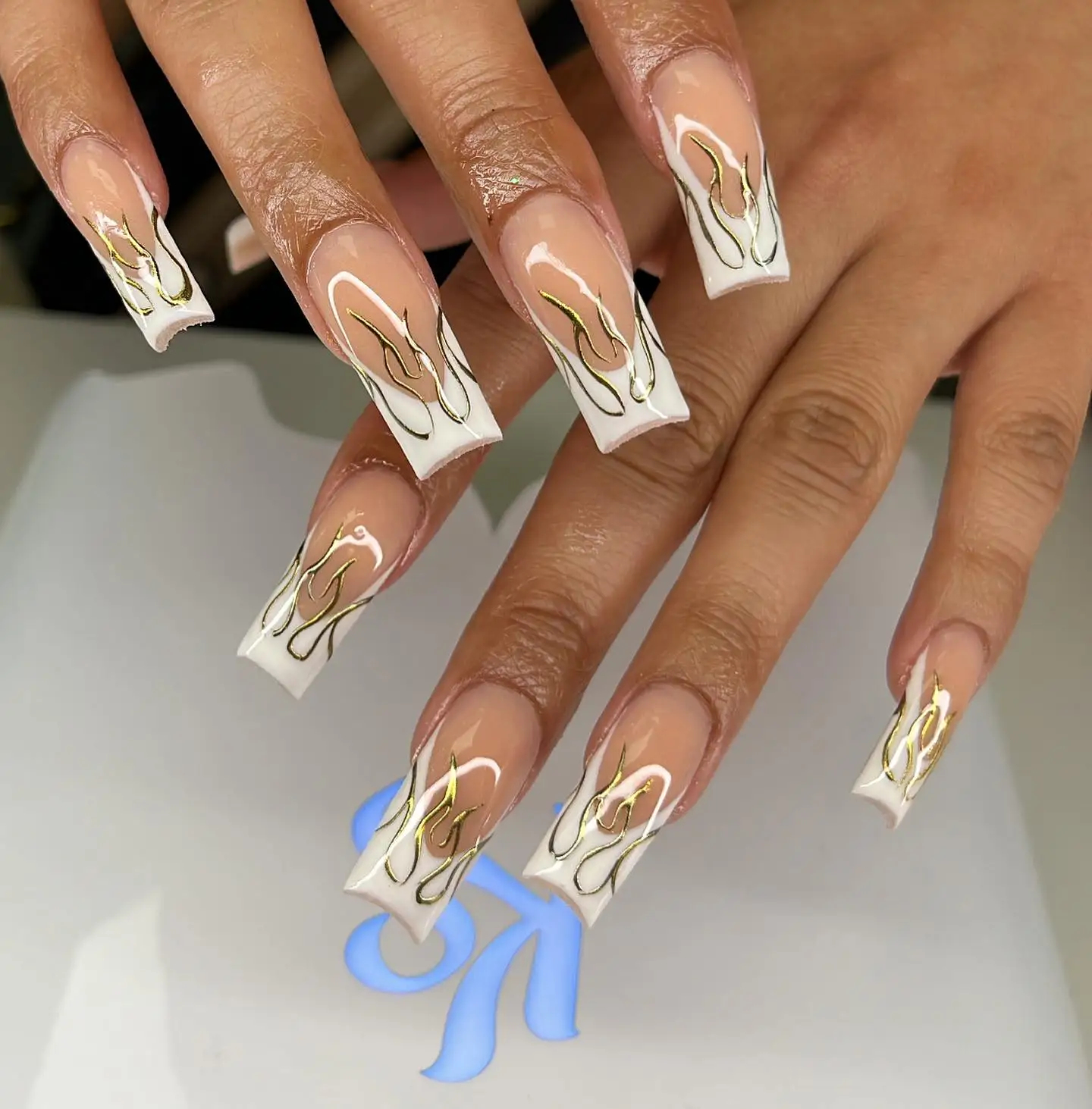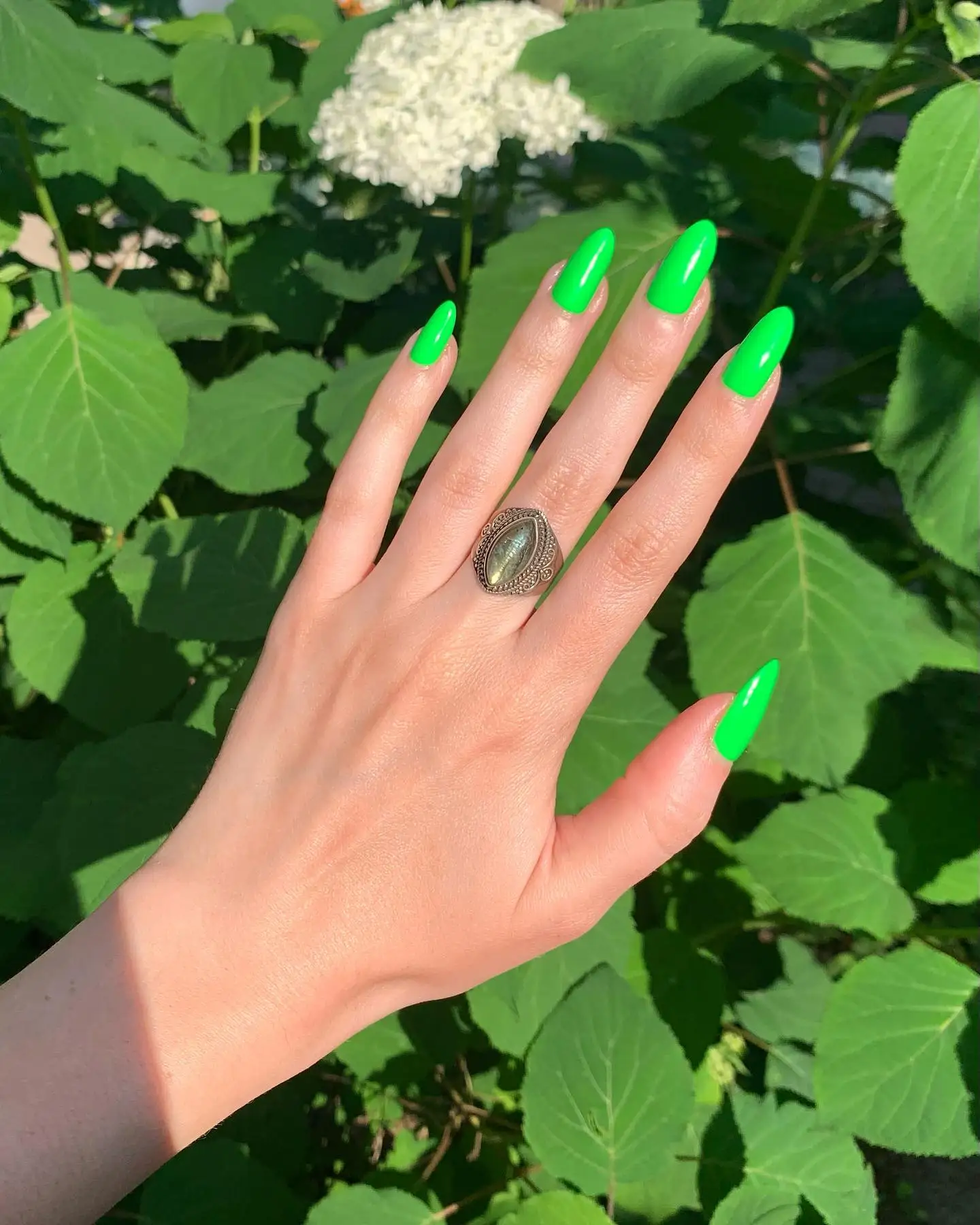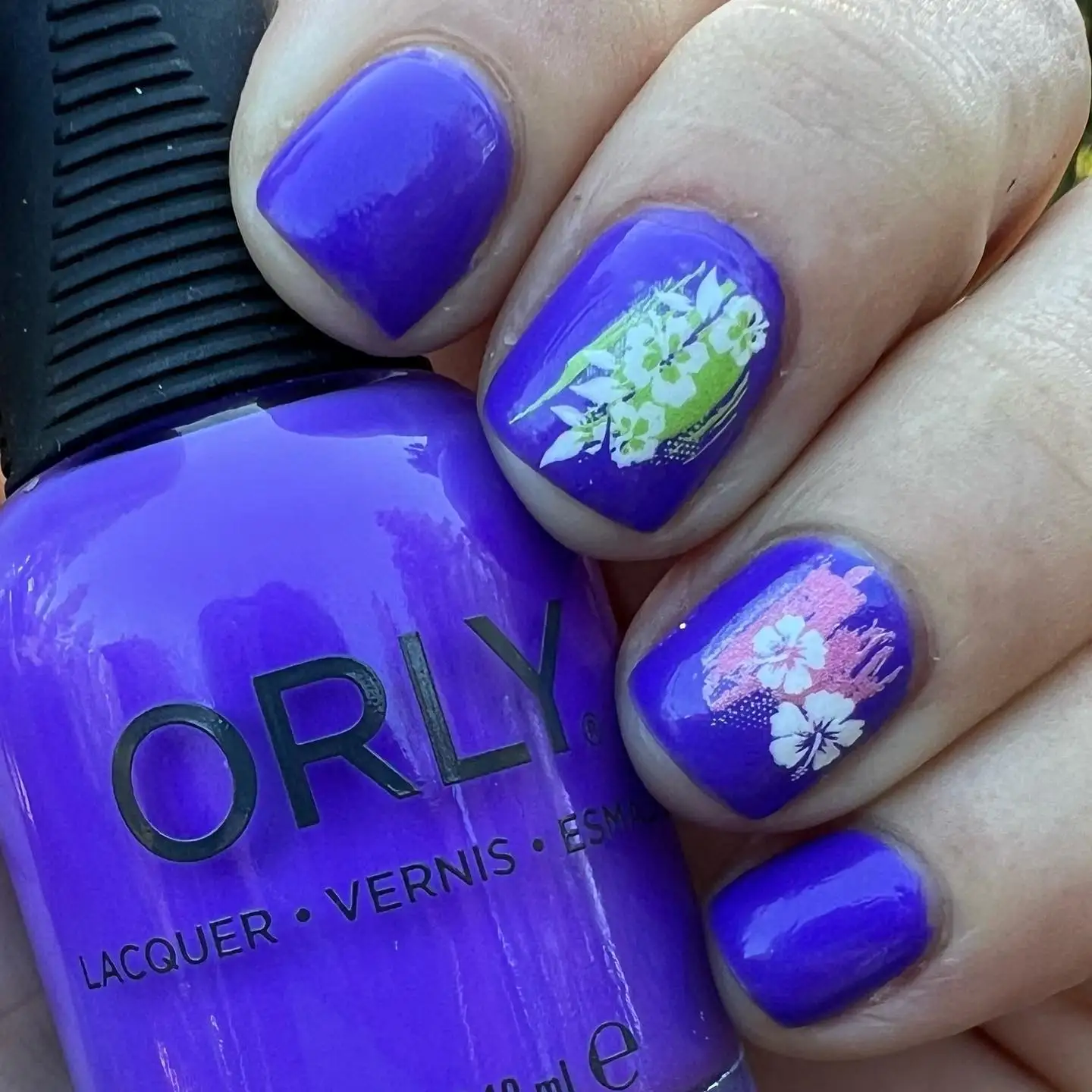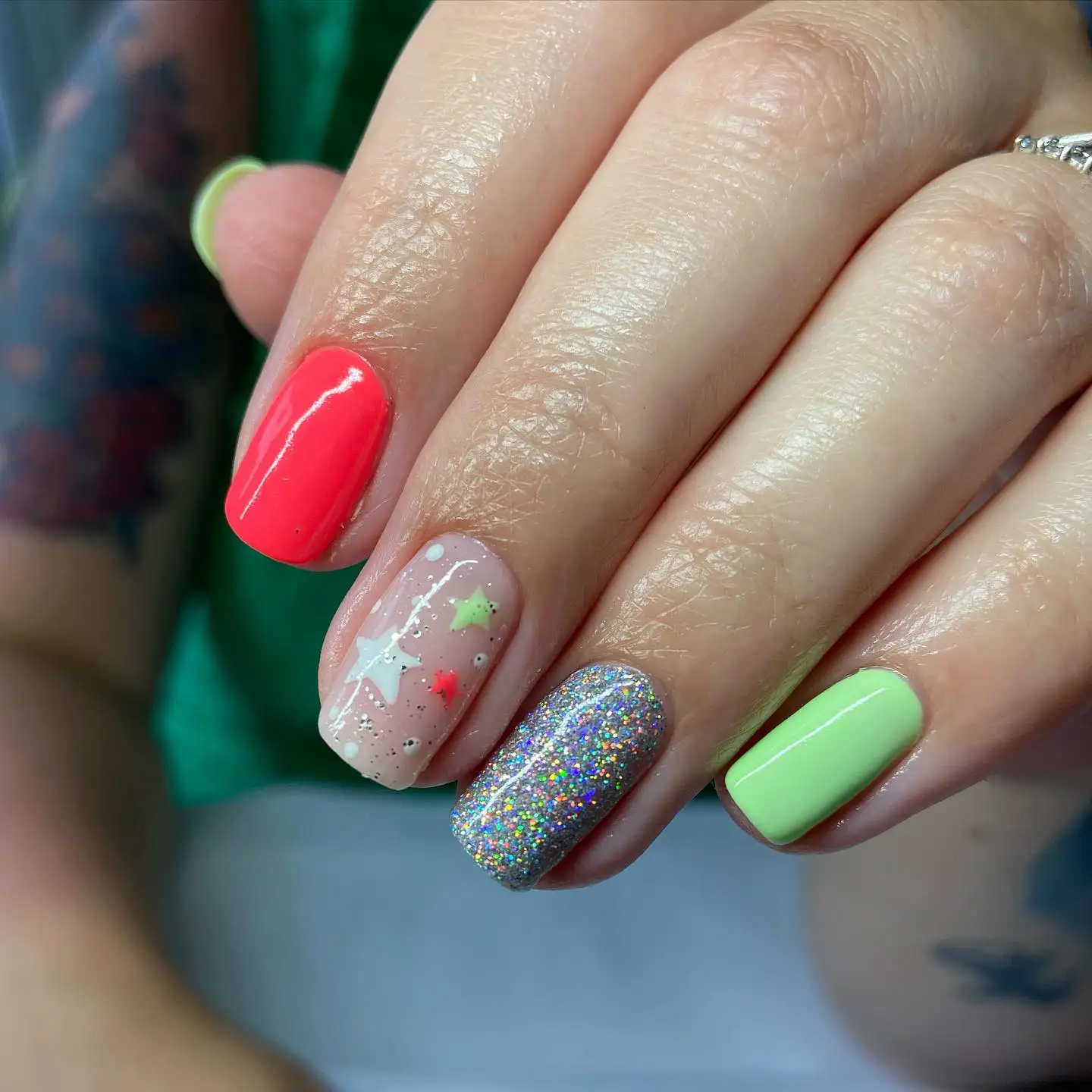 2. Fun Fruit Accents
Embrace the refreshing and playful side of summer with fruit-themed nail designs. Paint watermelons, pineapples, strawberries, or citrus slices on your nails for a burst of color and whimsy. These fruity accents will instantly brighten your mood.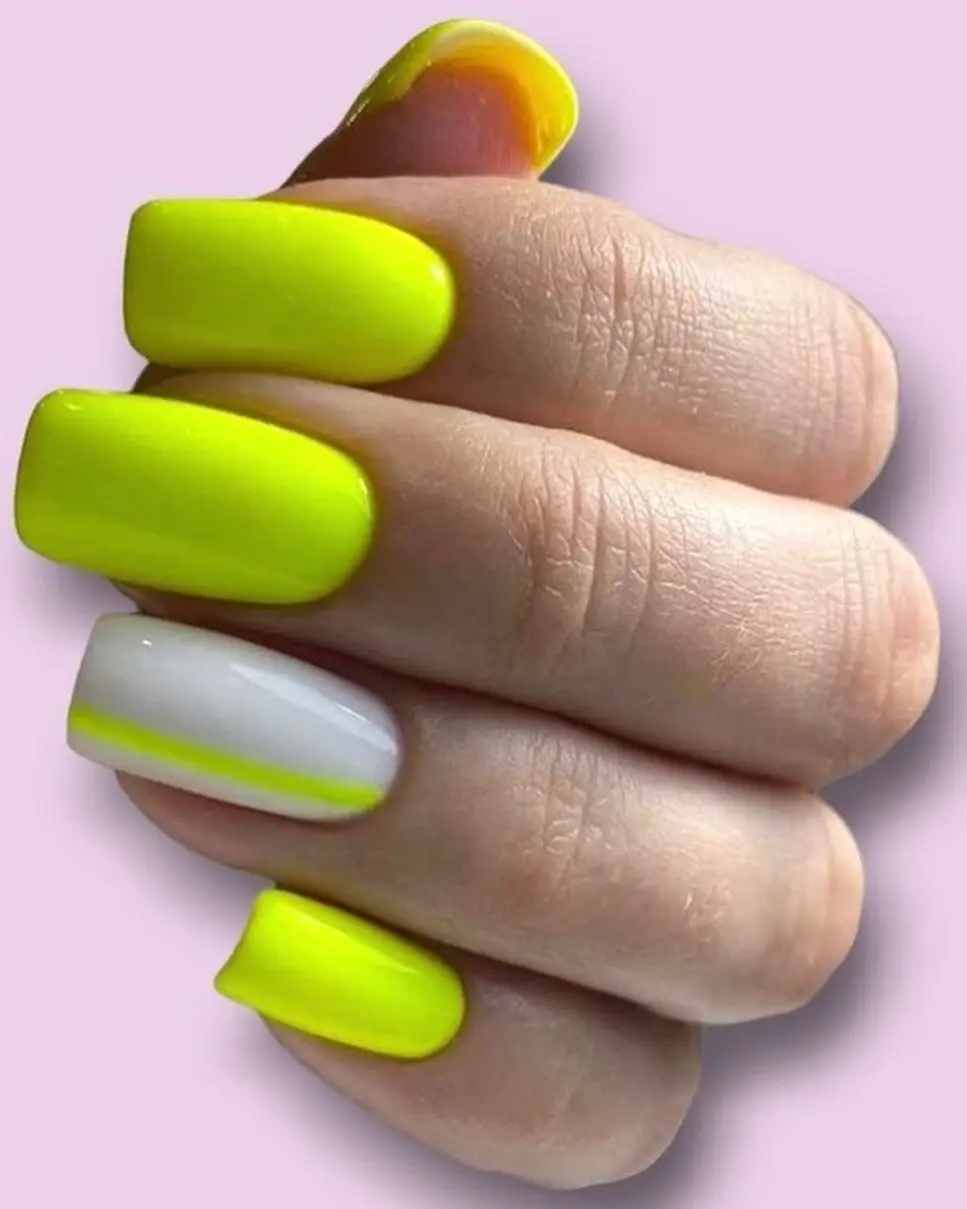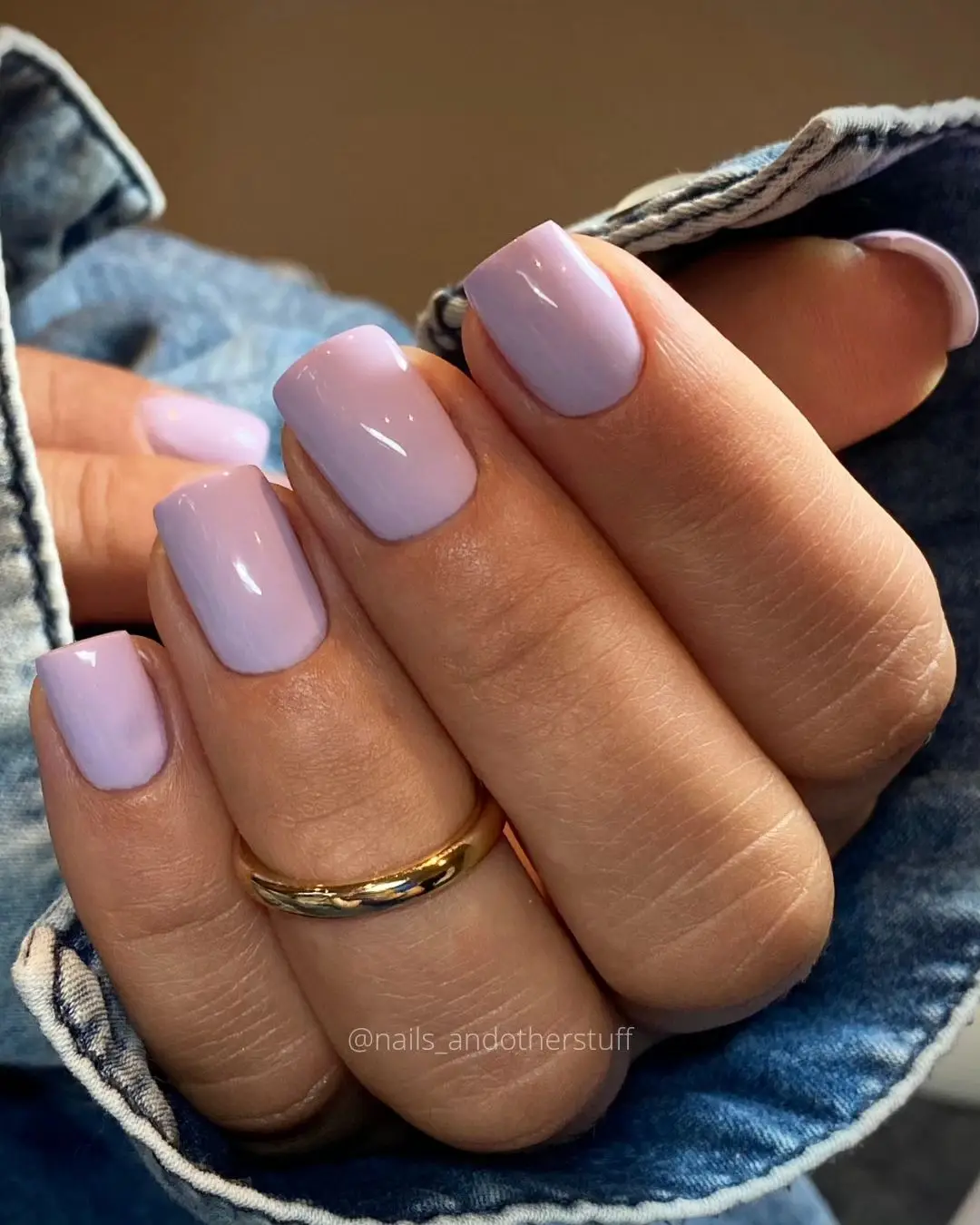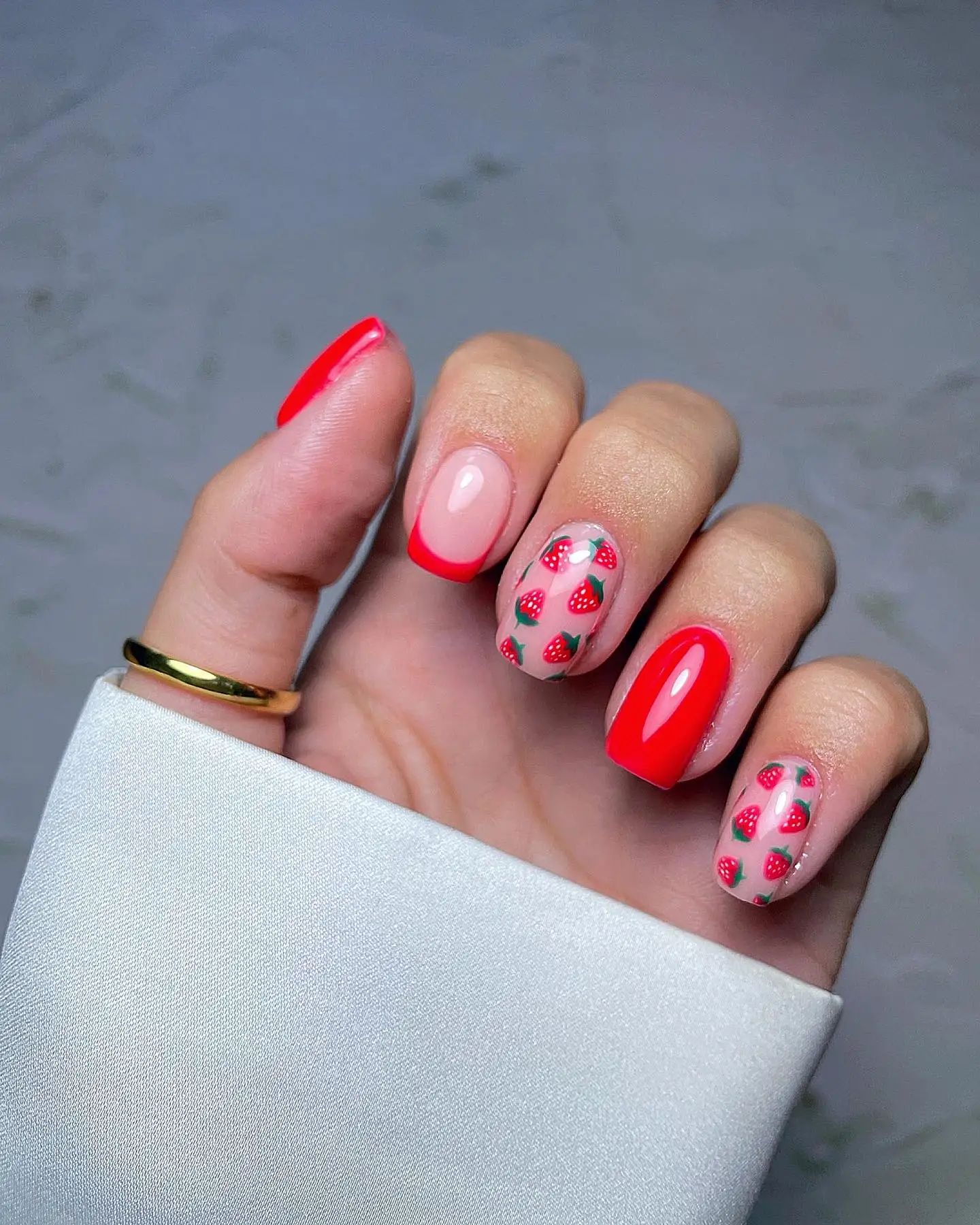 3. Sunset Ombre
Capture the breathtaking beauty of a summer sunset with an ombre gradient on your nails. Blend warm shades like orange, pink, and purple to create a stunning transition. This design will remind you of golden evenings and magical skies.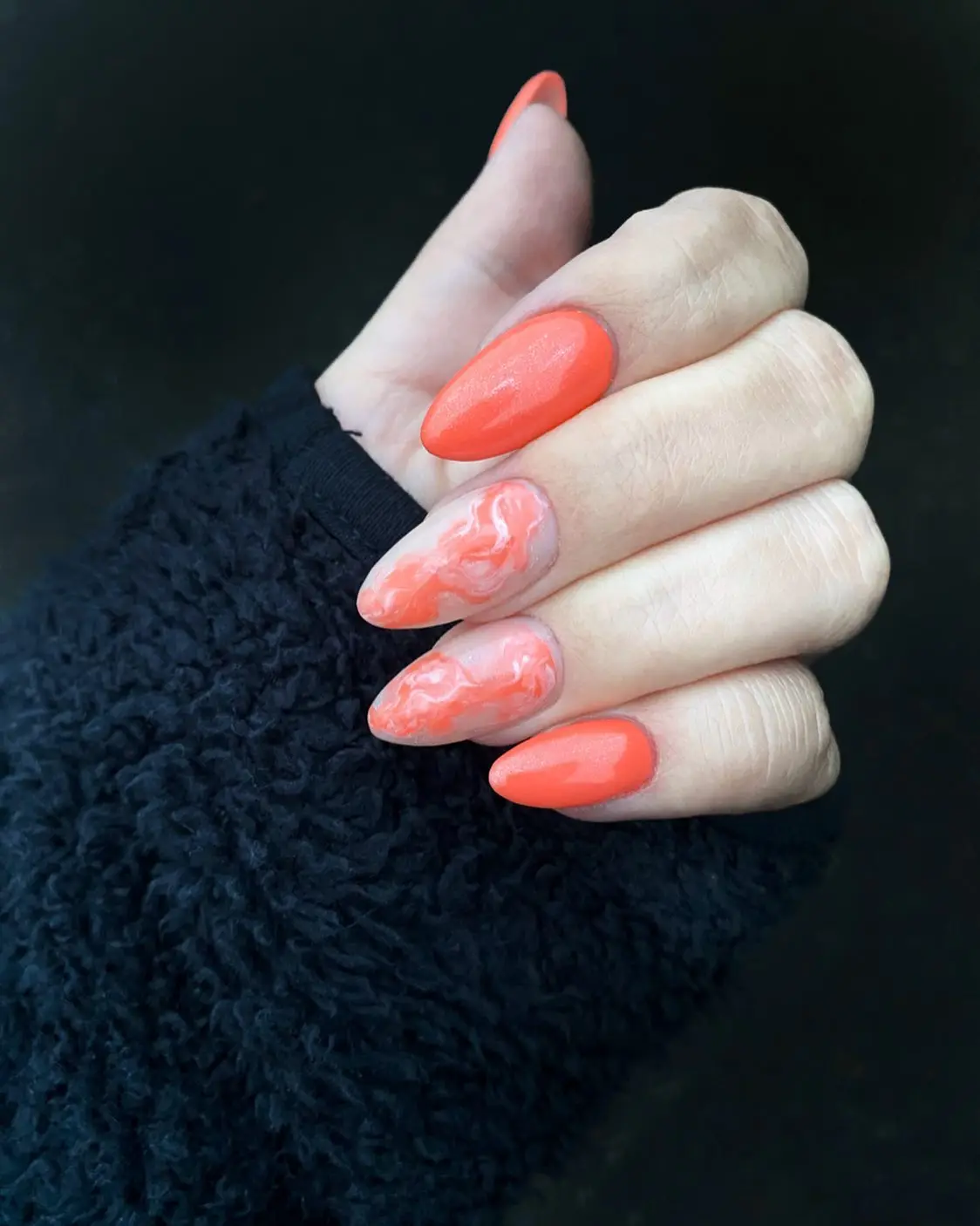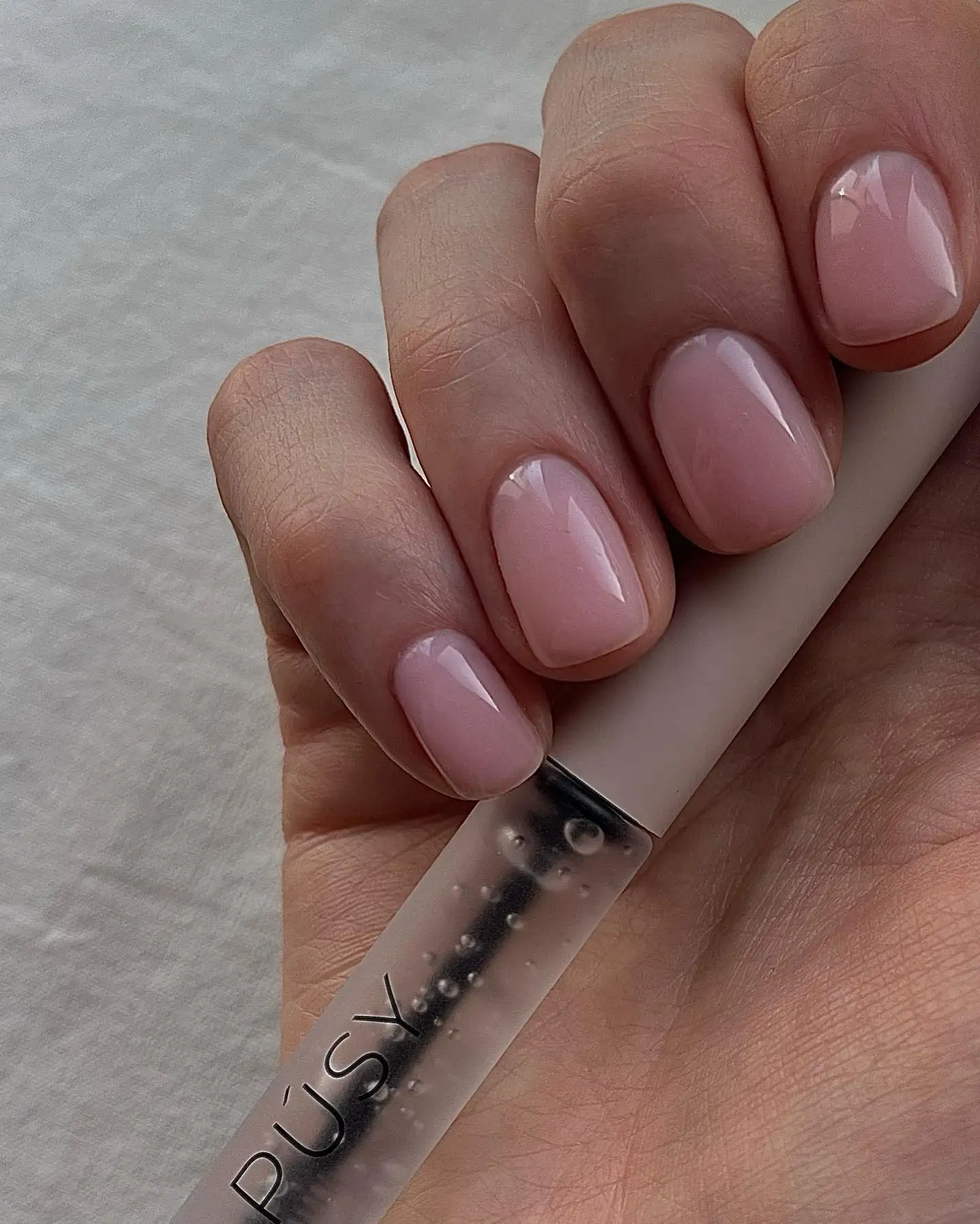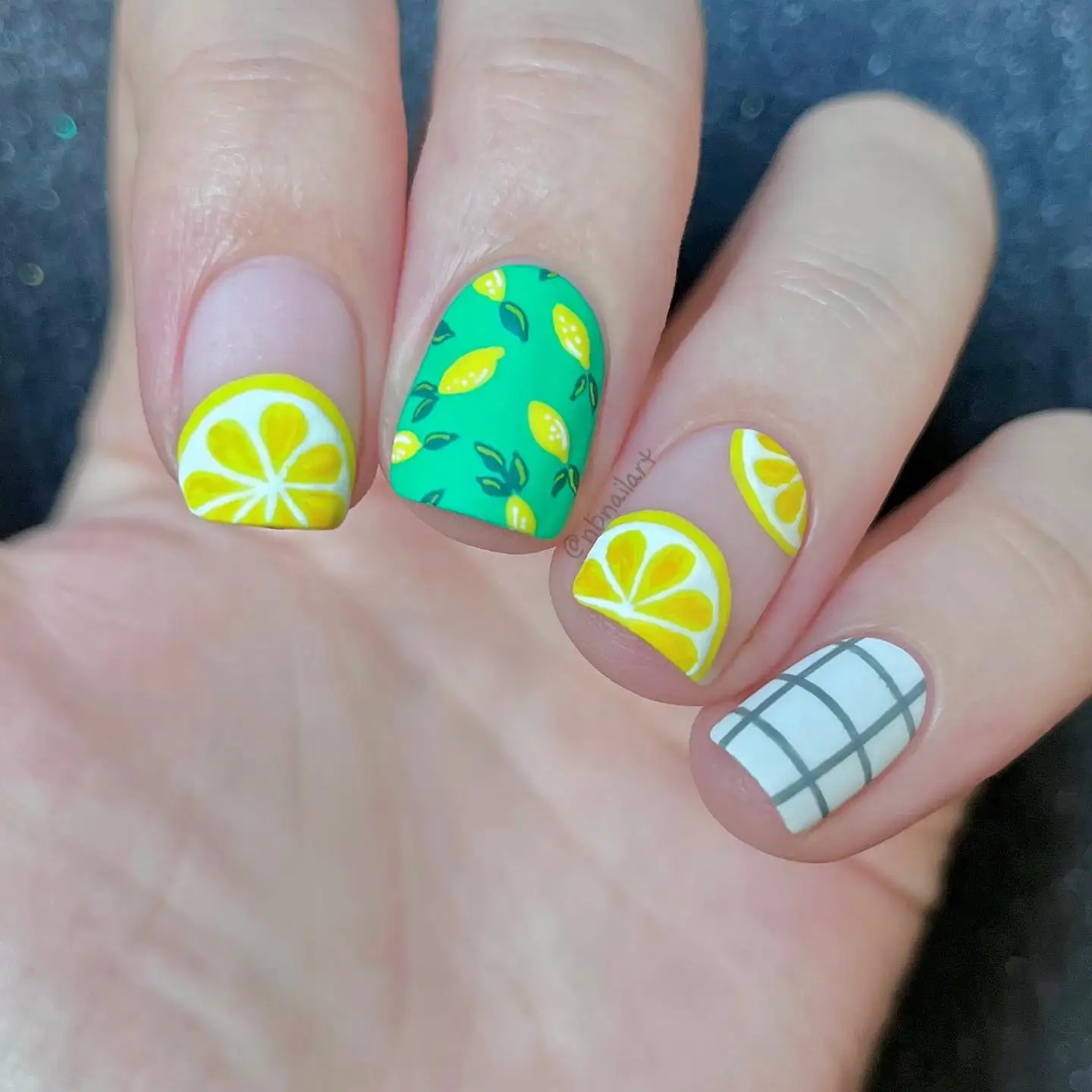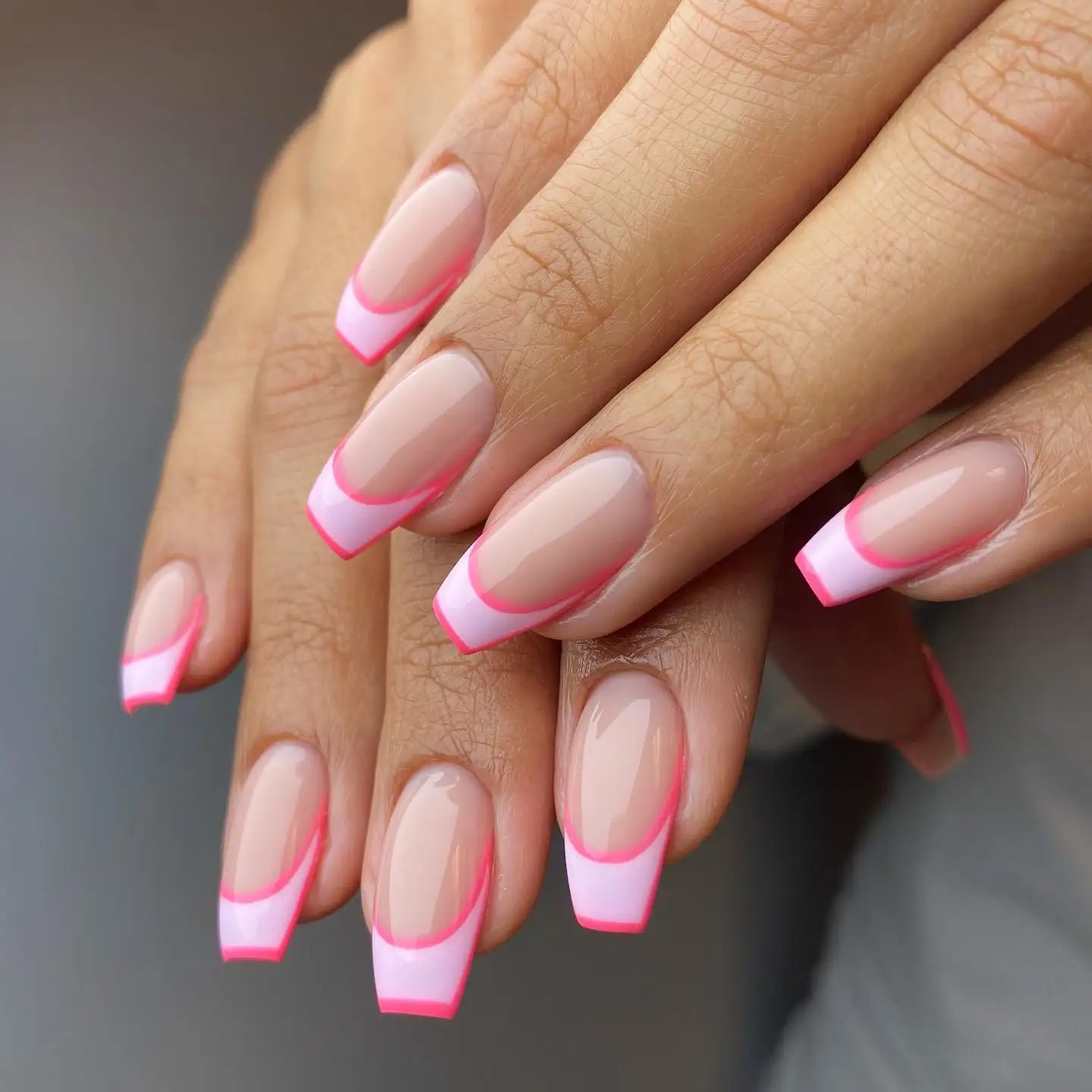 4. Beachy Waves
Emulate the tranquil waves of the ocean with beachy nail designs. Create soft blue gradients or paint white waves on a seafoam green background for a serene and coastal look. These nails will transport you to the sandy shores every time you look at them.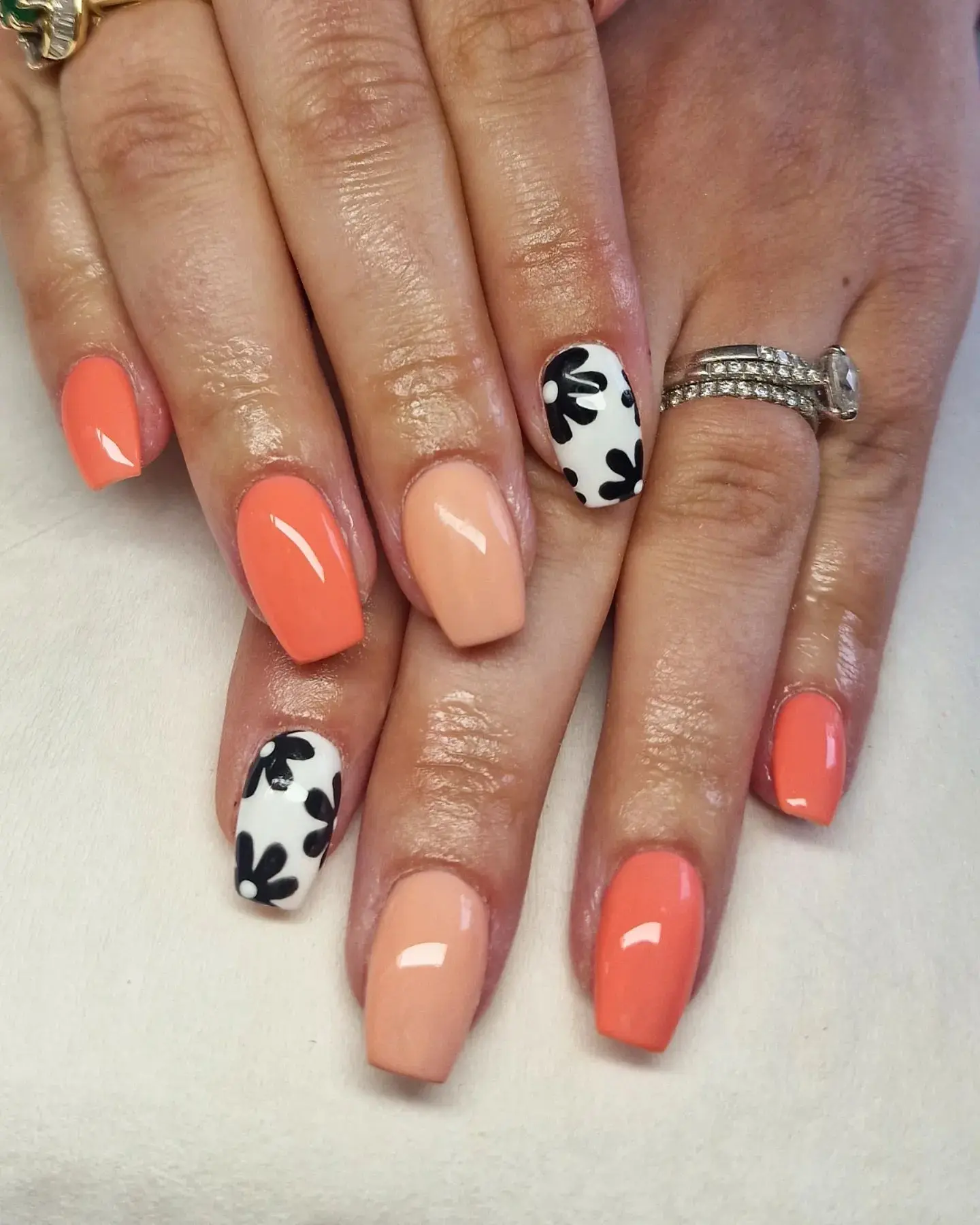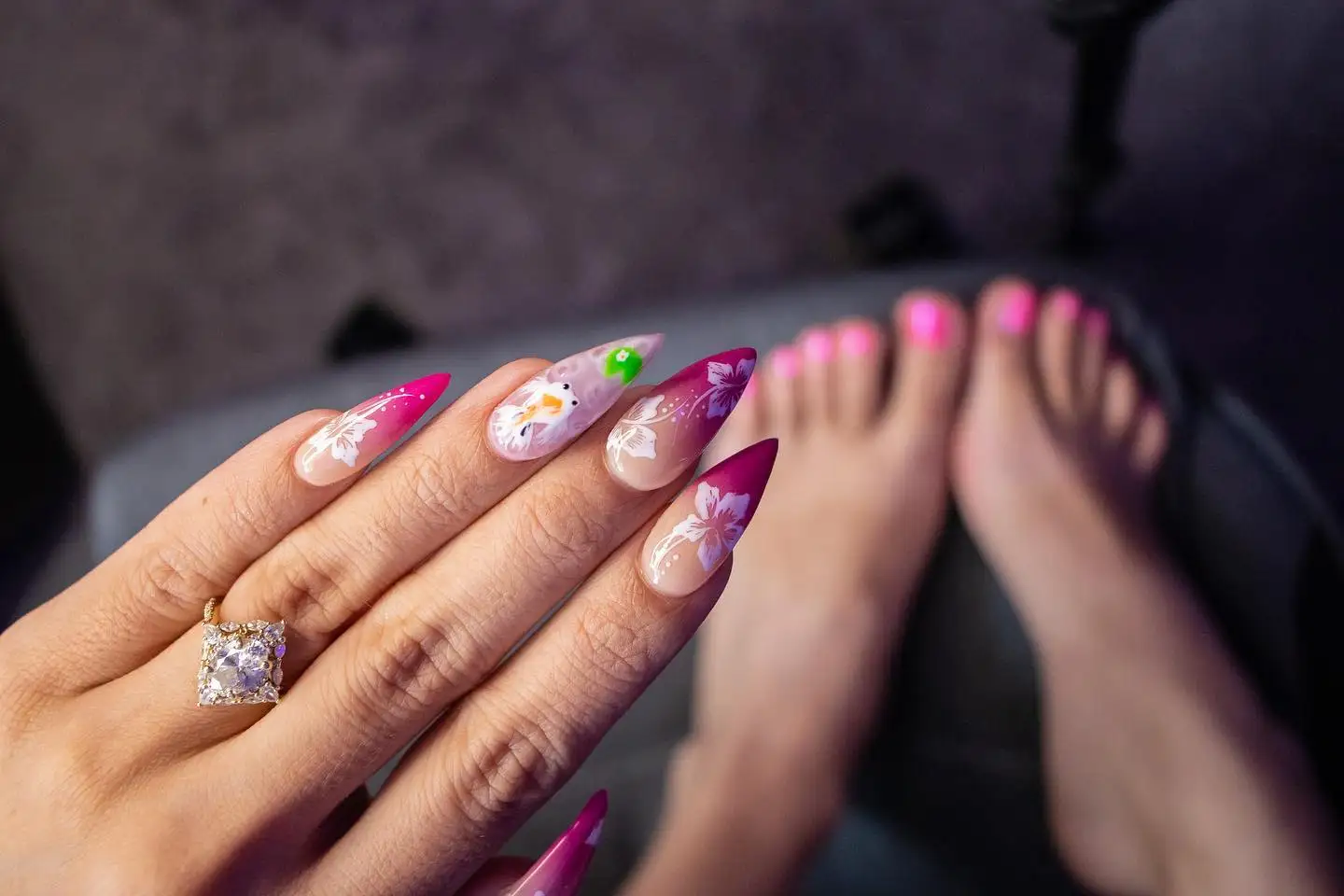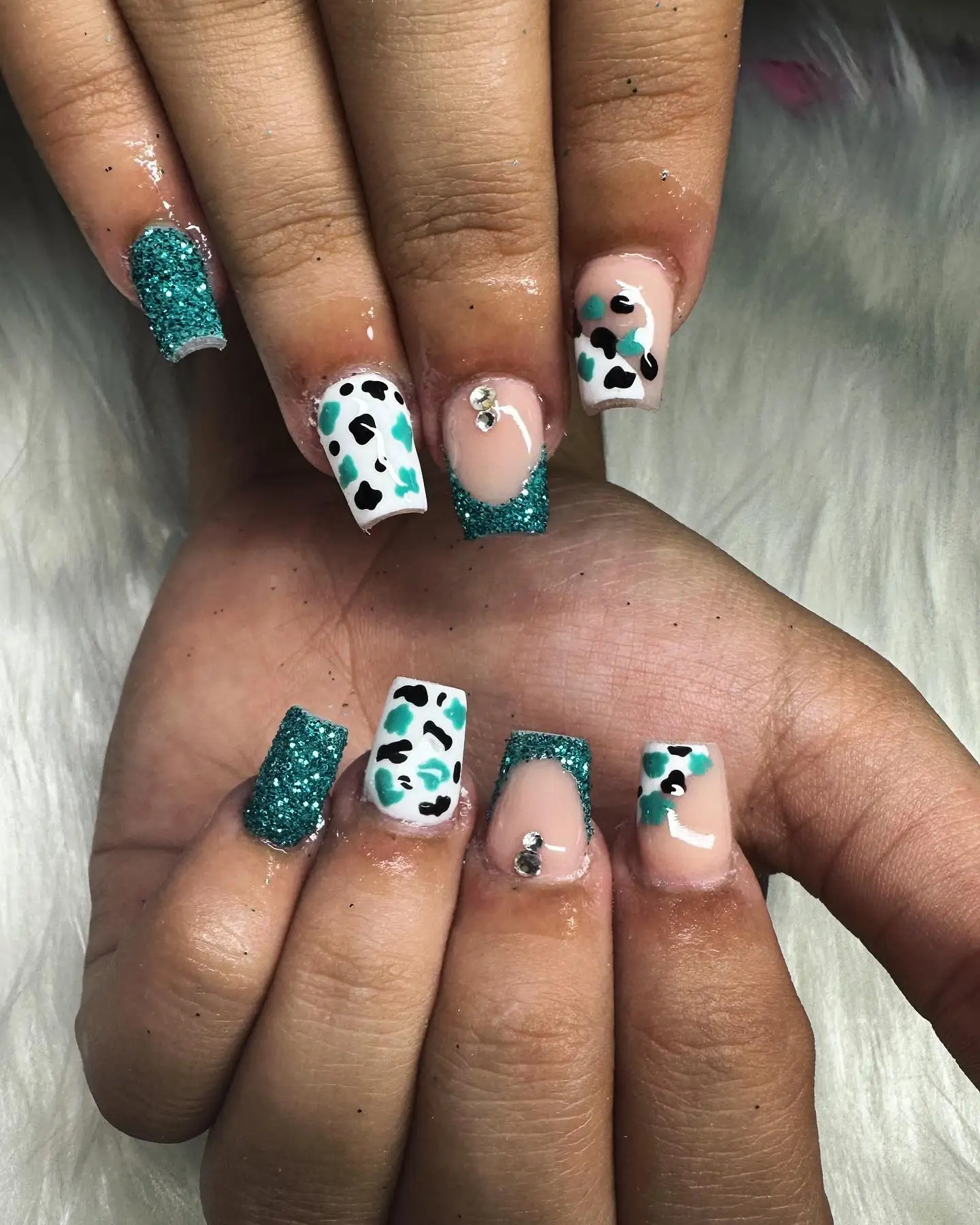 5. Bold Neon
Embrace the bold and vibrant nature of summer with neon nail designs. Choose eye-catching shades like electric blue, fluorescent pink, or neon yellow for a pop of color that demands attention. These nails are perfect for making a statement and standing out from the crowd.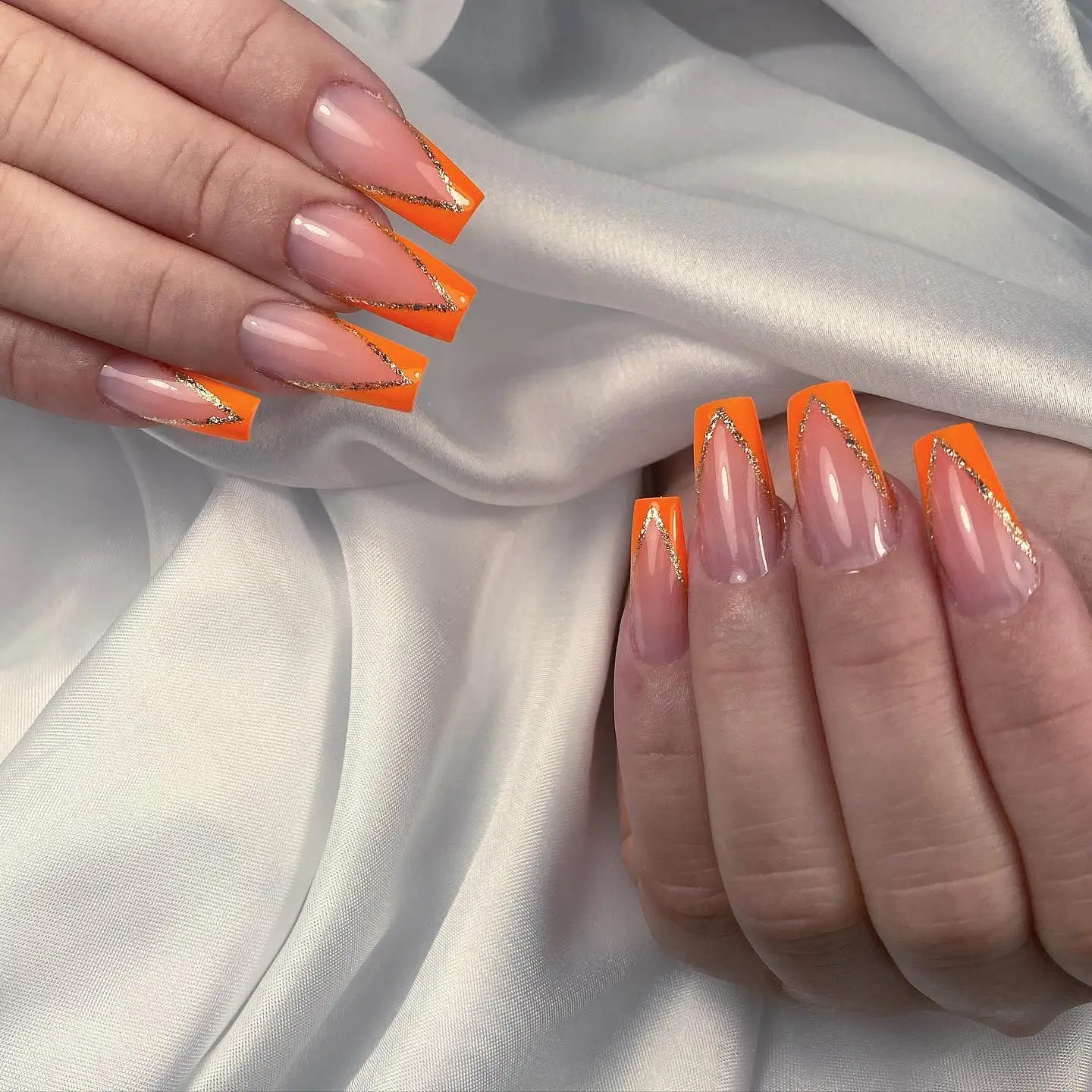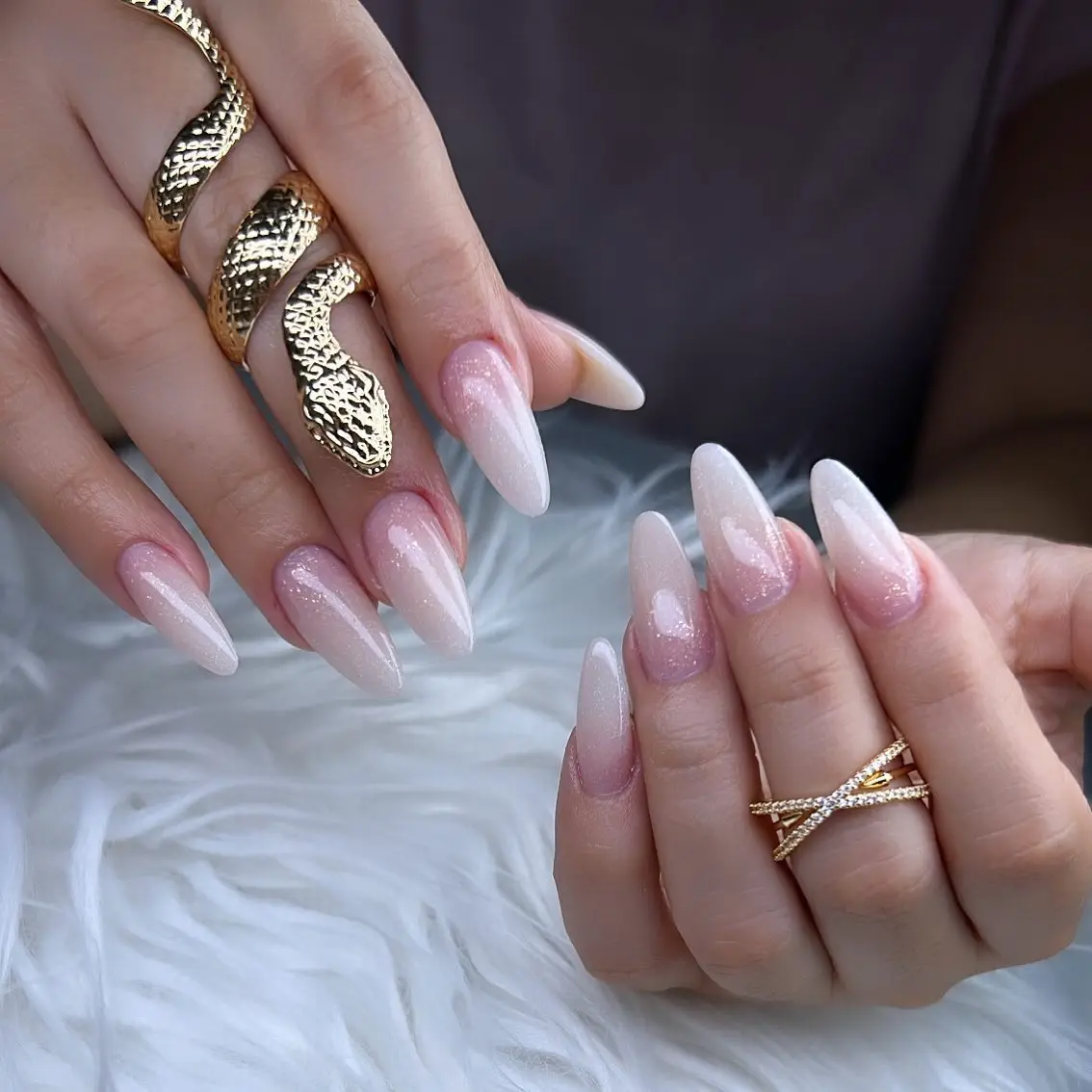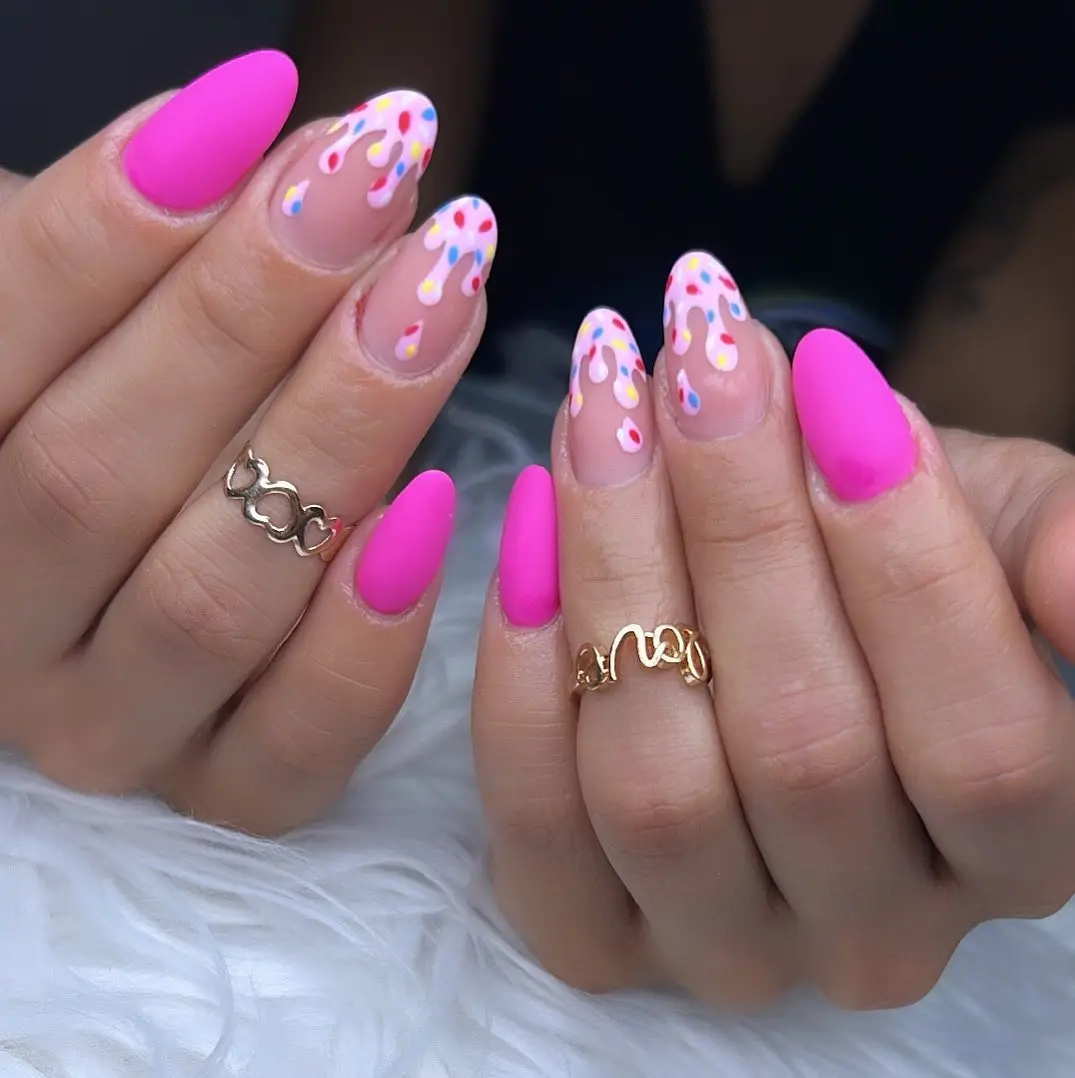 6. Nautical Chic
Channel the classic and timeless style of nautical themes with chic nail designs. Paint anchors, stripes, or sailor knots on a navy blue or crisp white background for a sophisticated and maritime-inspired look. These nails are perfect for both beach vacations and city adventures.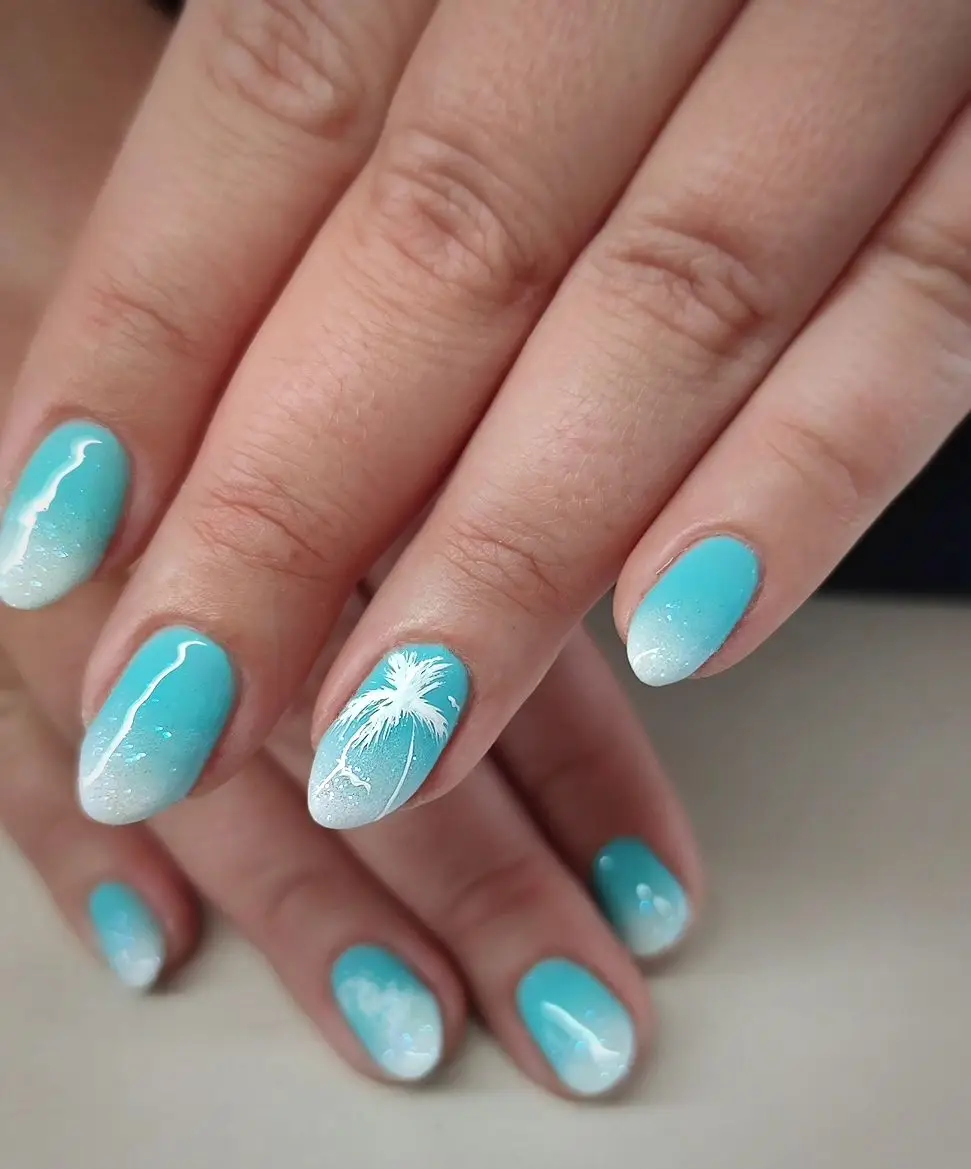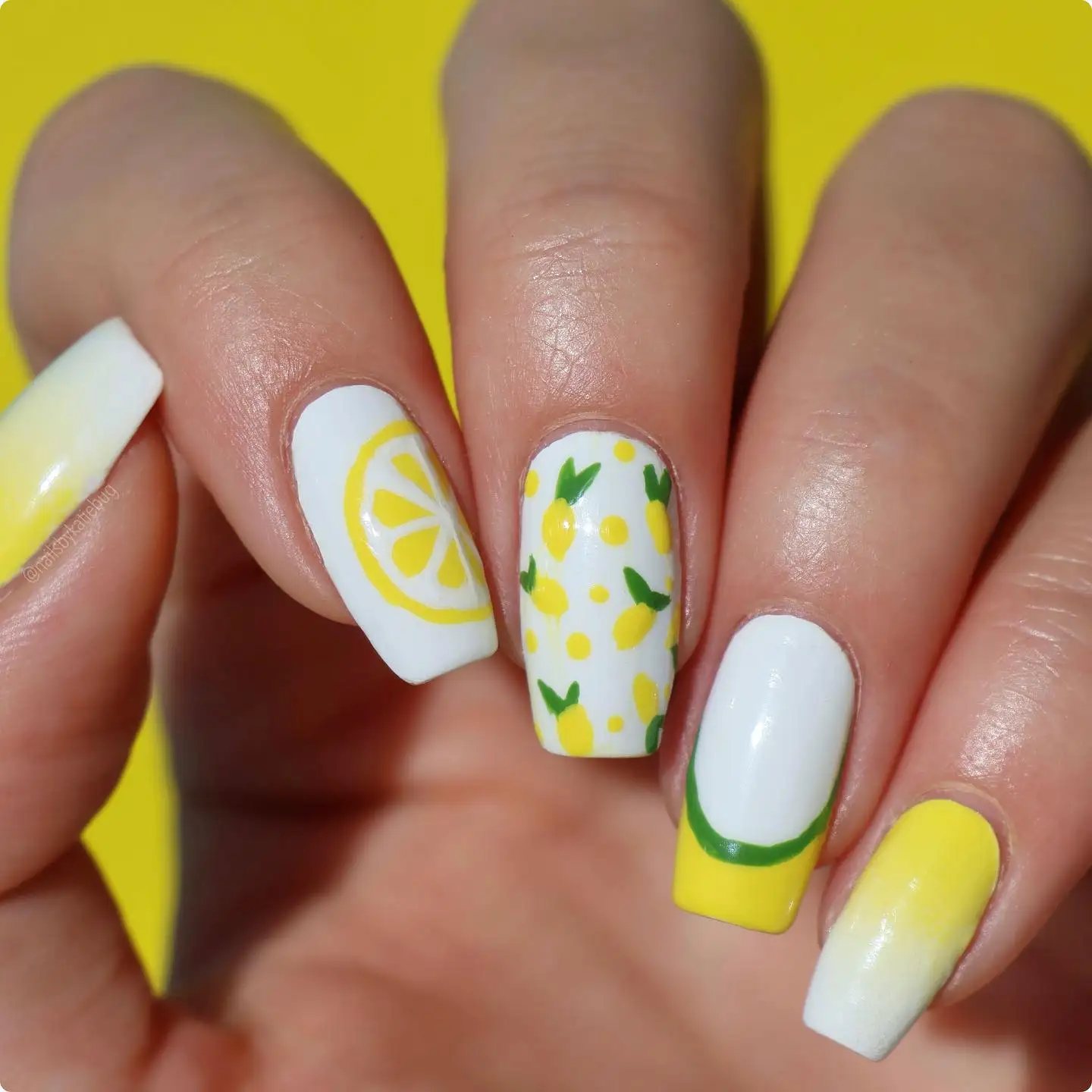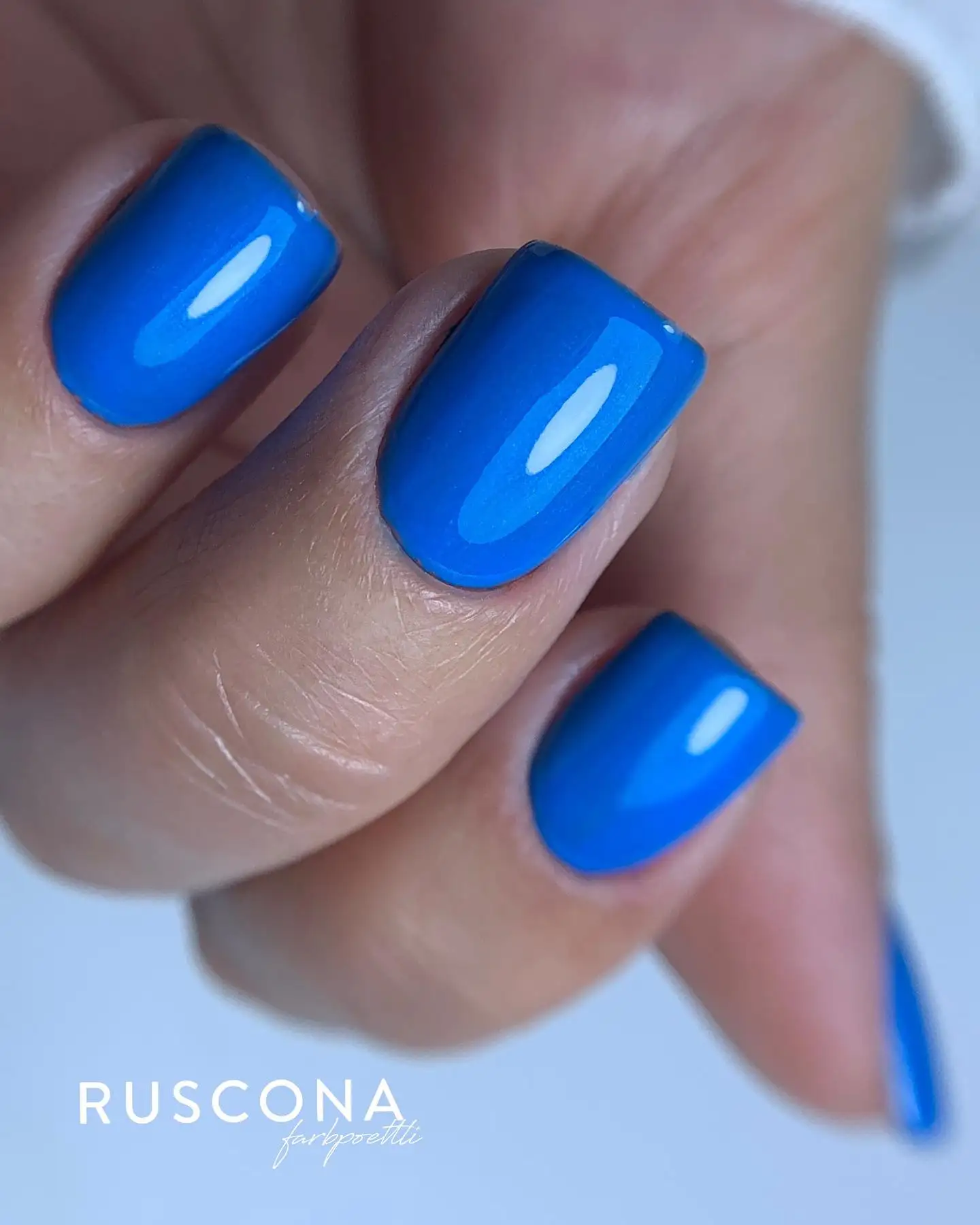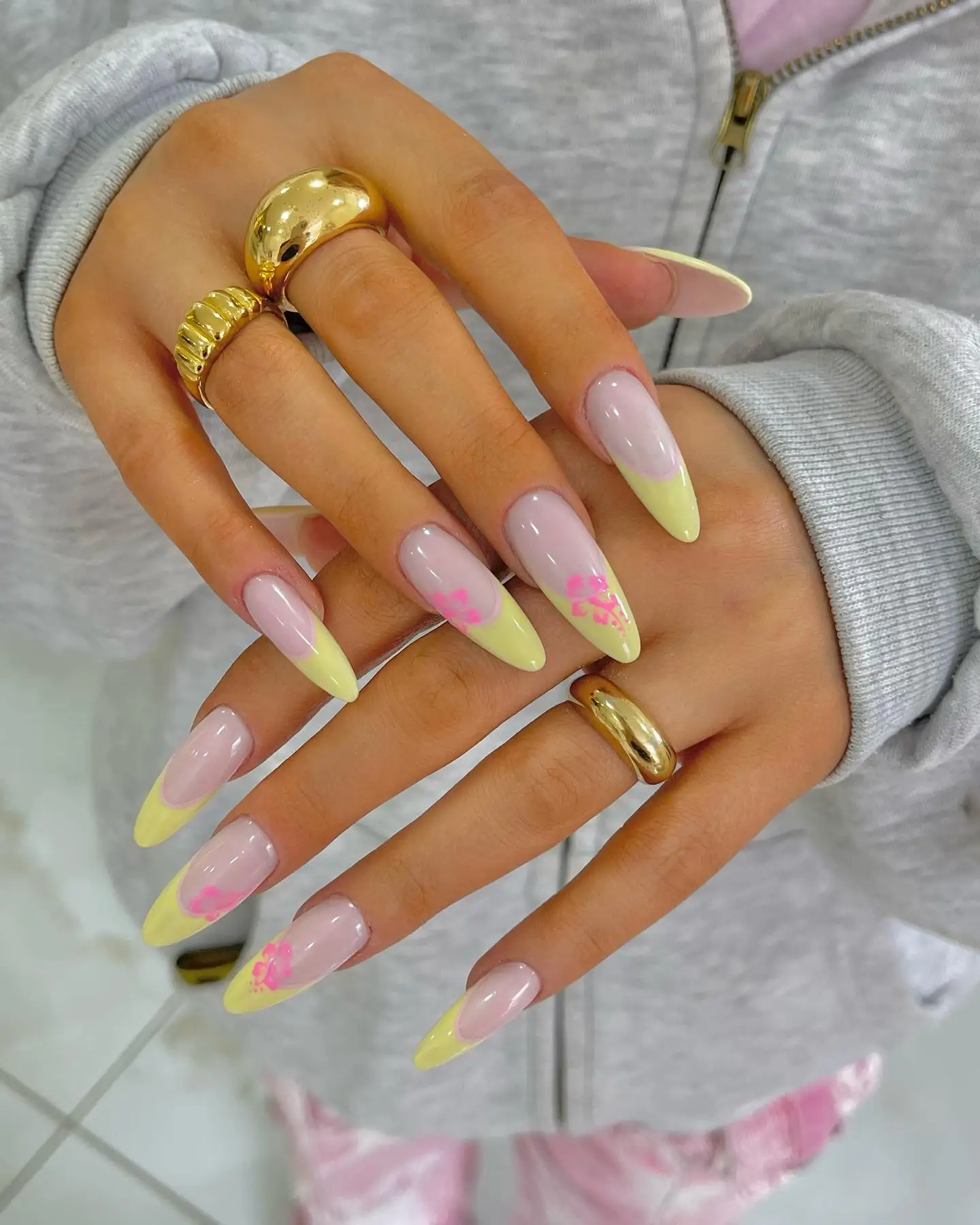 7. Mermaid Magic
Capture the mystical allure of mermaids with mermaid-inspired nail art. Use iridescent shades, shimmering scales, and glitter accents to create a captivating and ethereal effect. These nails will make you feel like a mythical sea creature.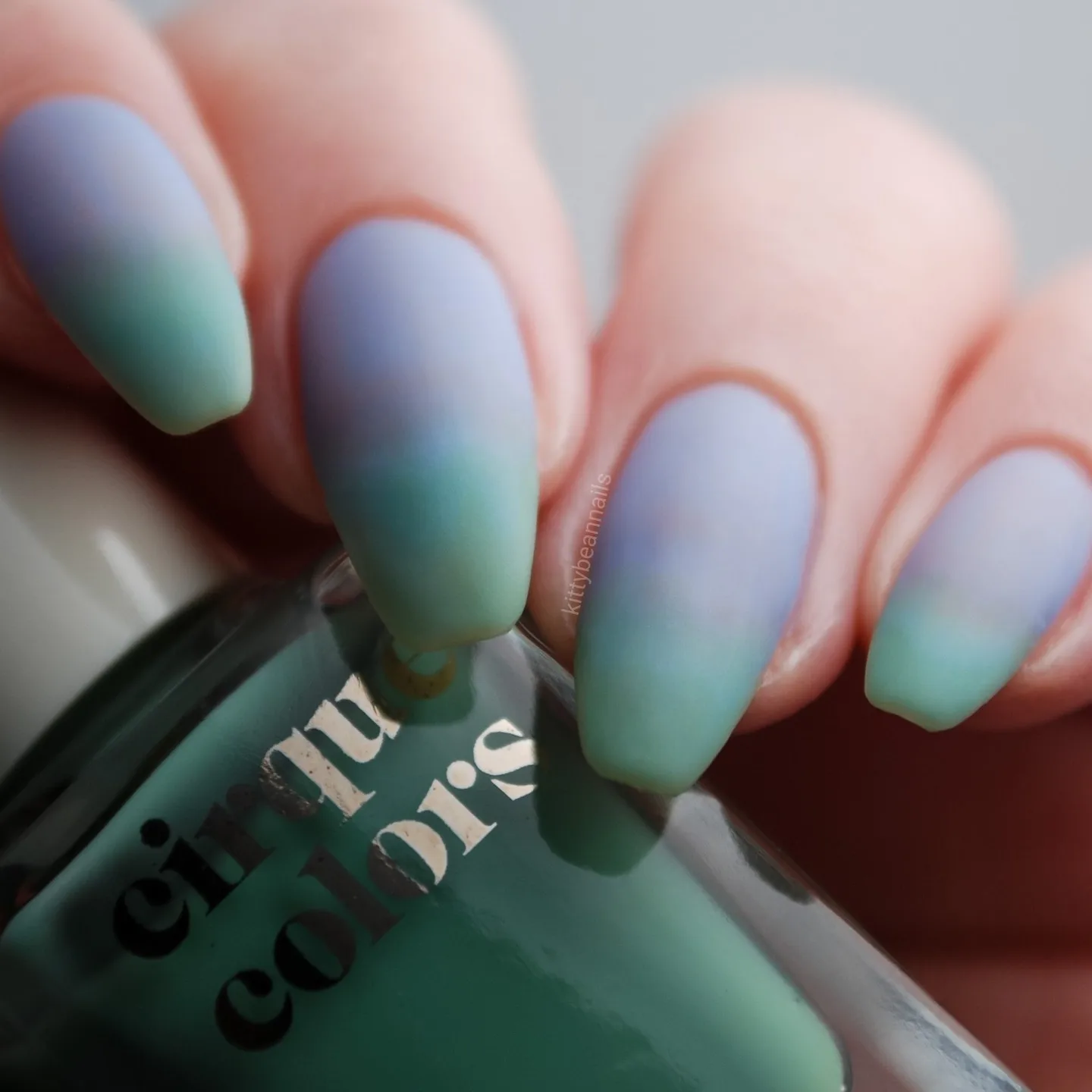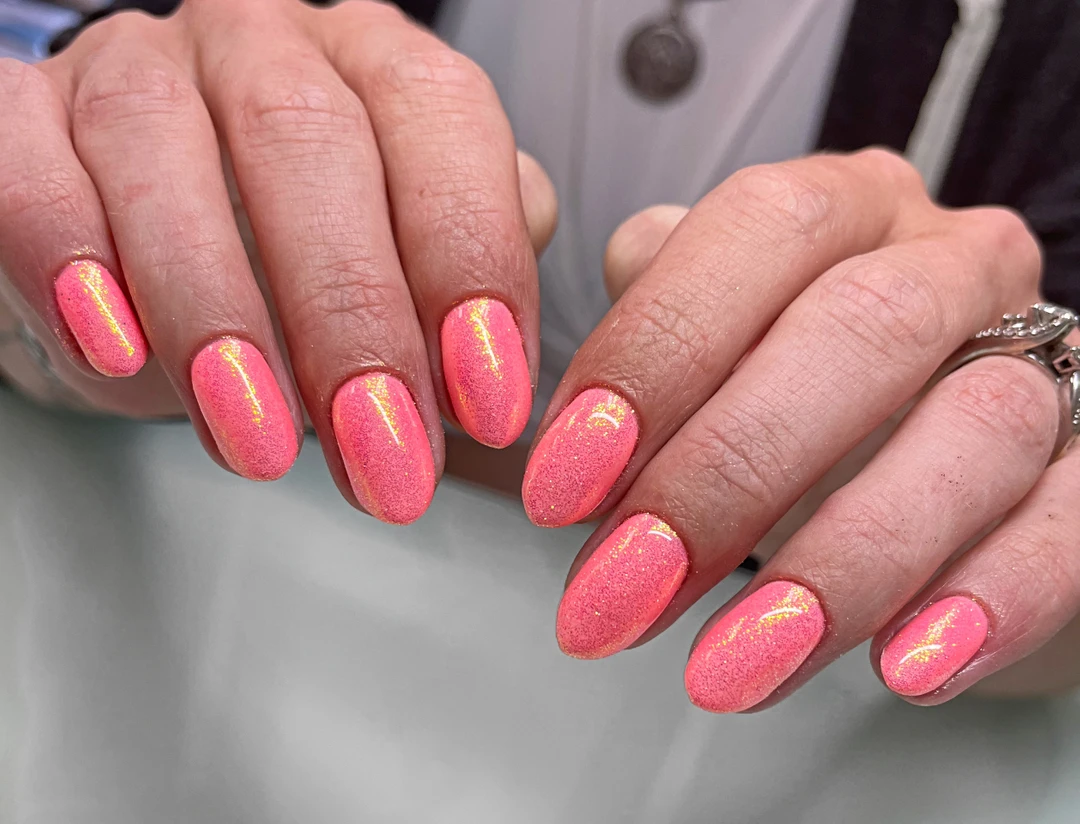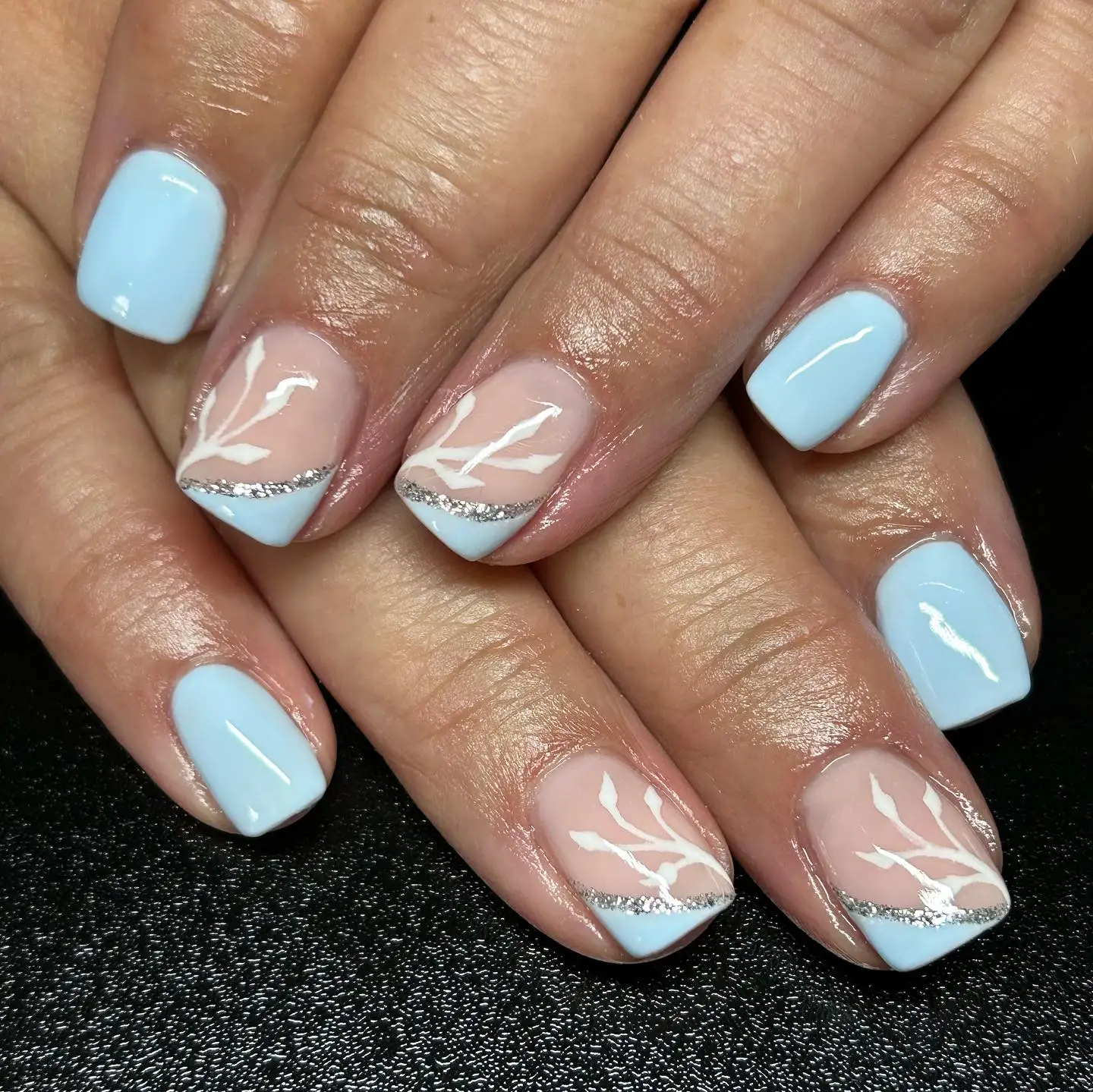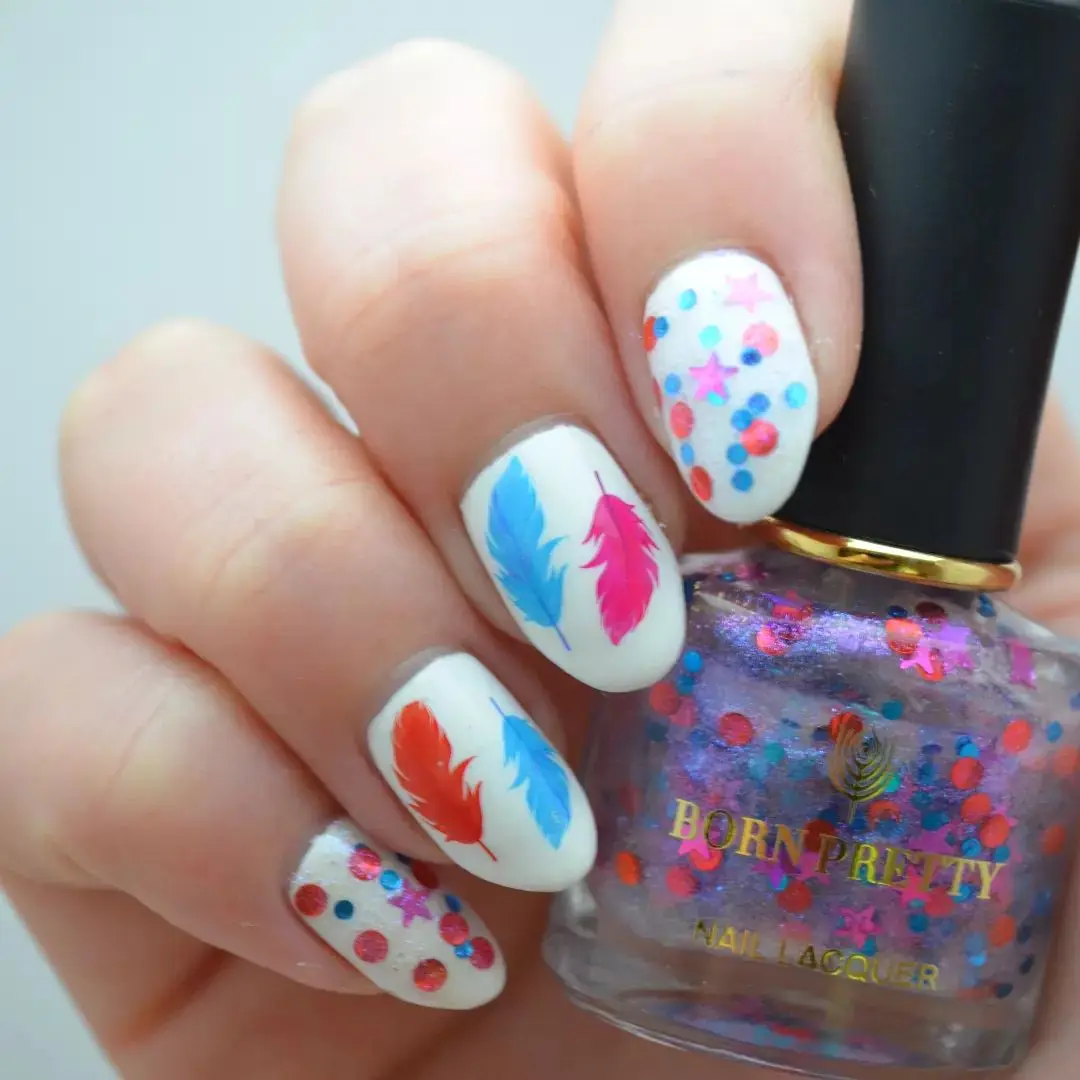 8. Vibrant Tropical Flowers
Embrace the beauty of tropical flowers with bold and vibrant nail designs. Paint hibiscus, orchids, or plumeria flowers on your nails using an array of vivid colors. These floral nails will brighten up any summer outfit and bring a touch of paradise to your fingertips.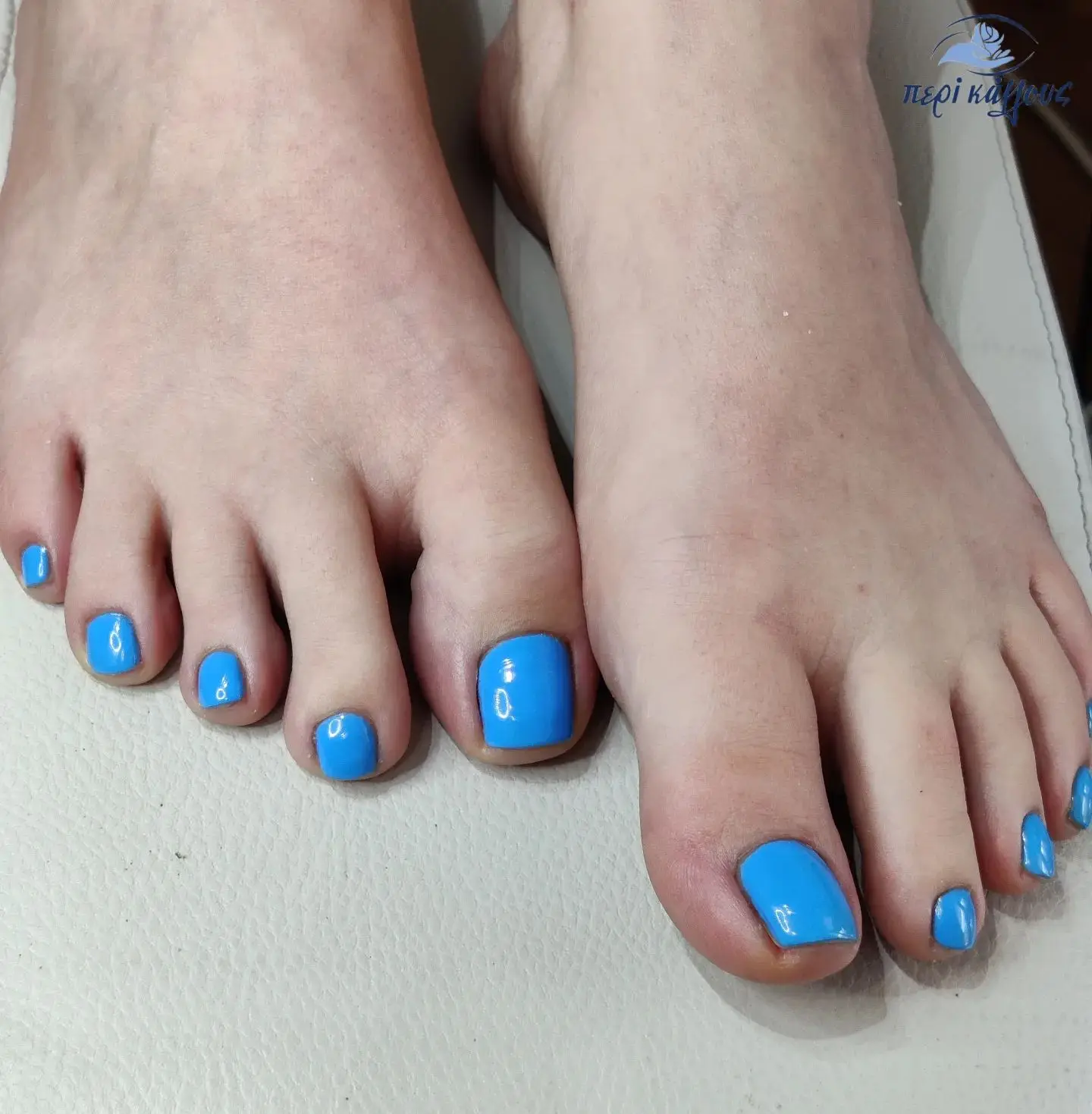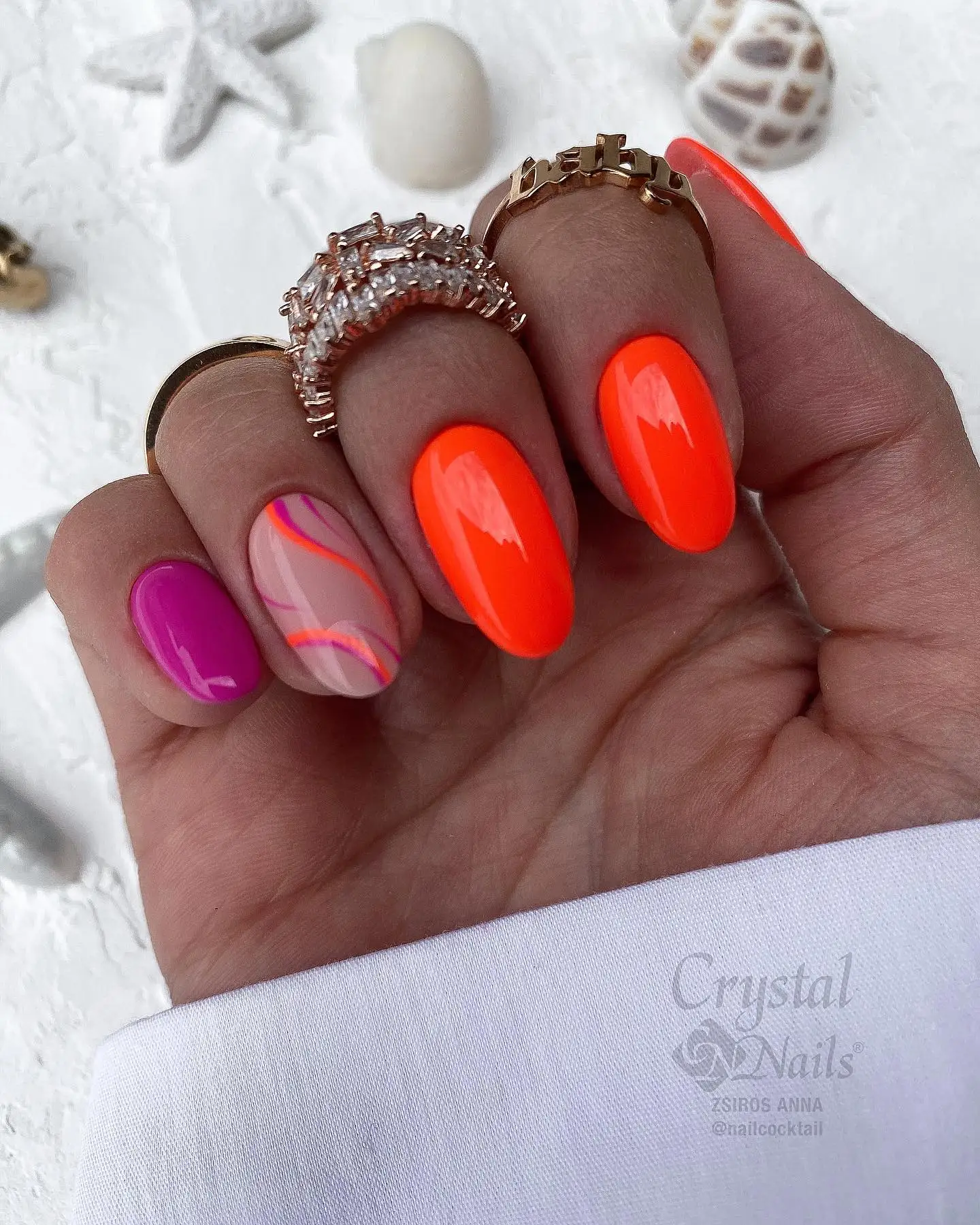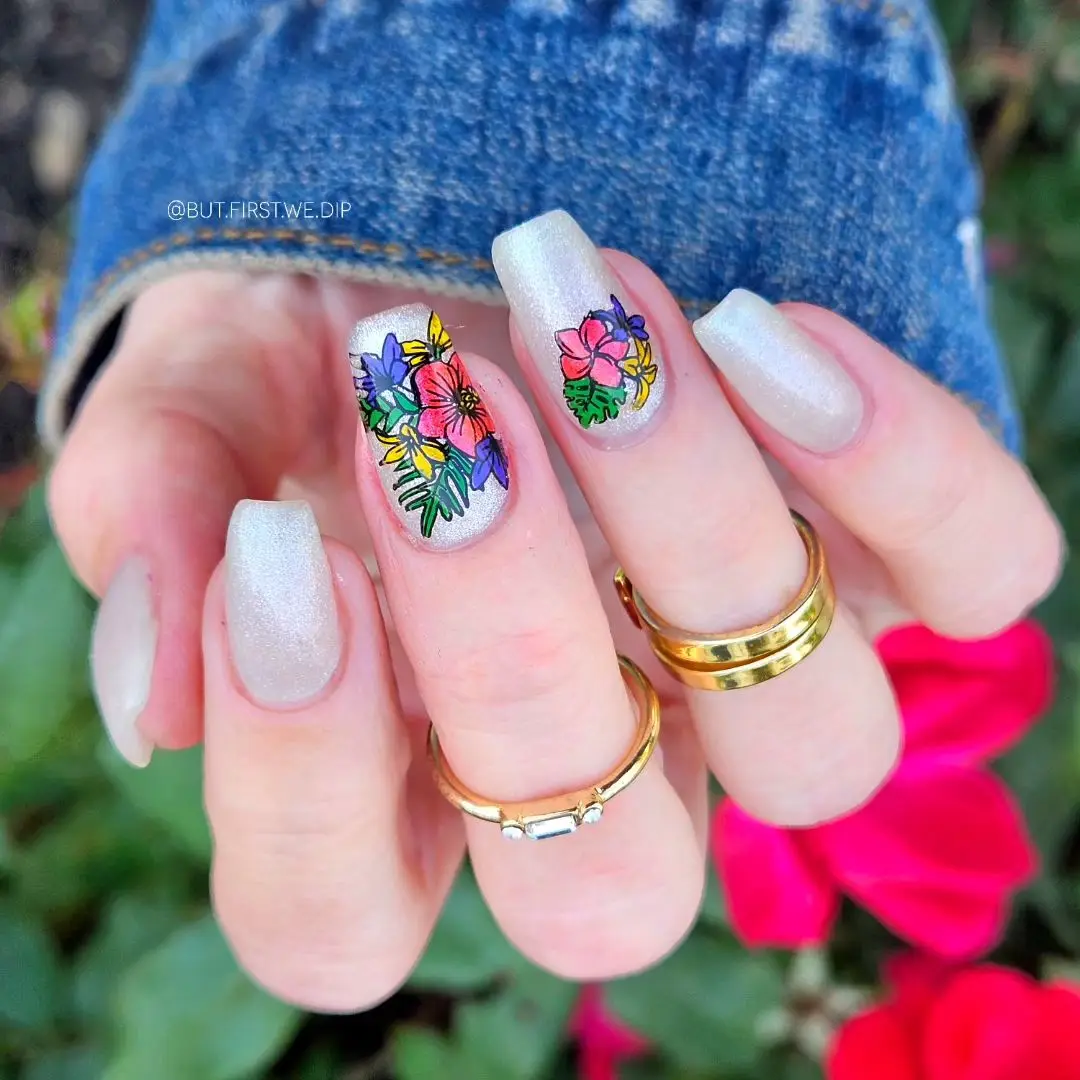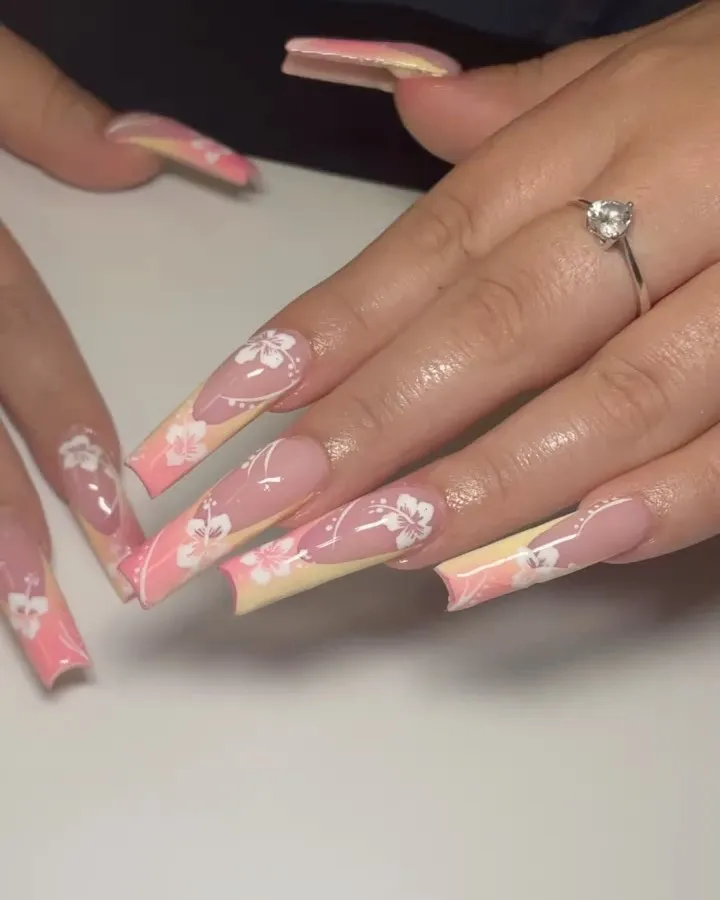 9. Playful Polka Dots
Add a playful touch to your summer nails with polka dot designs. Choose contrasting colors and paint small or large dots on your nails for a fun and retro look. These nails are versatile and can be adapted to suit any summer occasion.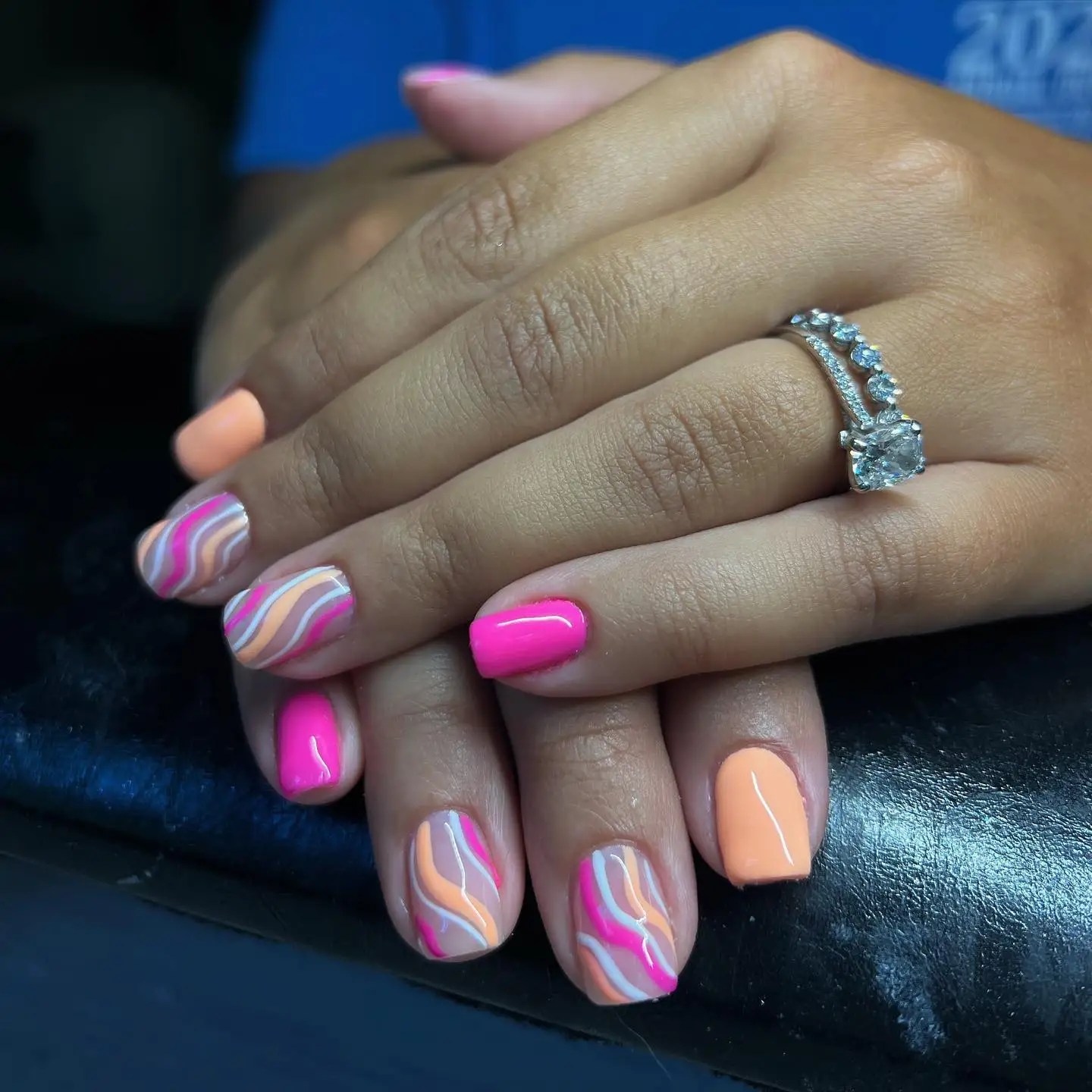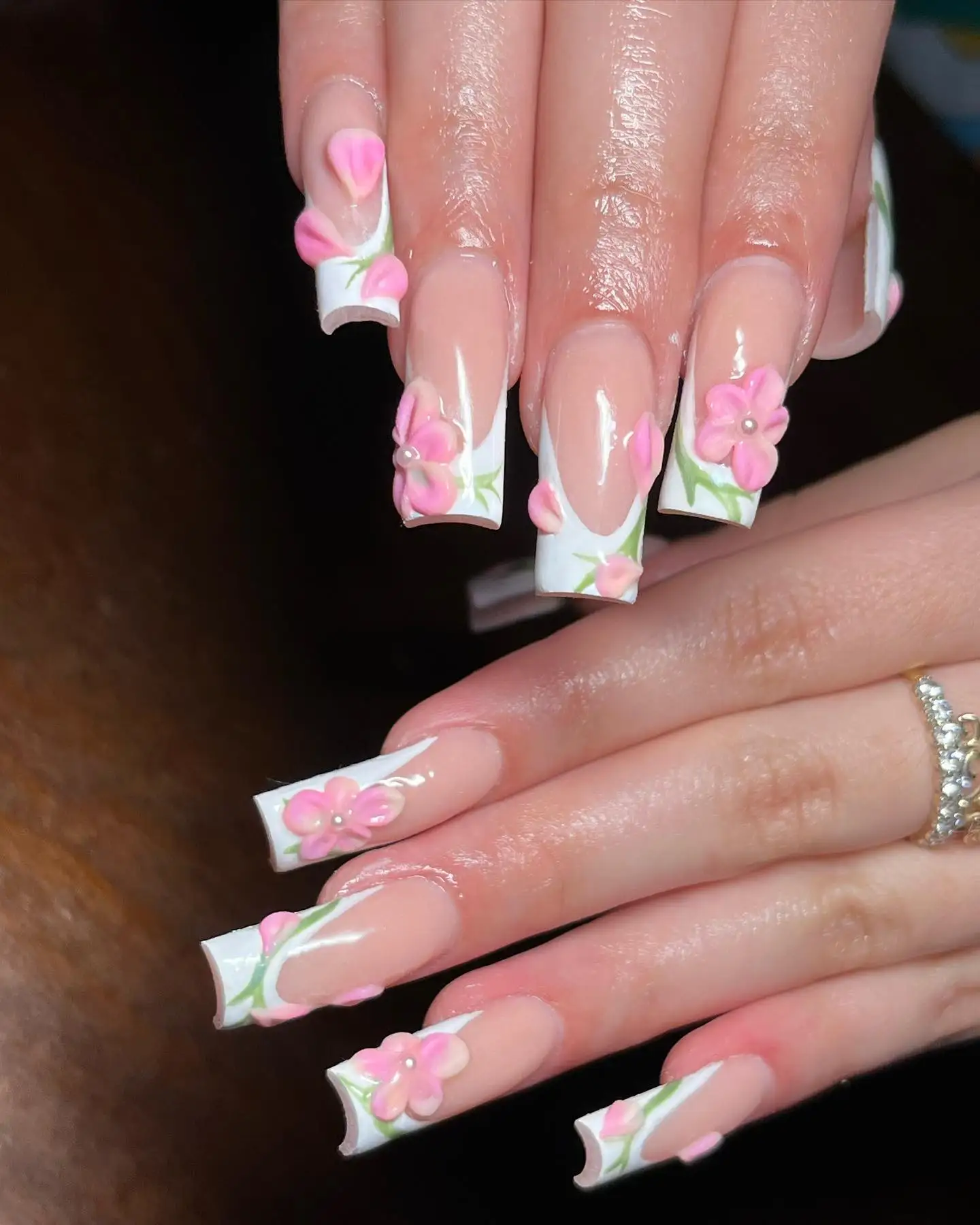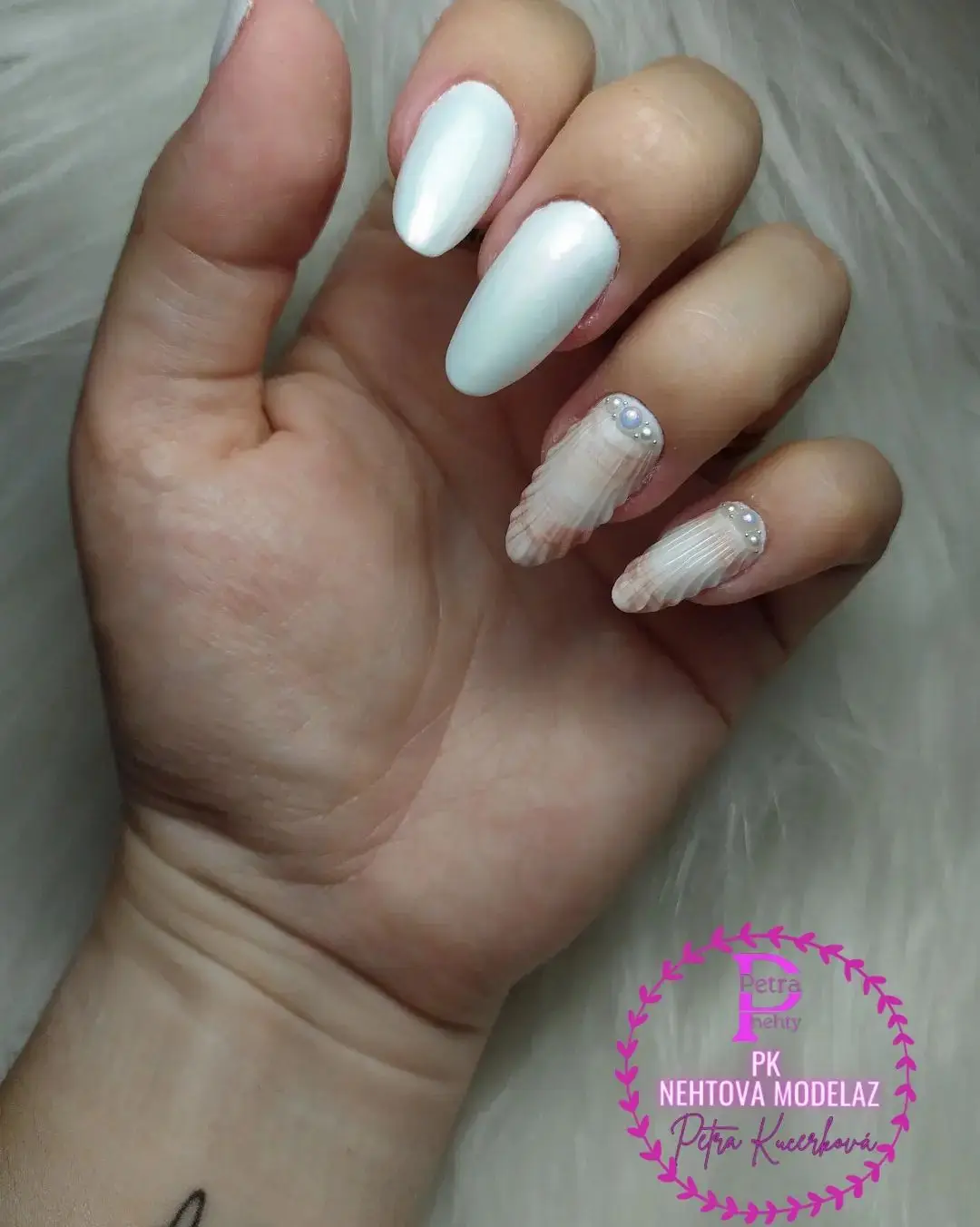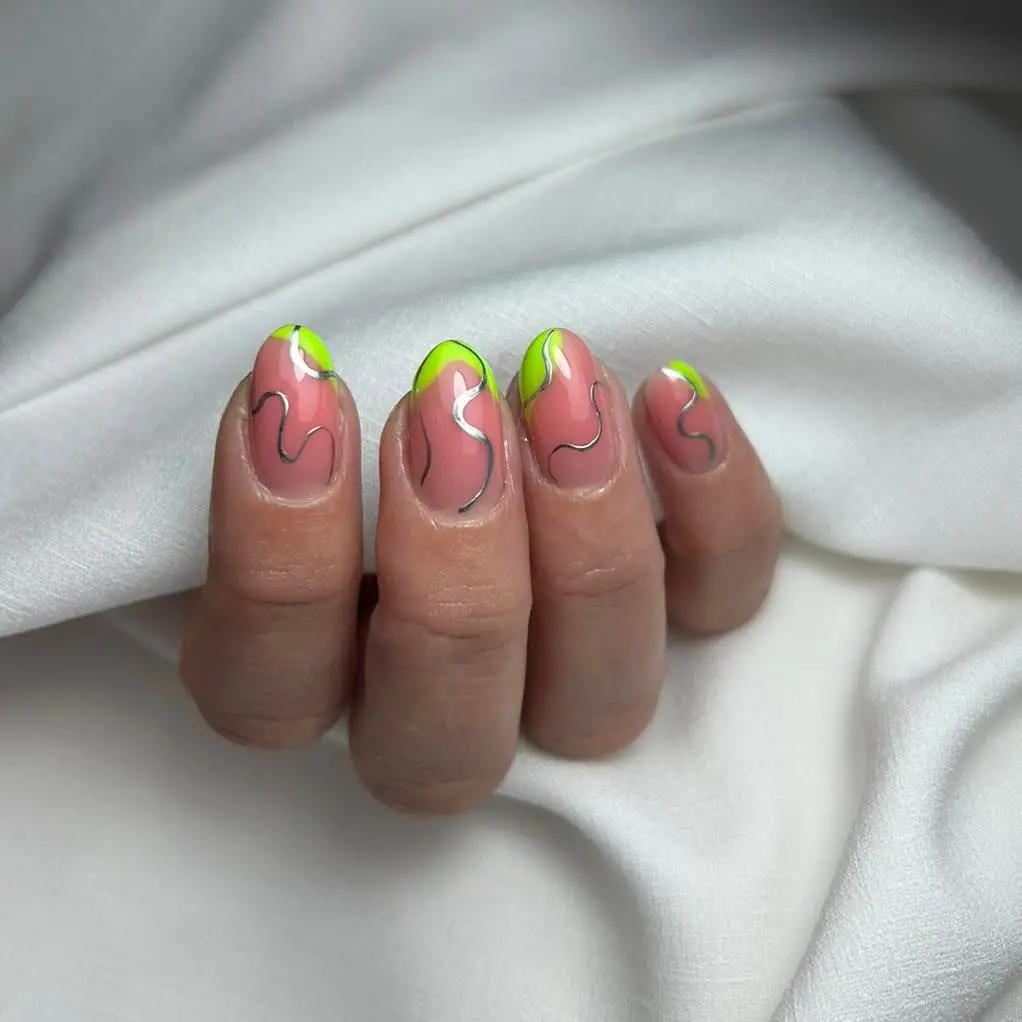 10. Summer Fruits Nail Art
Celebrate the abundance of summer fruits with nail art inspired by strawberries, watermelons, kiwis, or oranges. Paint the fruits themselves or create abstract designs using their colors. These fruity nails will make your hands look juicy and delectable.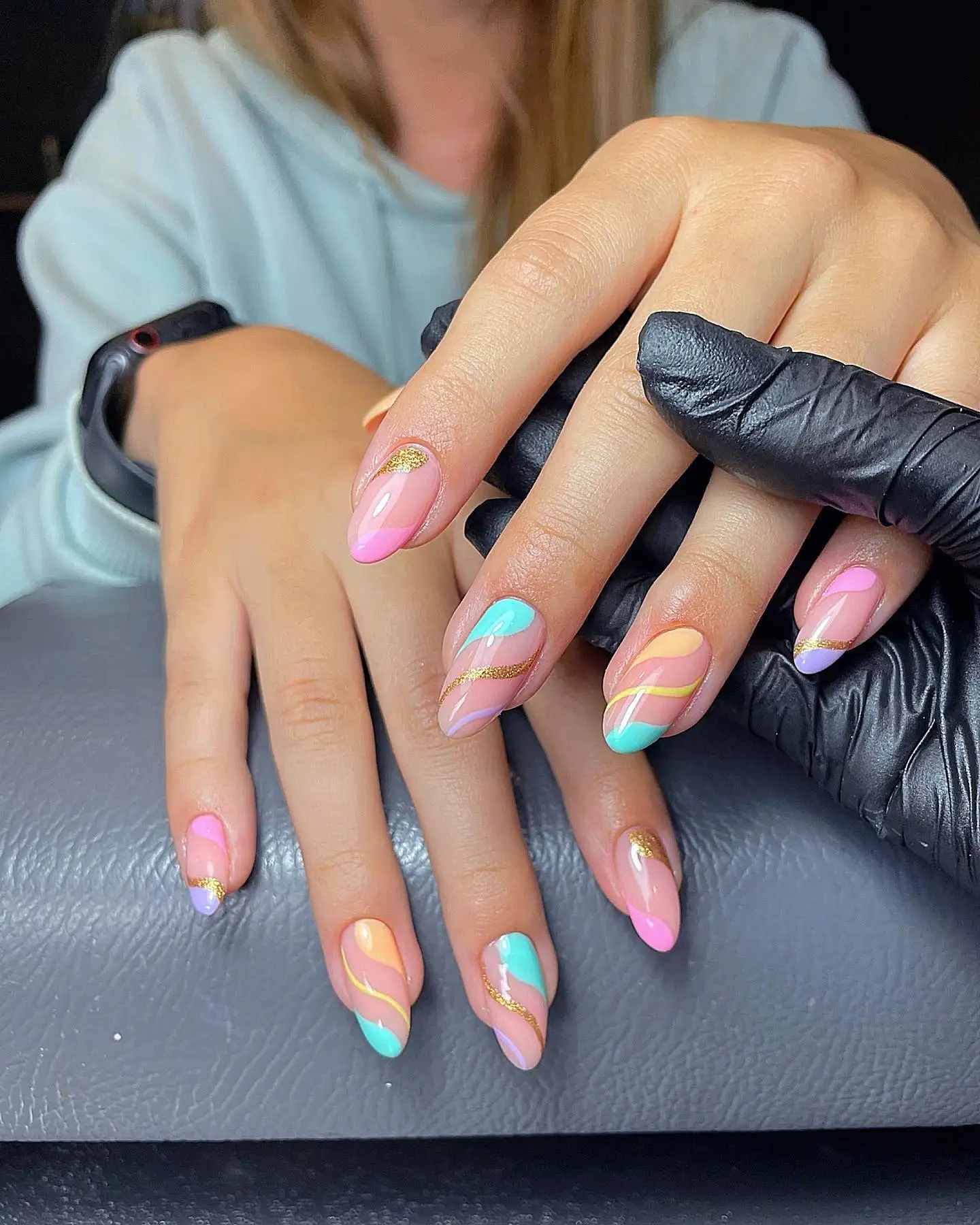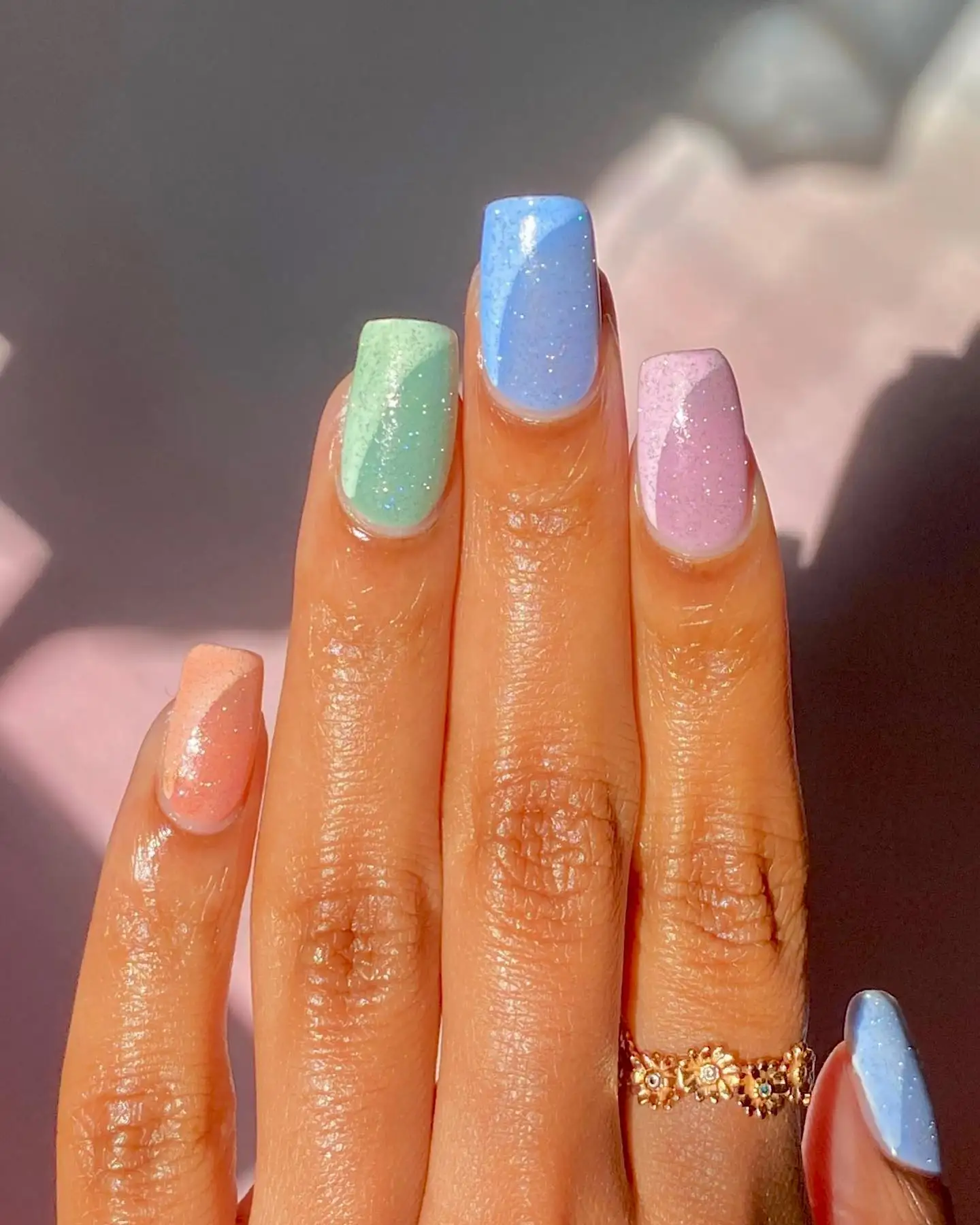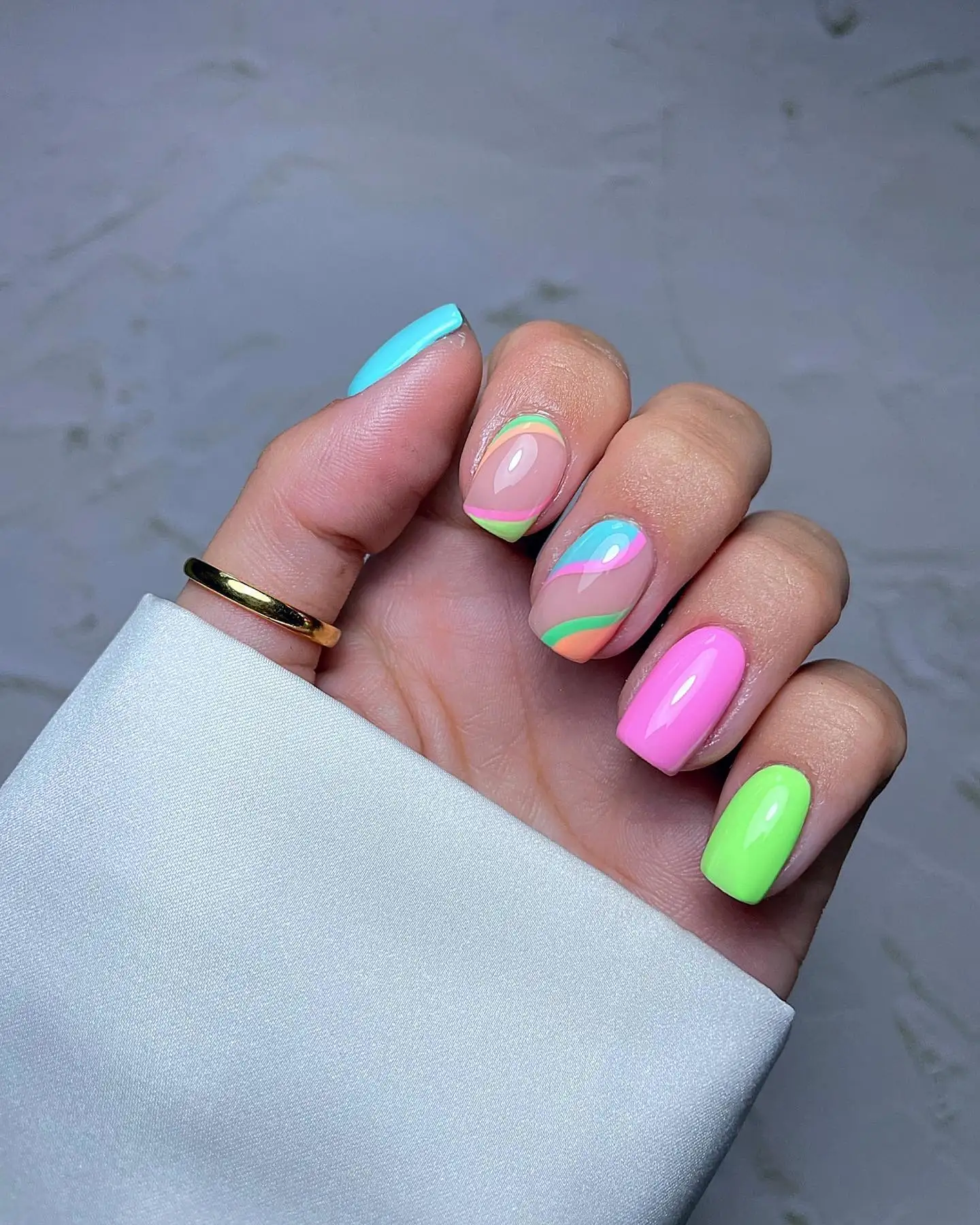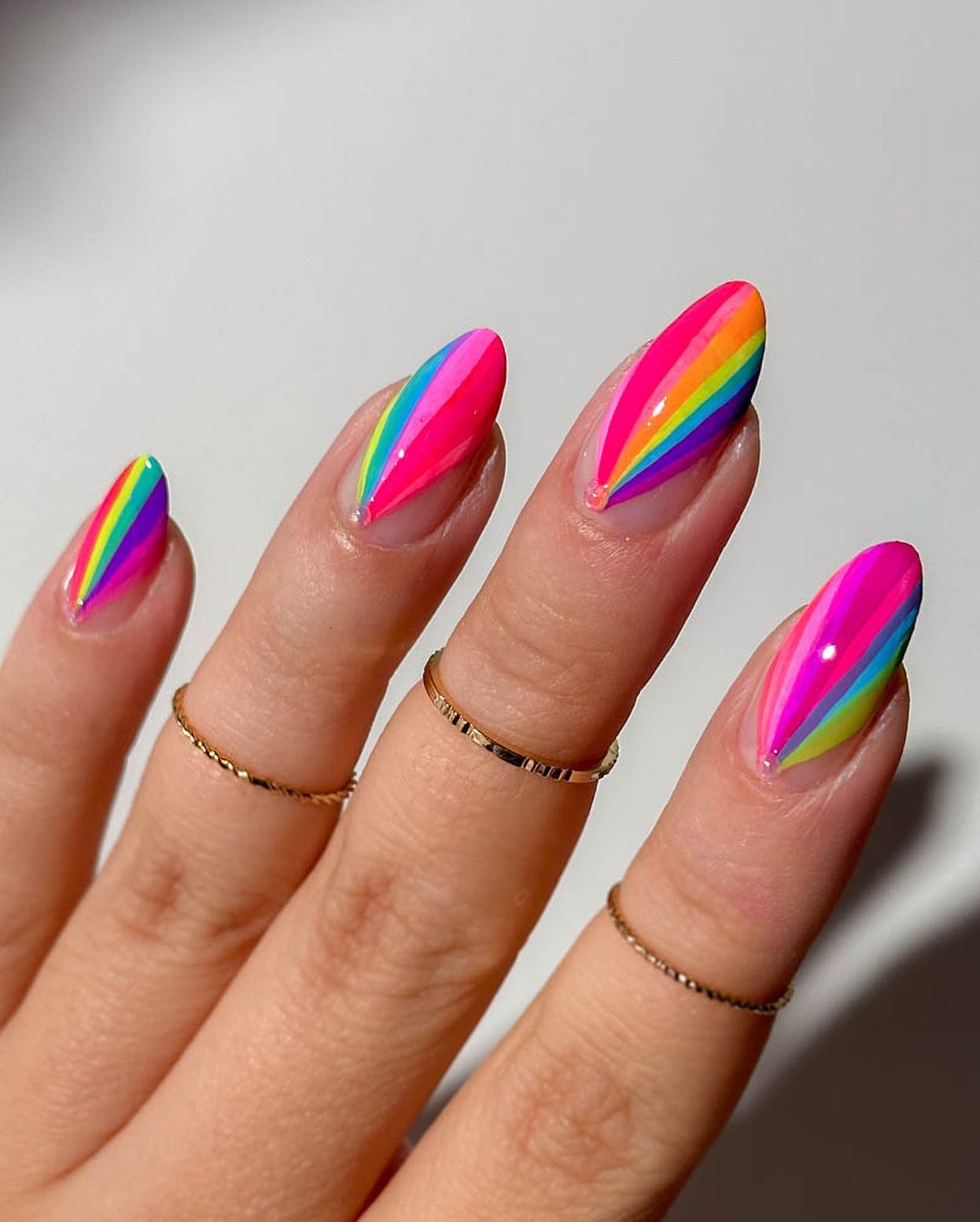 These sizzling summer nail designs are sure to make a splash wherever you go. Embrace the spirit of the season and let your nails reflect the excitement, vibrancy, and joy of summer. Get ready to rock stunning nail art and make a stylish statement all summer long!