49+ Nostalgic Anime Nail Designs: Relive Your Childhood Memories
|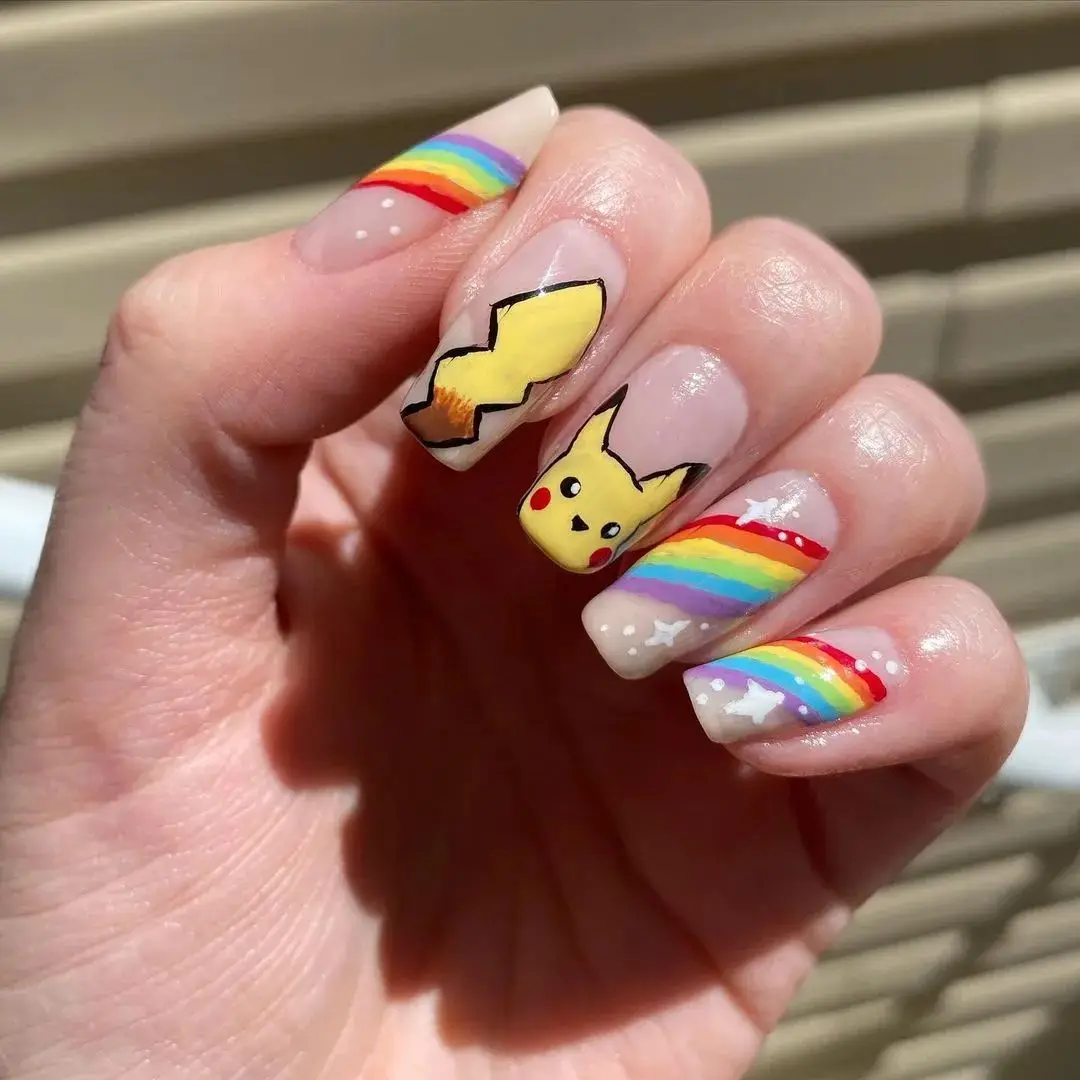 If you're an anime fan, you know the joy and excitement that comes with watching your favorite animated series. Anime has a way of capturing our hearts and transporting us to fantastical worlds filled with memorable characters. Now, you can bring that nostalgia and love for anime to your fingertips with nostalgic anime nail designs. In this article, we'll explore a collection of nail art inspired by beloved anime series, allowing you to relive your childhood memories in a fashionable and creative way.
Embracing Anime Artistry
Anime nail designs allow you to express your love for your favorite series while showcasing your artistic flair. From iconic characters to signature symbols and vibrant colors, these nail designs capture the essence of the anime world and bring it to life on your fingertips.
1. Pikachu Power
Channel your inner Pokémon trainer with adorable Pikachu nail art. Paint Pikachu's face, lightning bolts, or Poké Balls on a vibrant yellow base to capture the spirit of this beloved franchise. It's a playful and nostalgic design that will surely bring a smile to your face.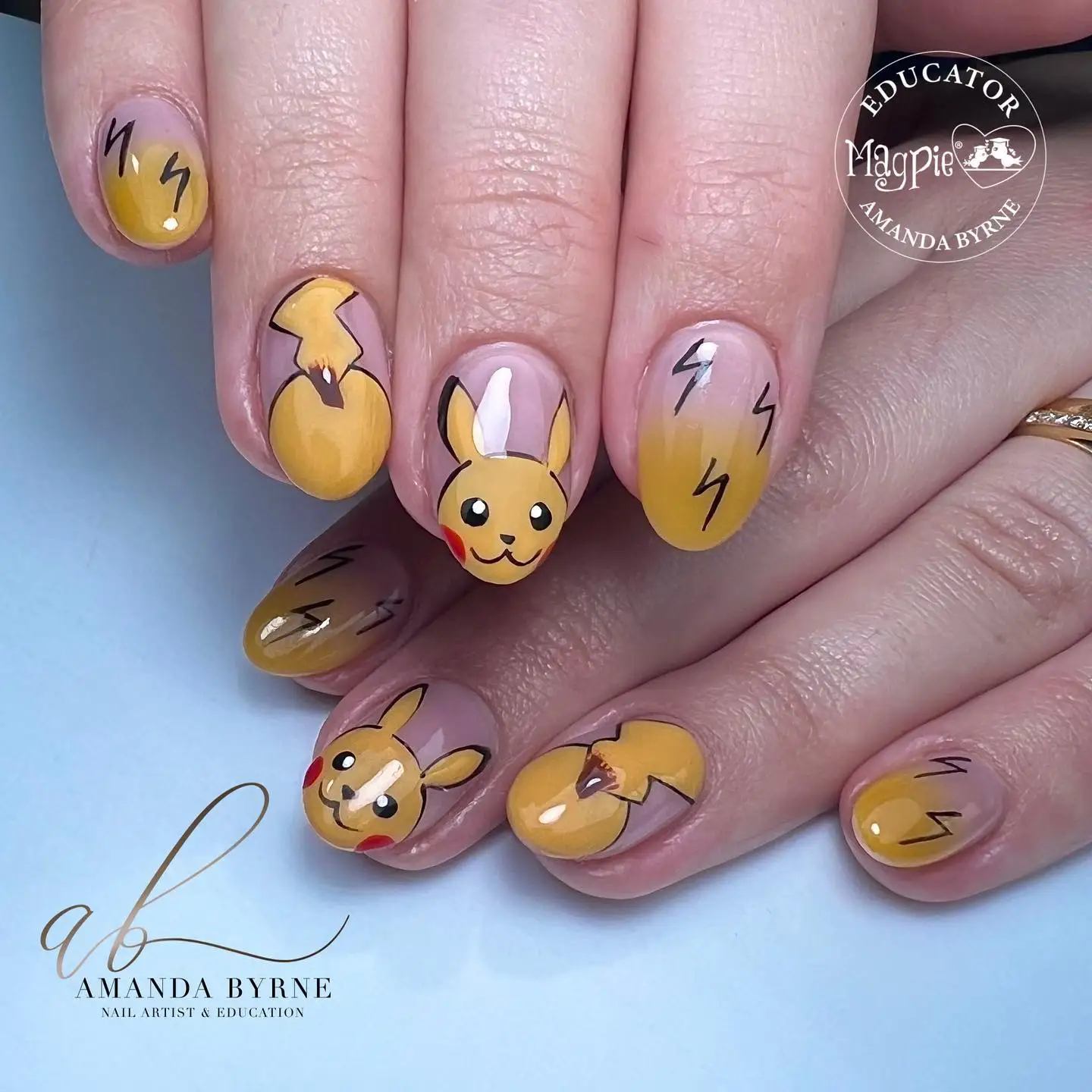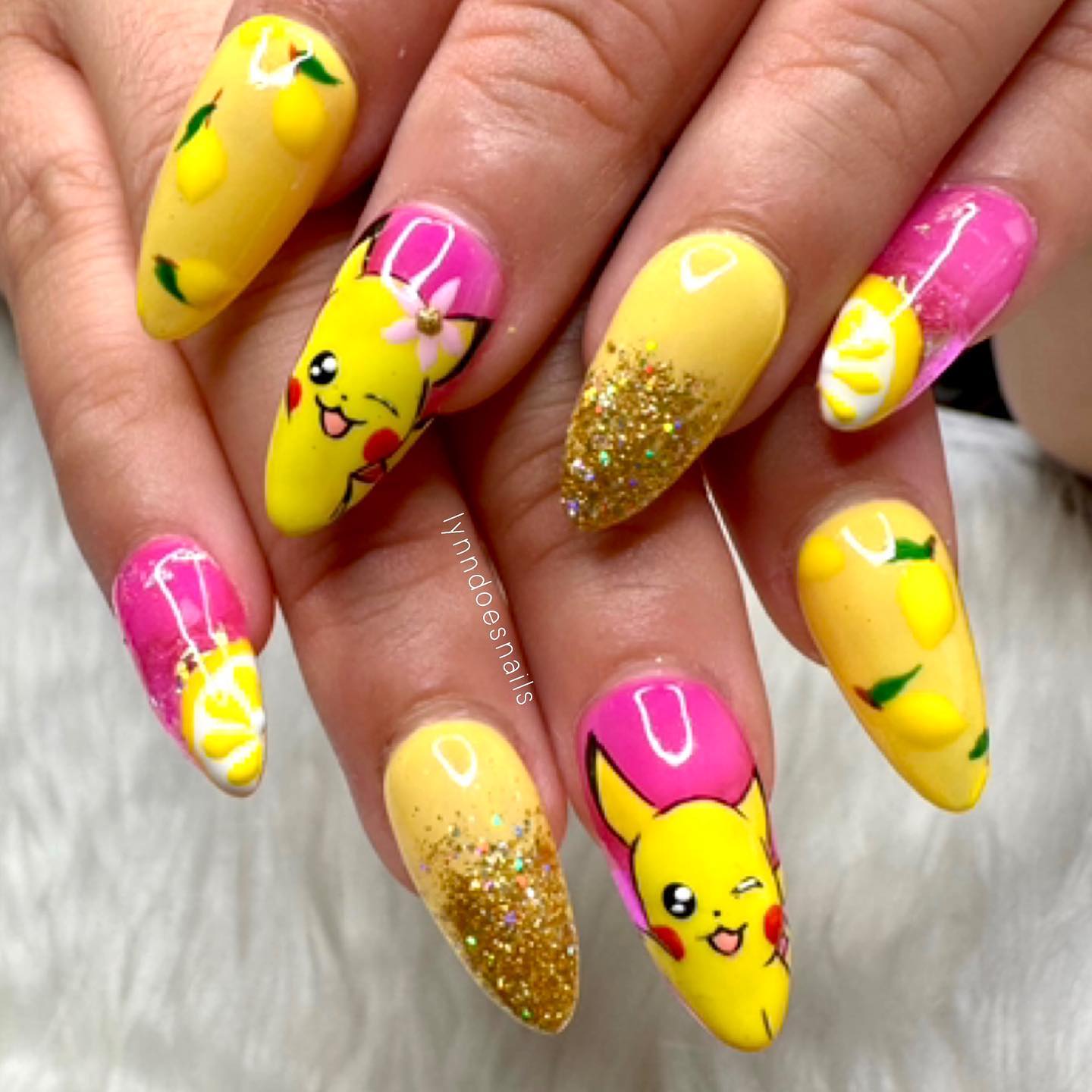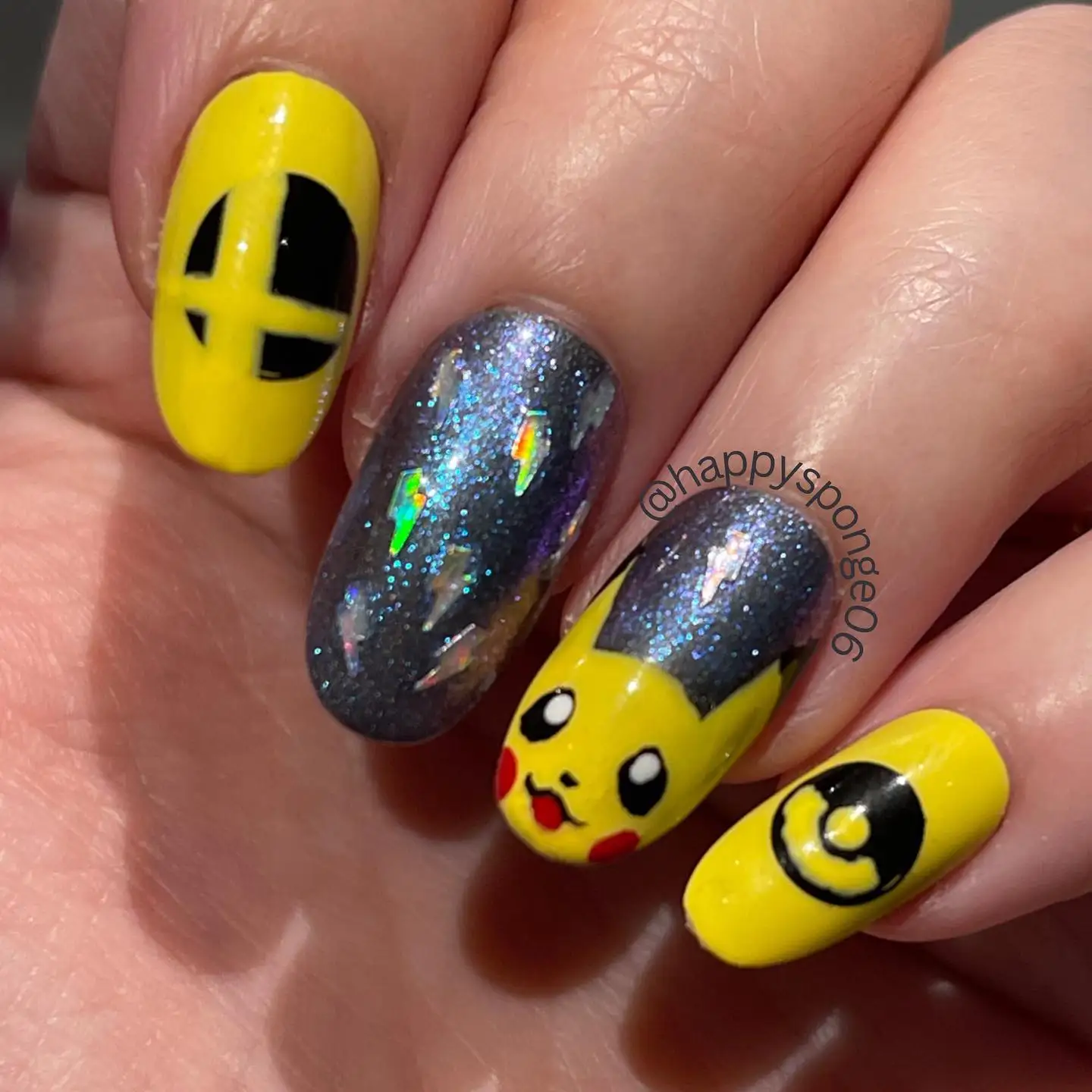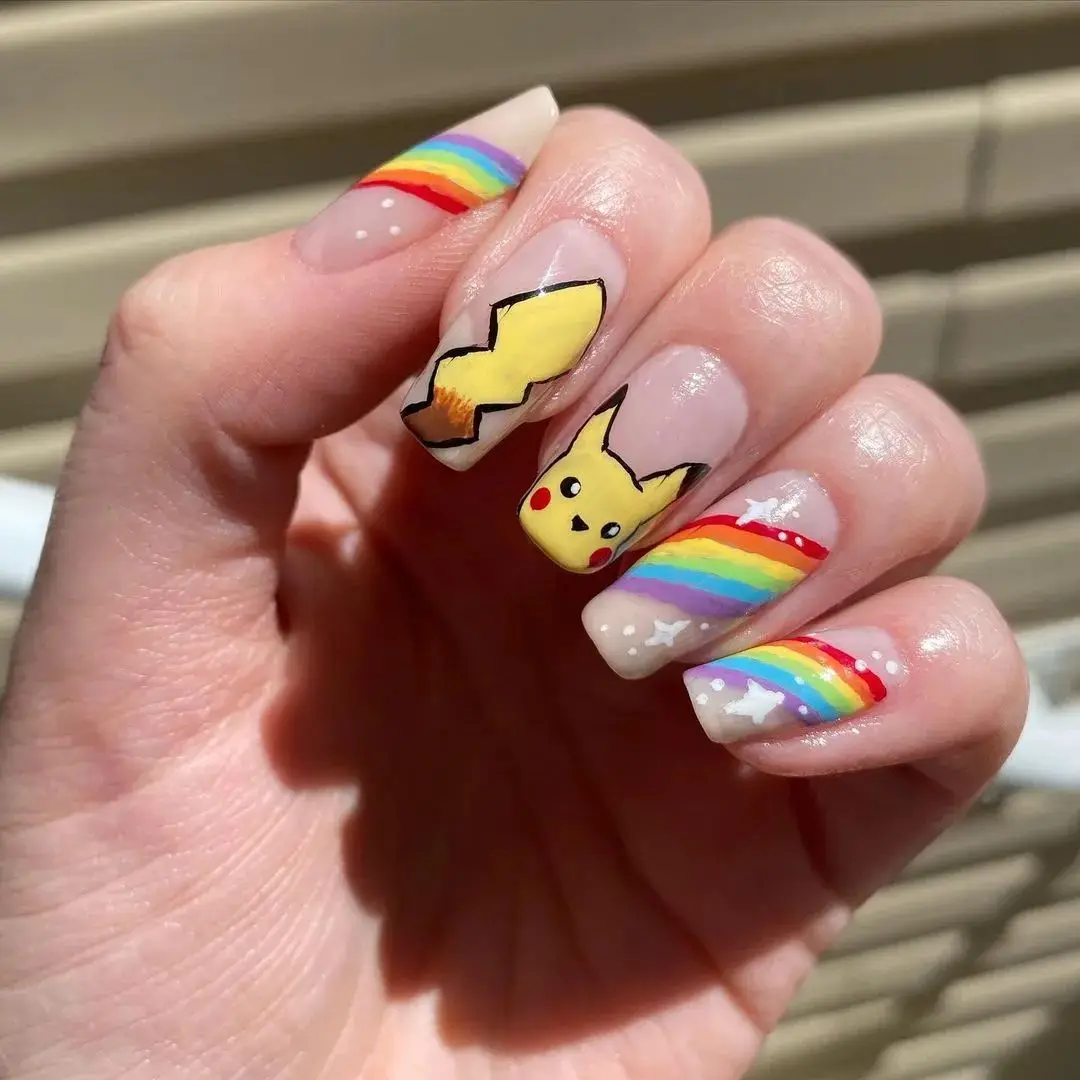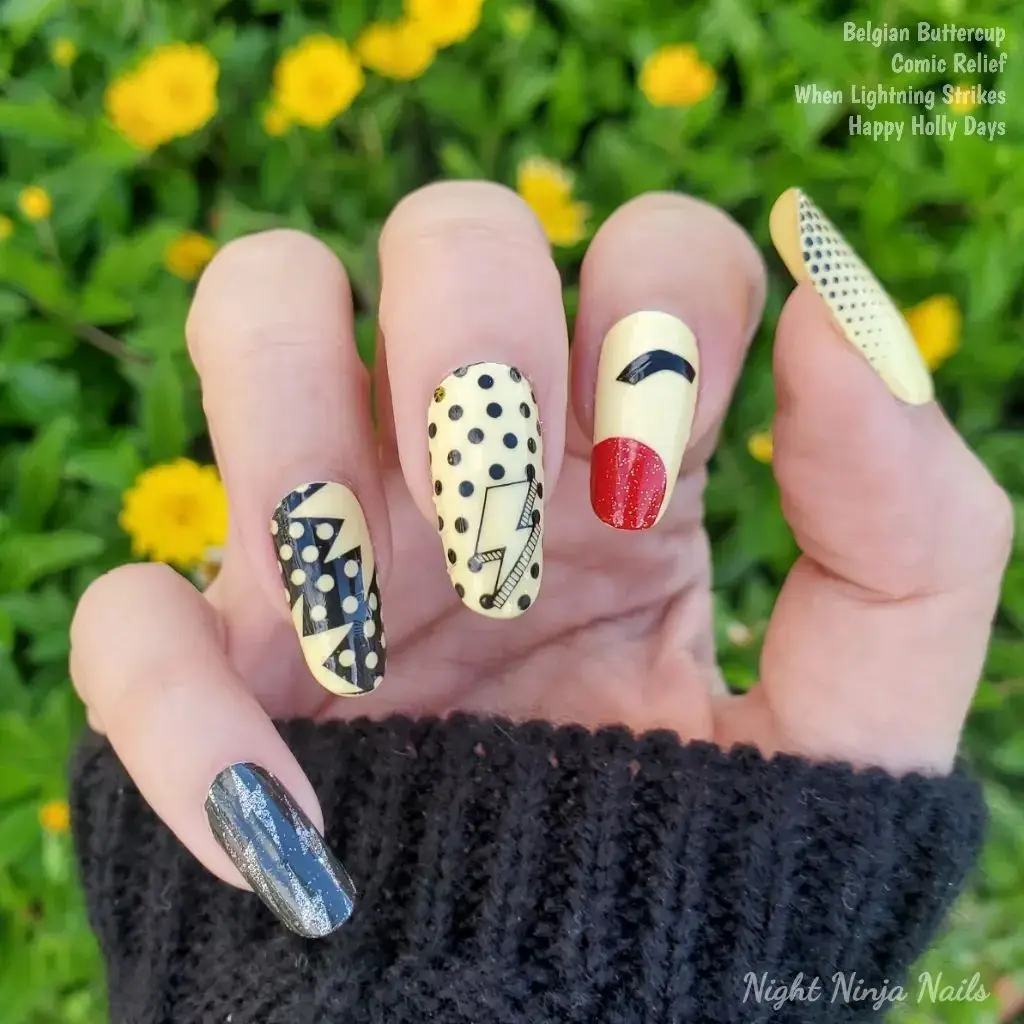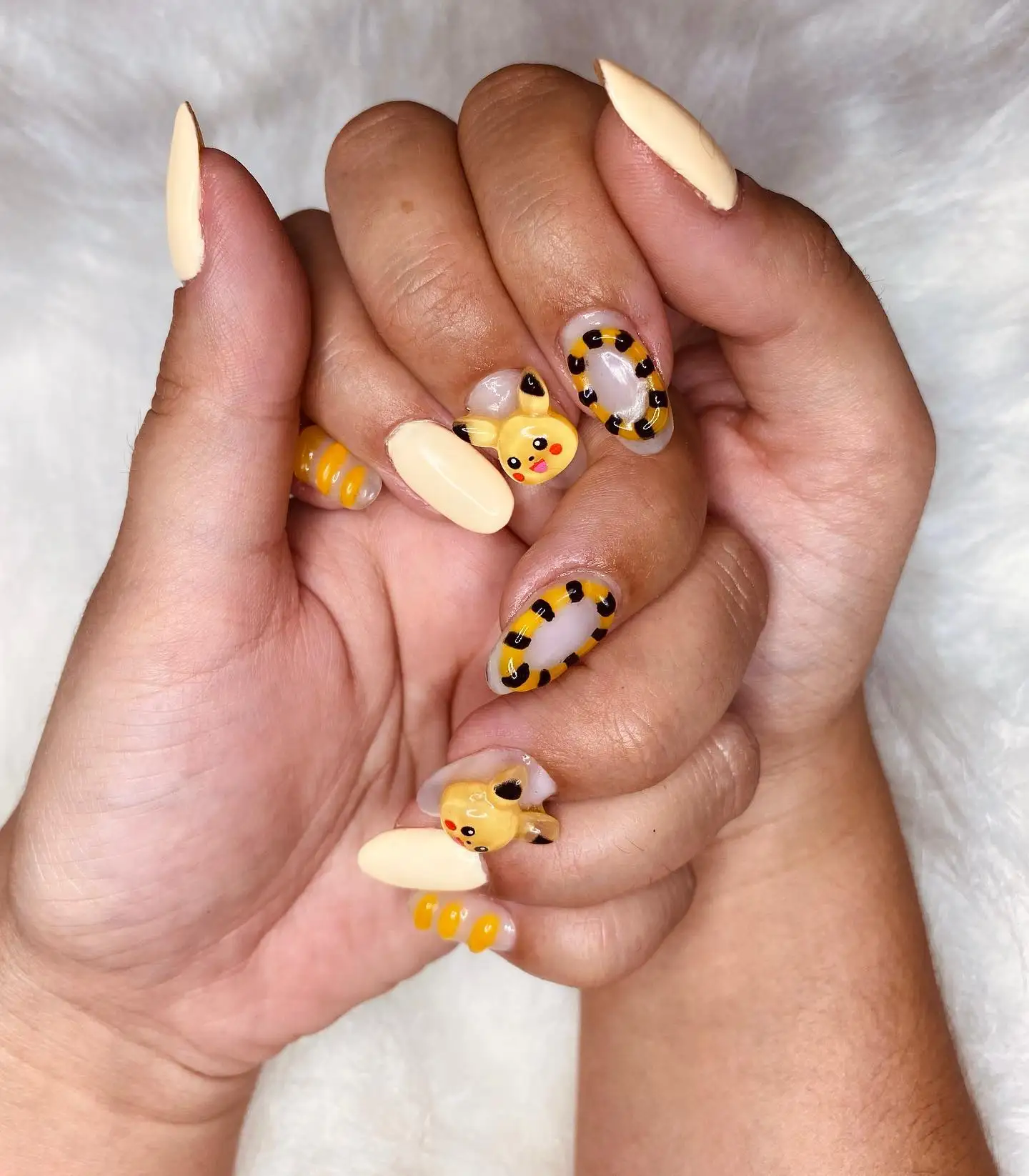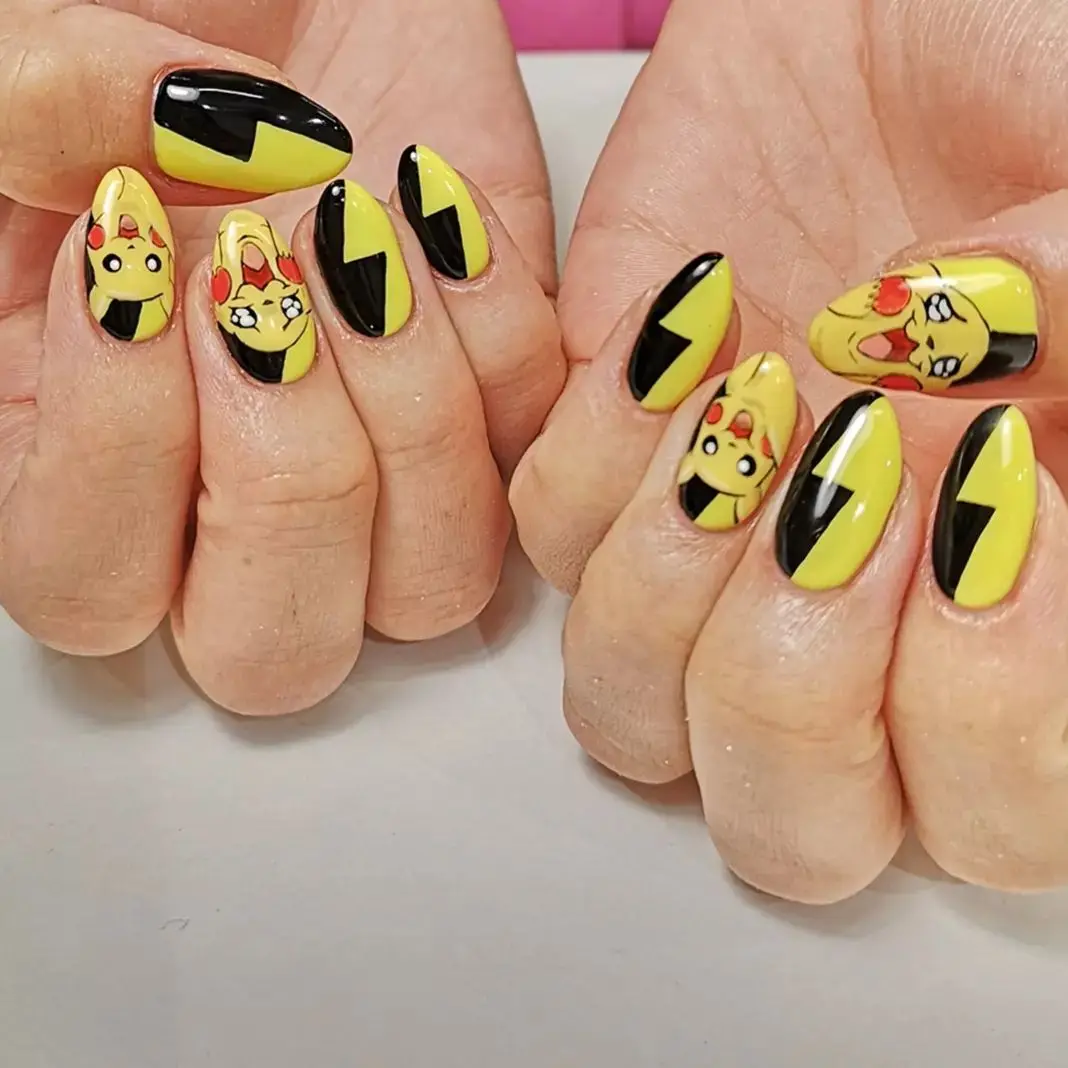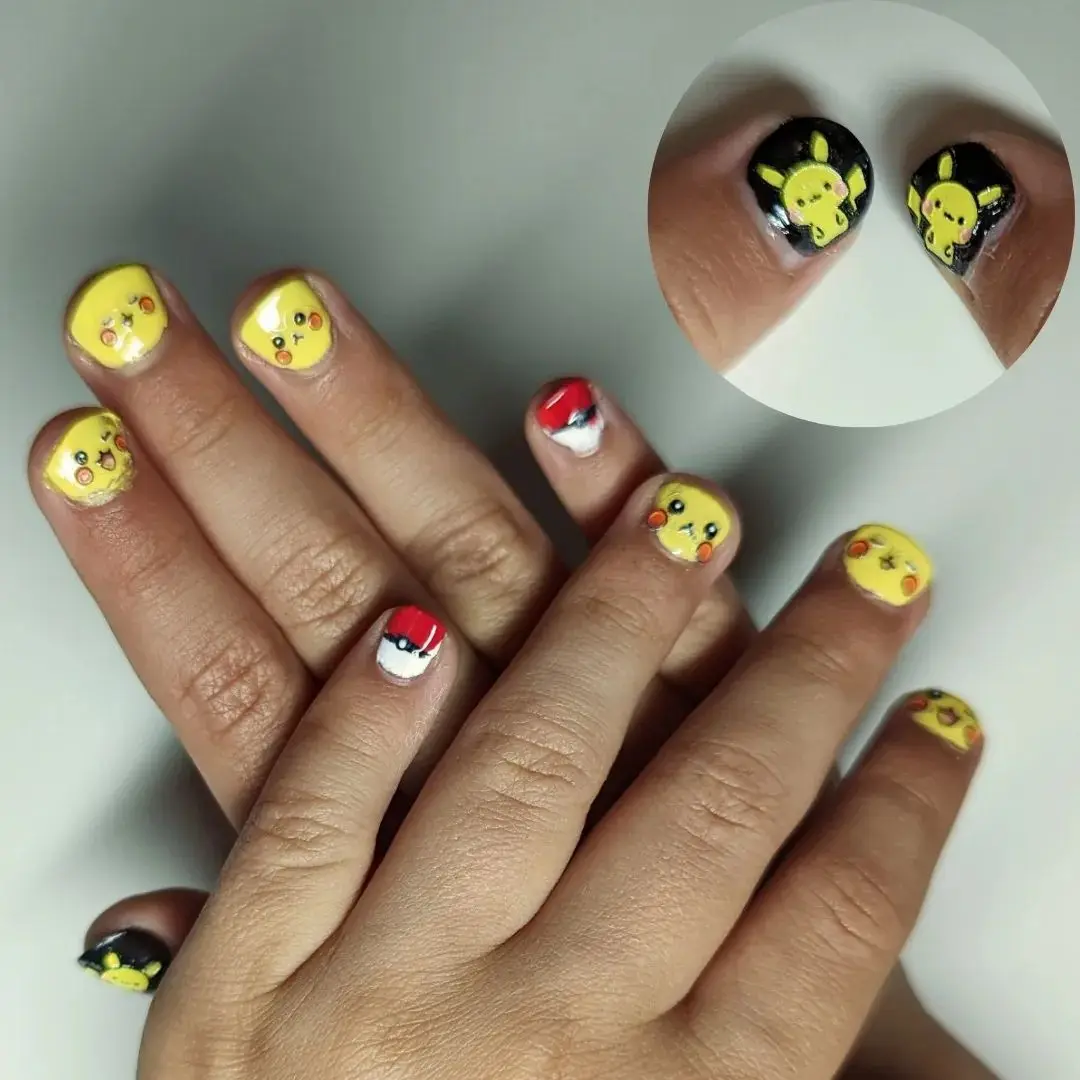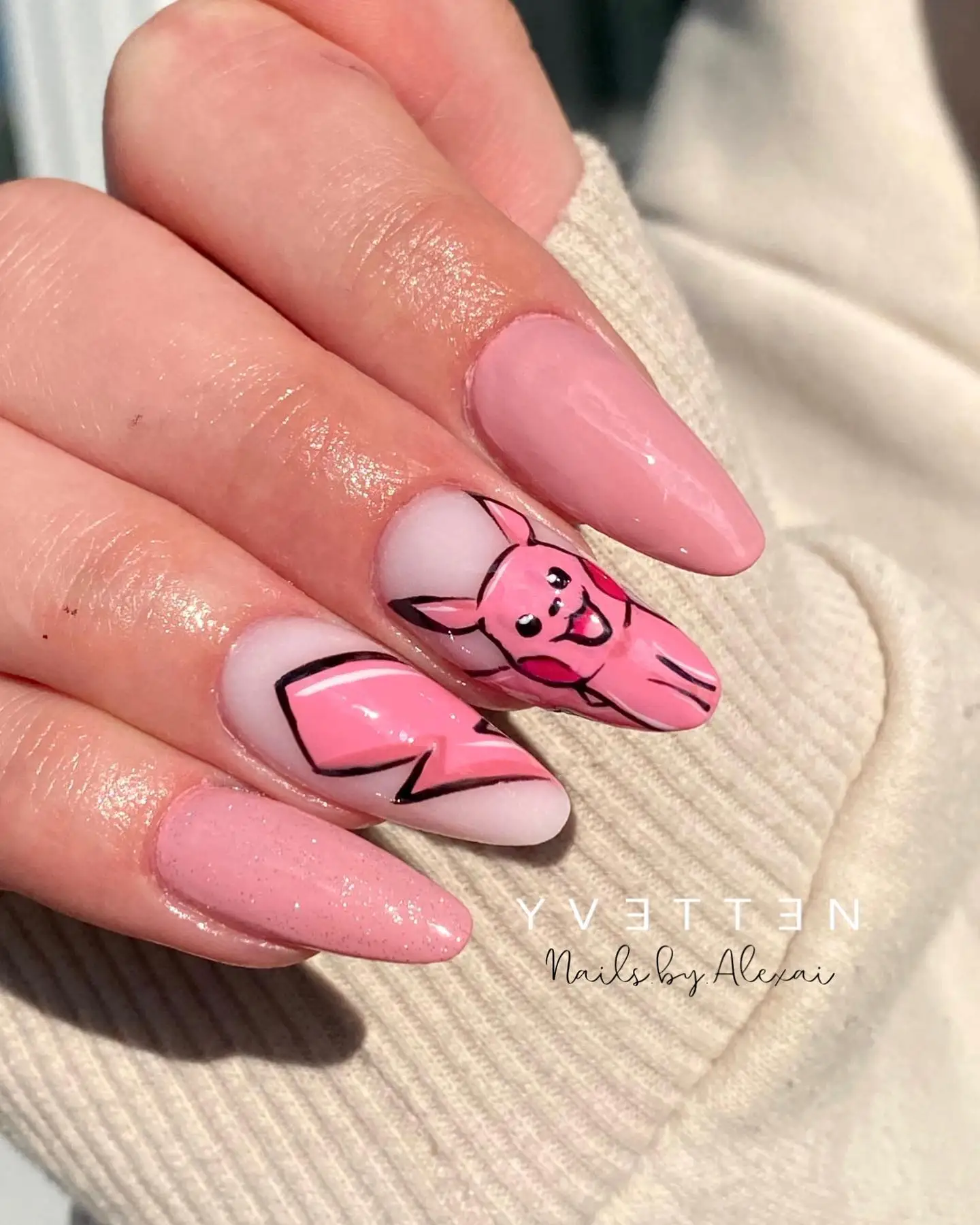 2. Sailor Senshi Magic
Transform your nails into symbols of girl power with Sailor Moon-inspired designs. Paint the iconic crescent moon, transform pens, or the silhouette of the Sailor Senshi on a pastel or cosmic-themed backdrop. These nails embody the magic and beauty of the Sailor Moon universe.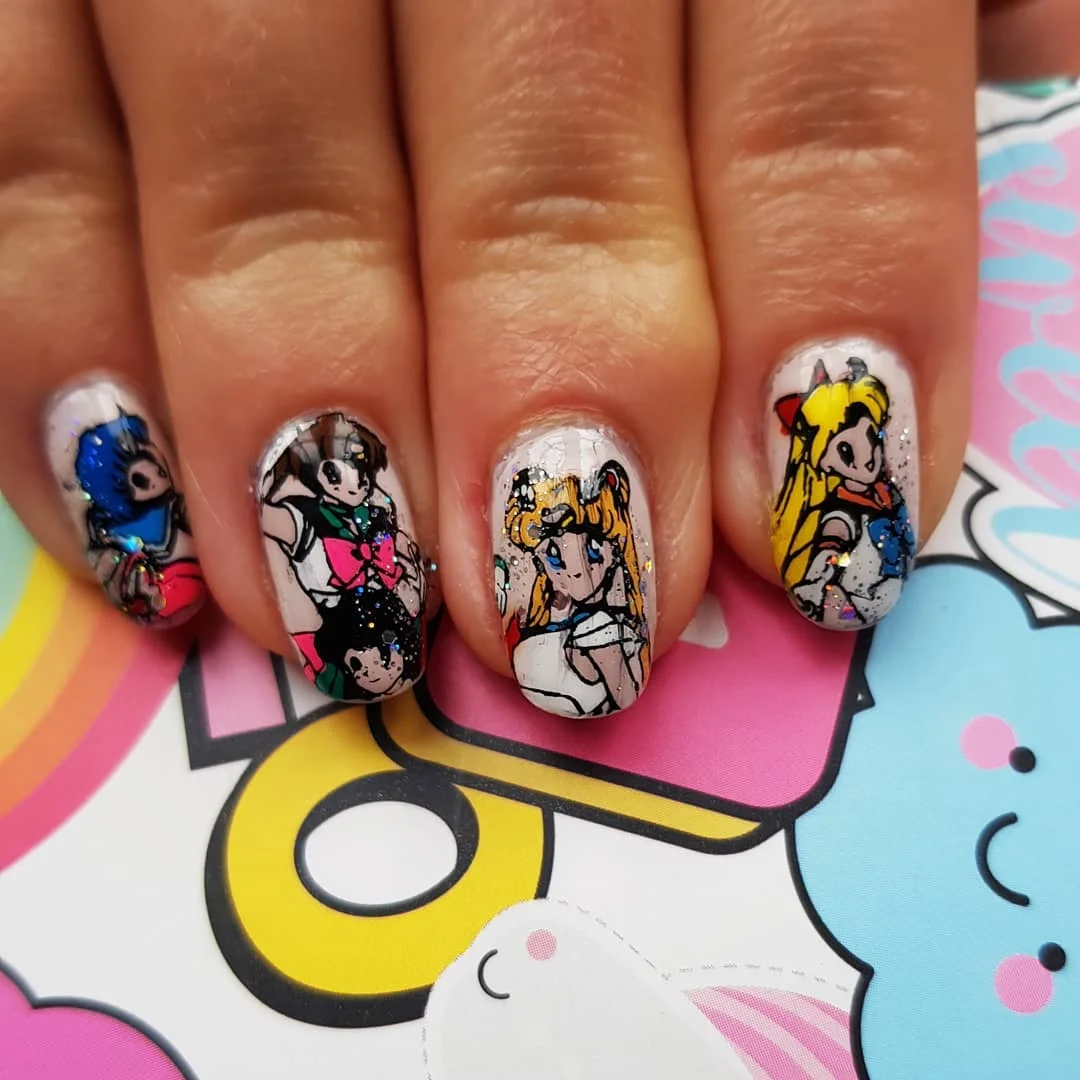 3. Spirited Away Enchantment
Capture the whimsy and enchantment of Studio Ghibli's Spirited Away with mystical nail designs. Paint No-Face, Haku the dragon, or Chihiro's hair tie on a serene blue or ethereal white background. These nails will transport you to a world of magic and wonder.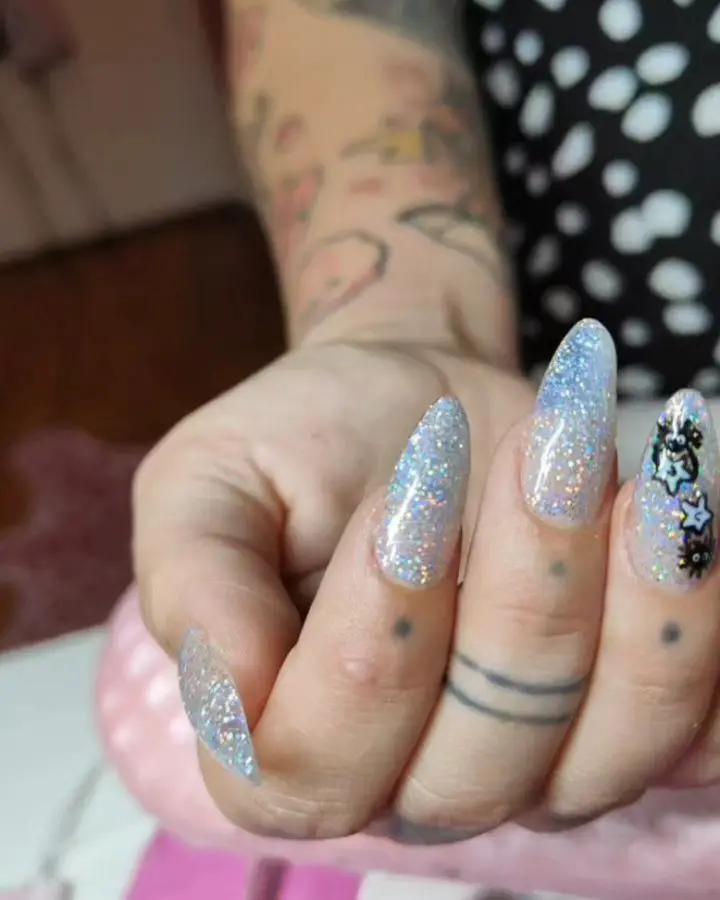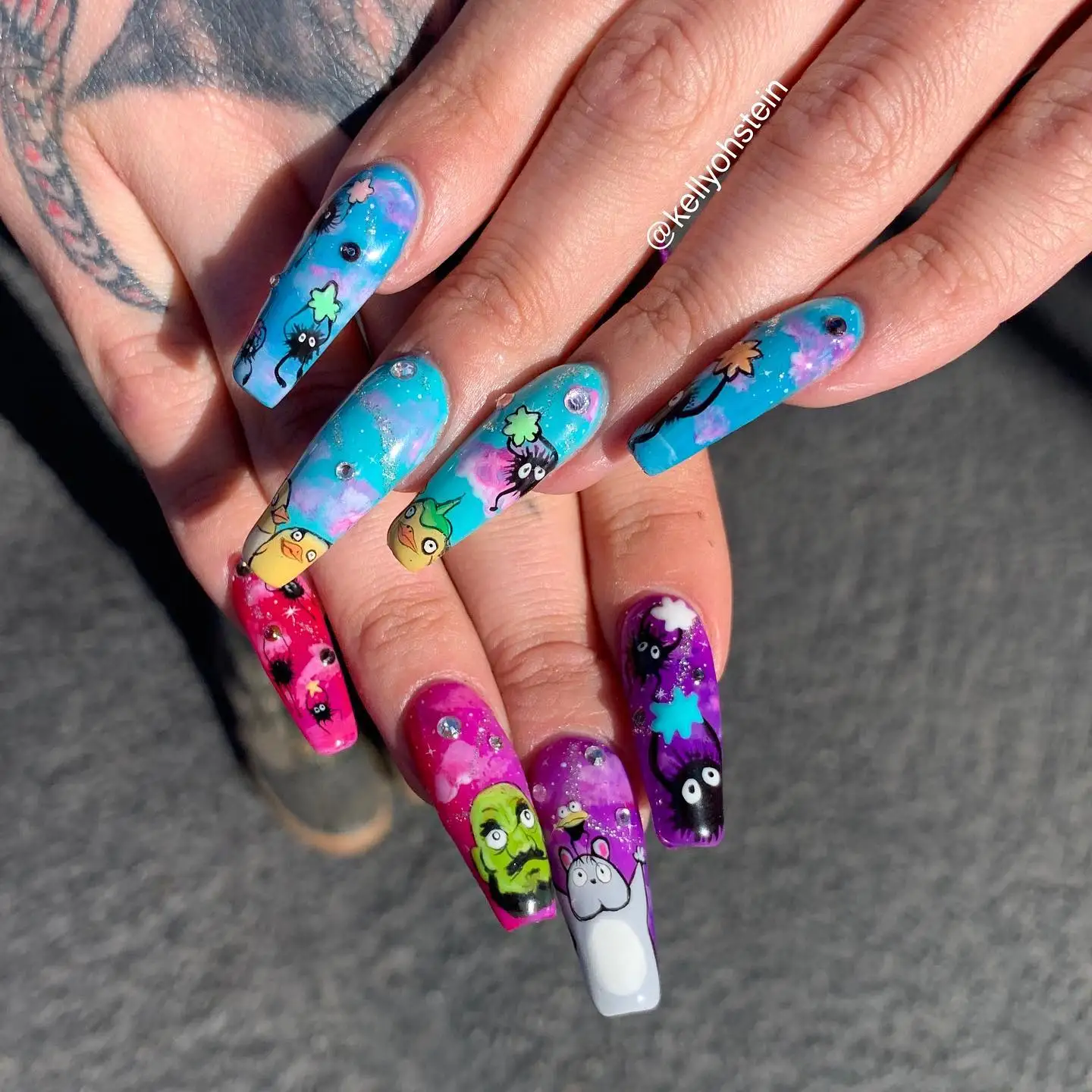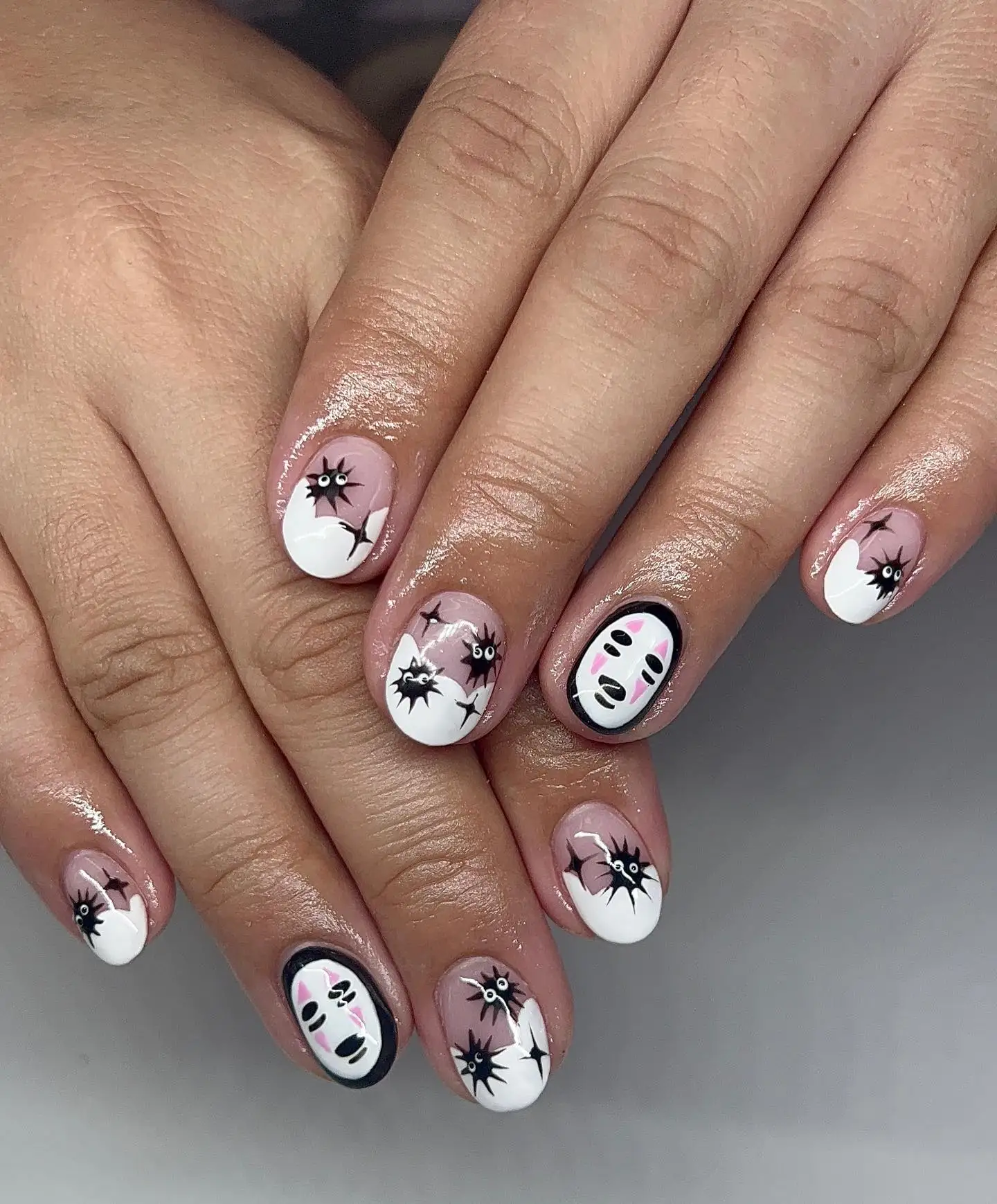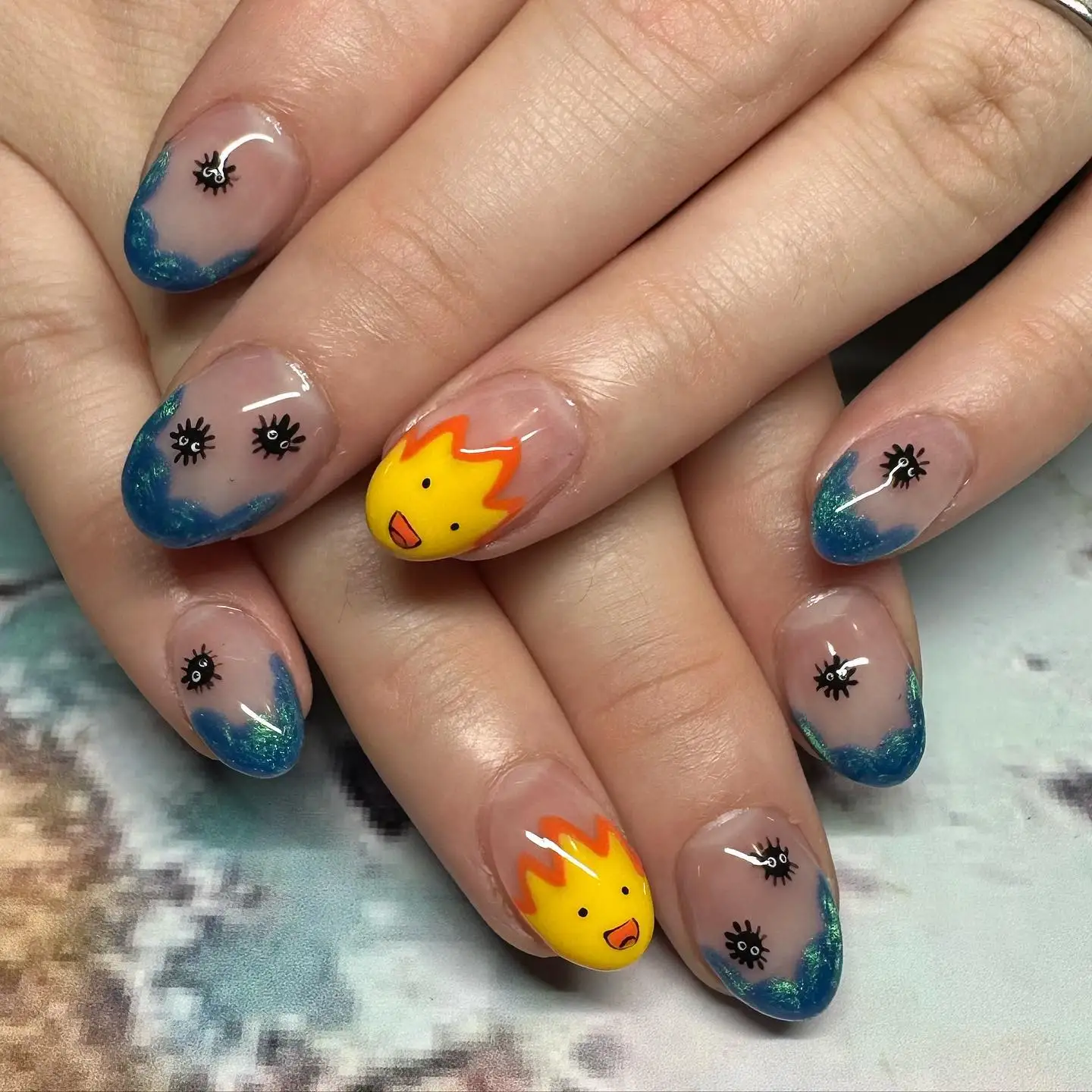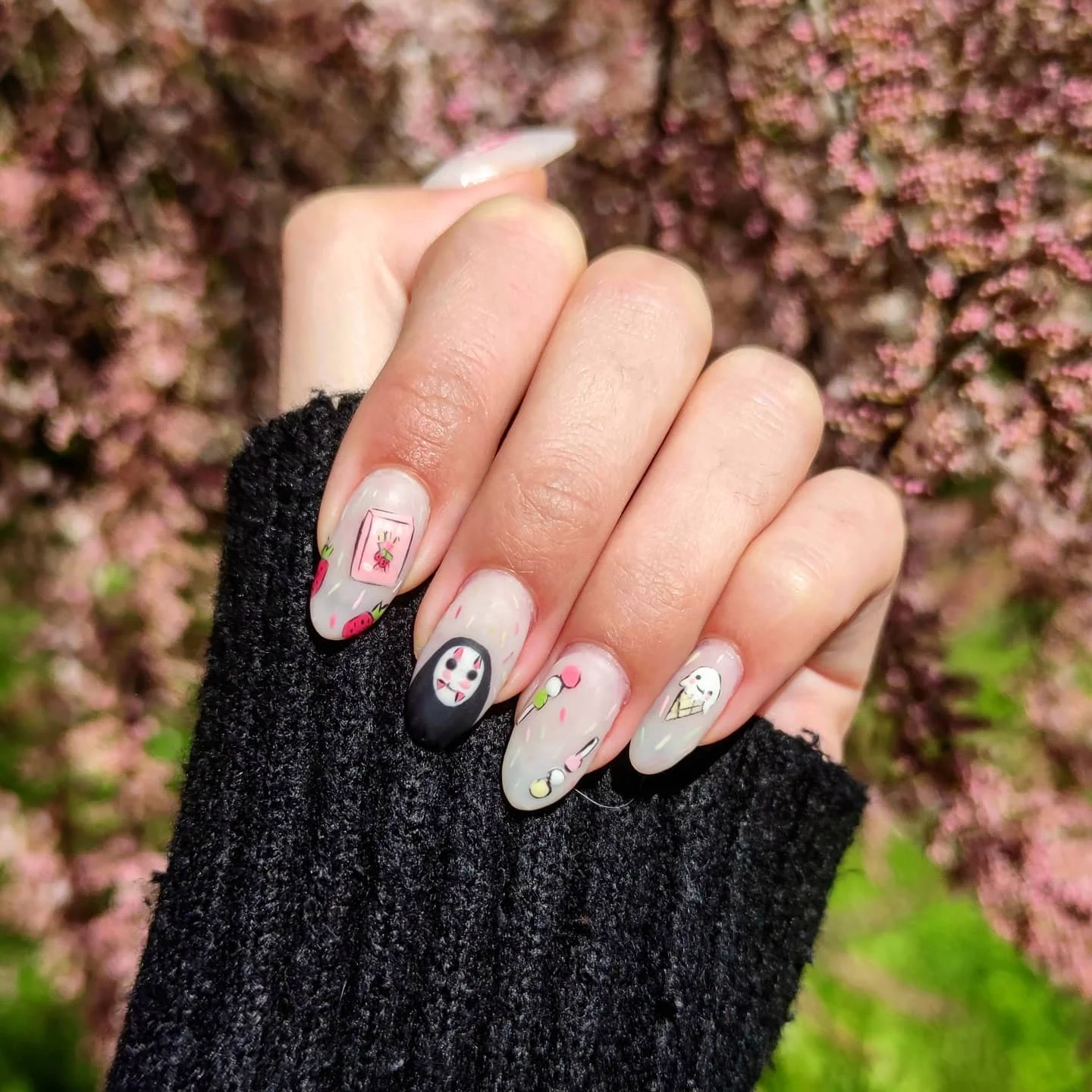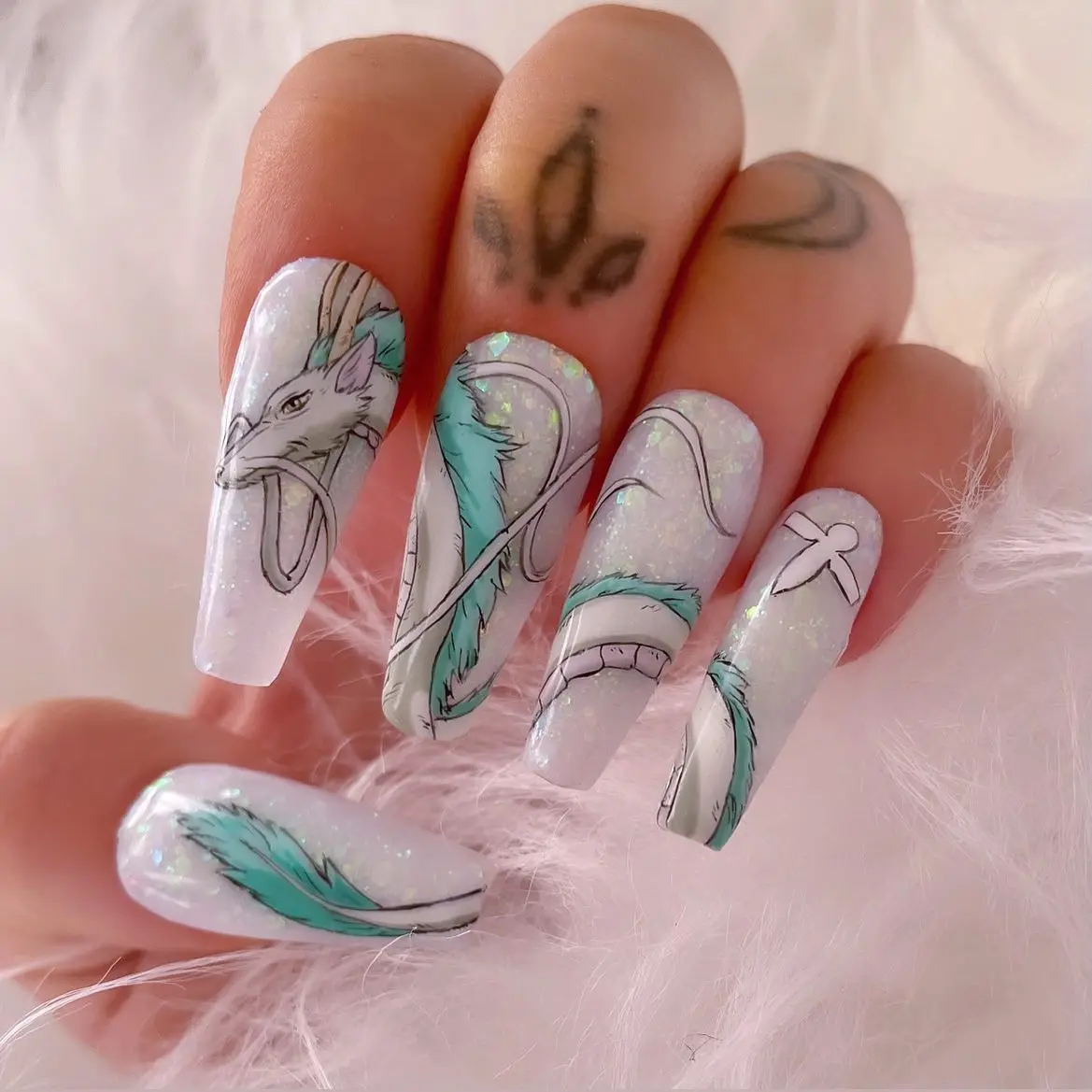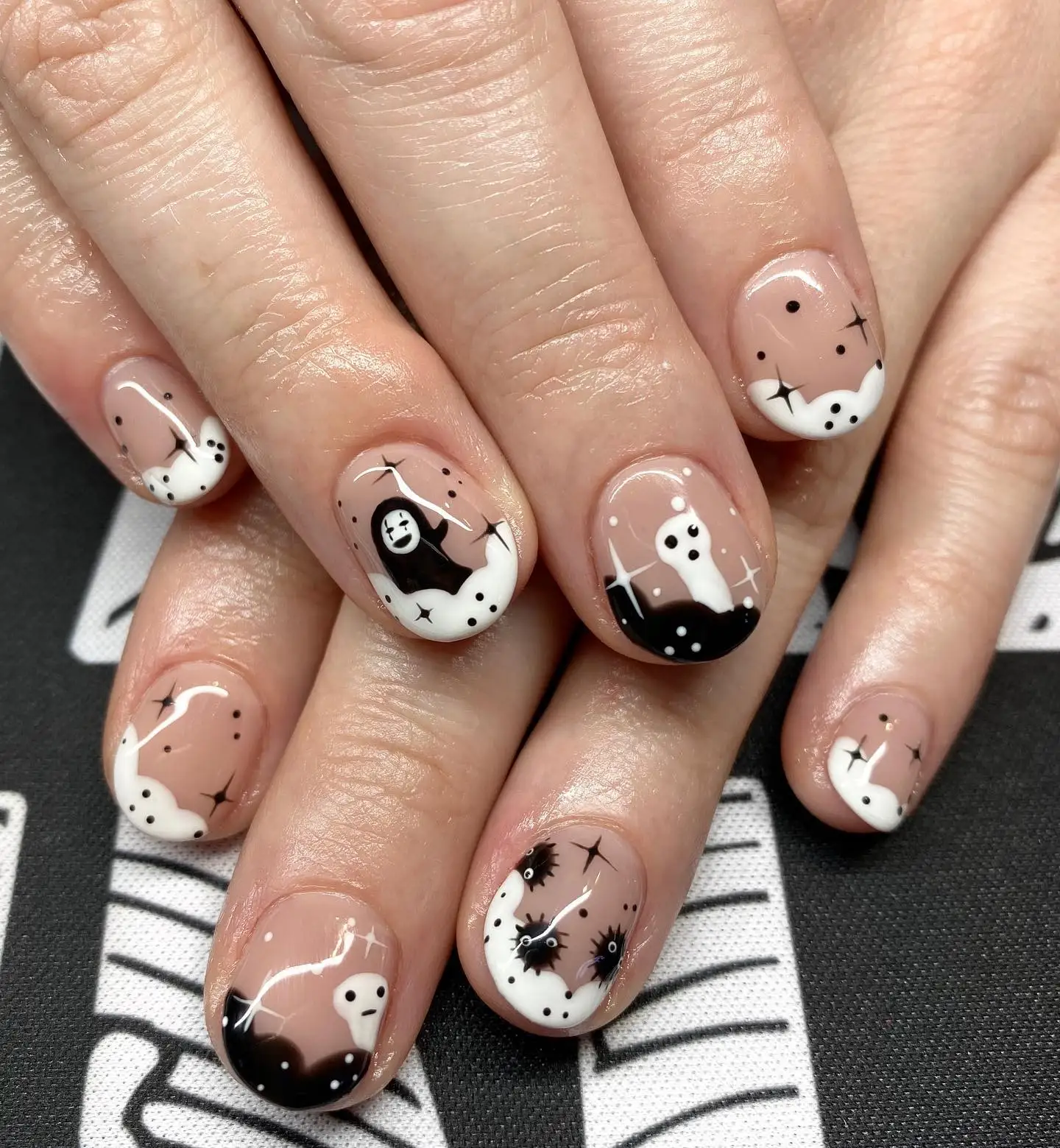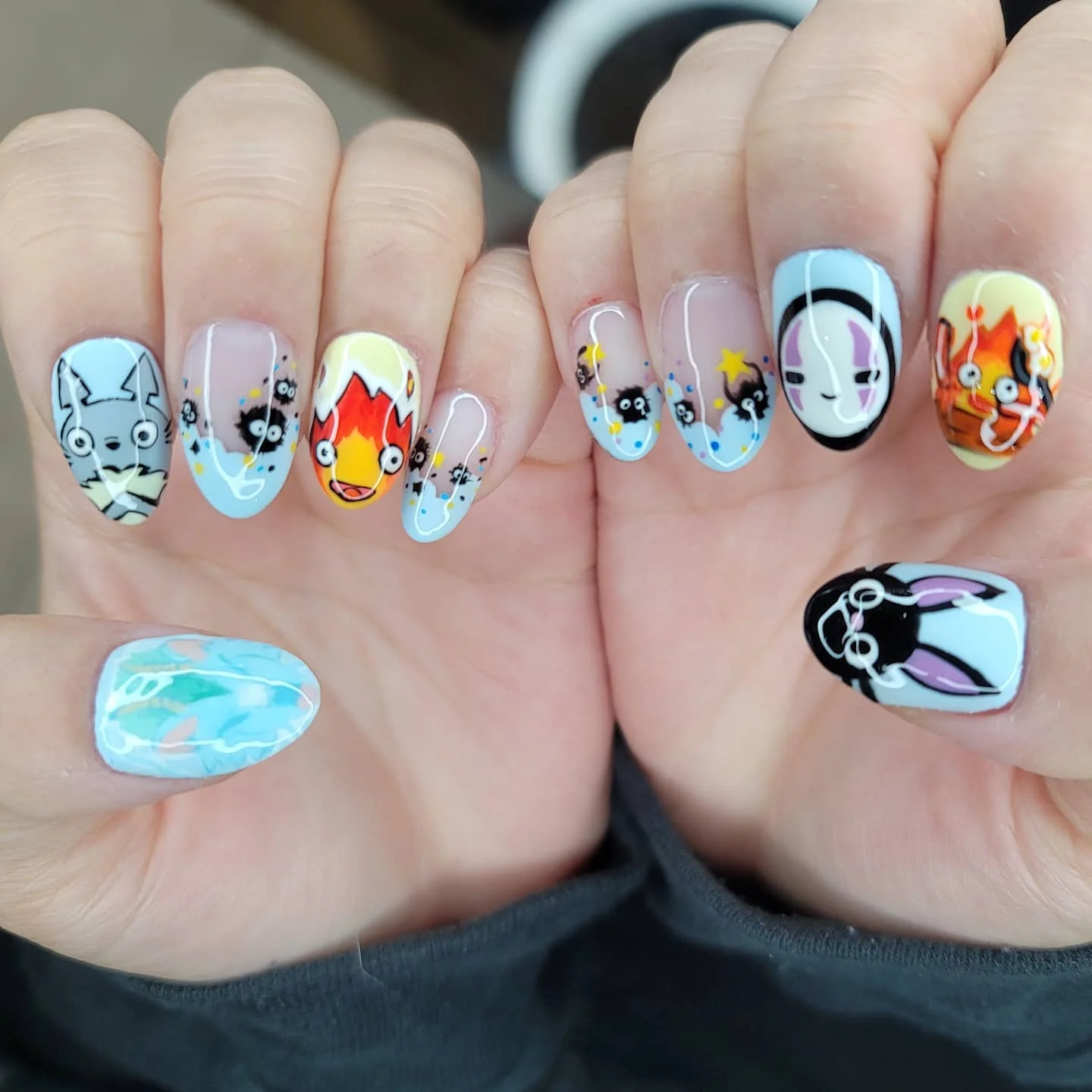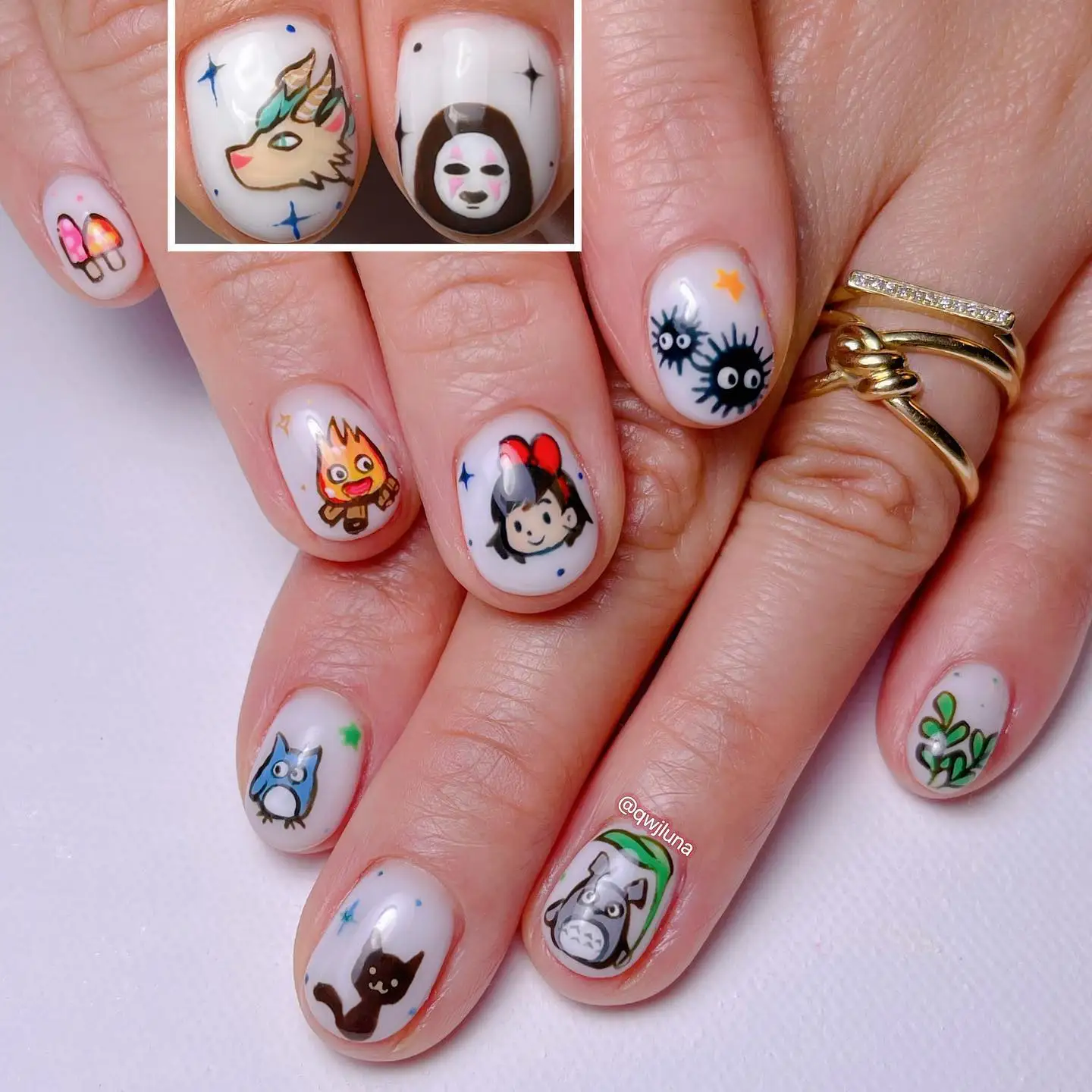 4. Dragon Ball Z Energy
Unleash your inner Saiyan with Dragon Ball Z-inspired nail art. Paint the Dragon Balls, the famous orange and blue colors, or Goku's iconic symbol on a vibrant red or blue base. These nails radiate energy and power, just like the anime series itself.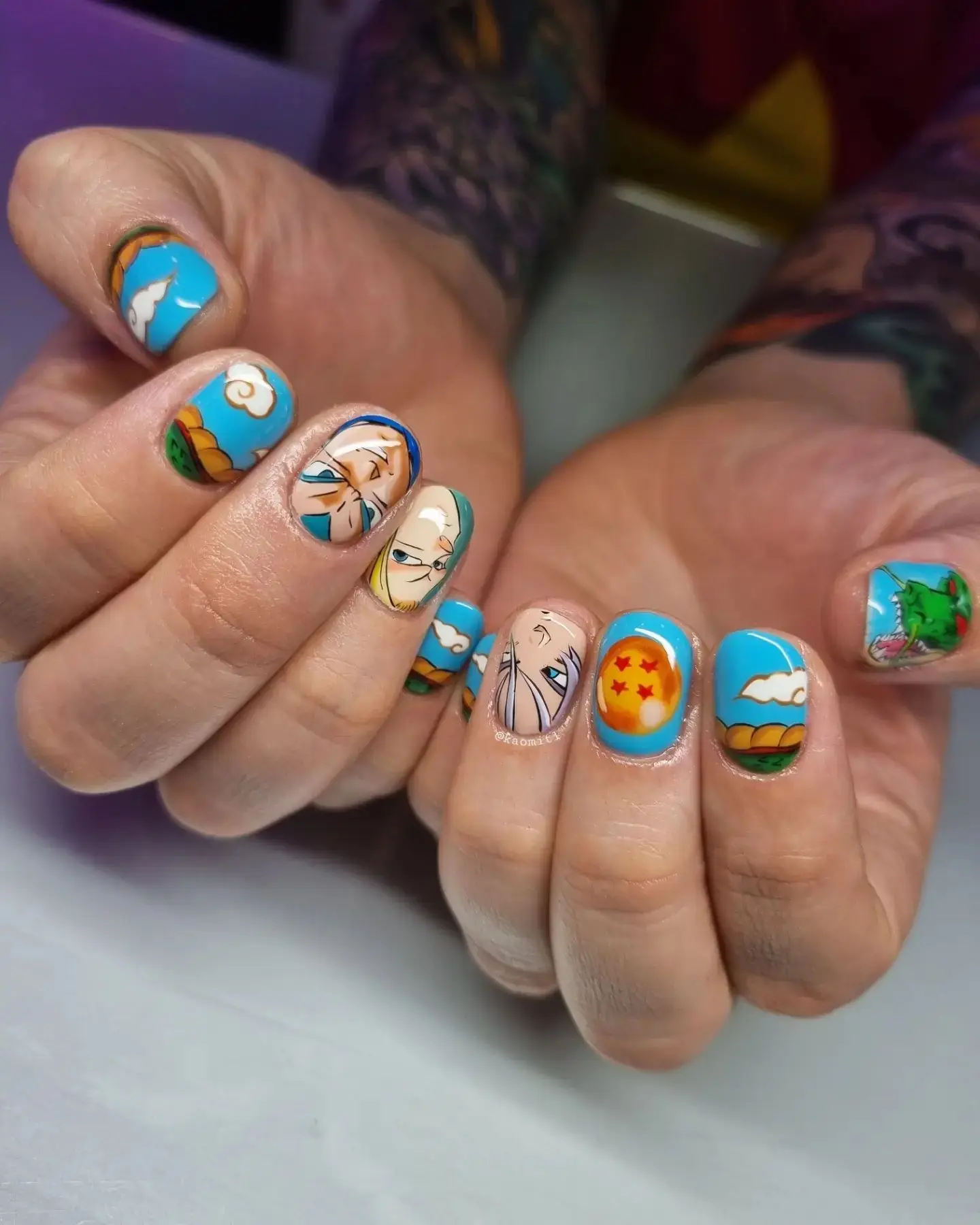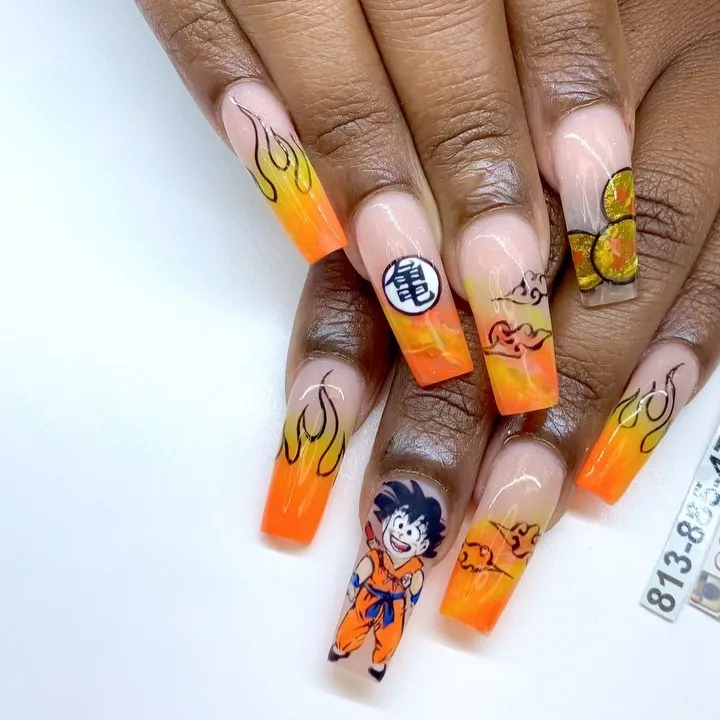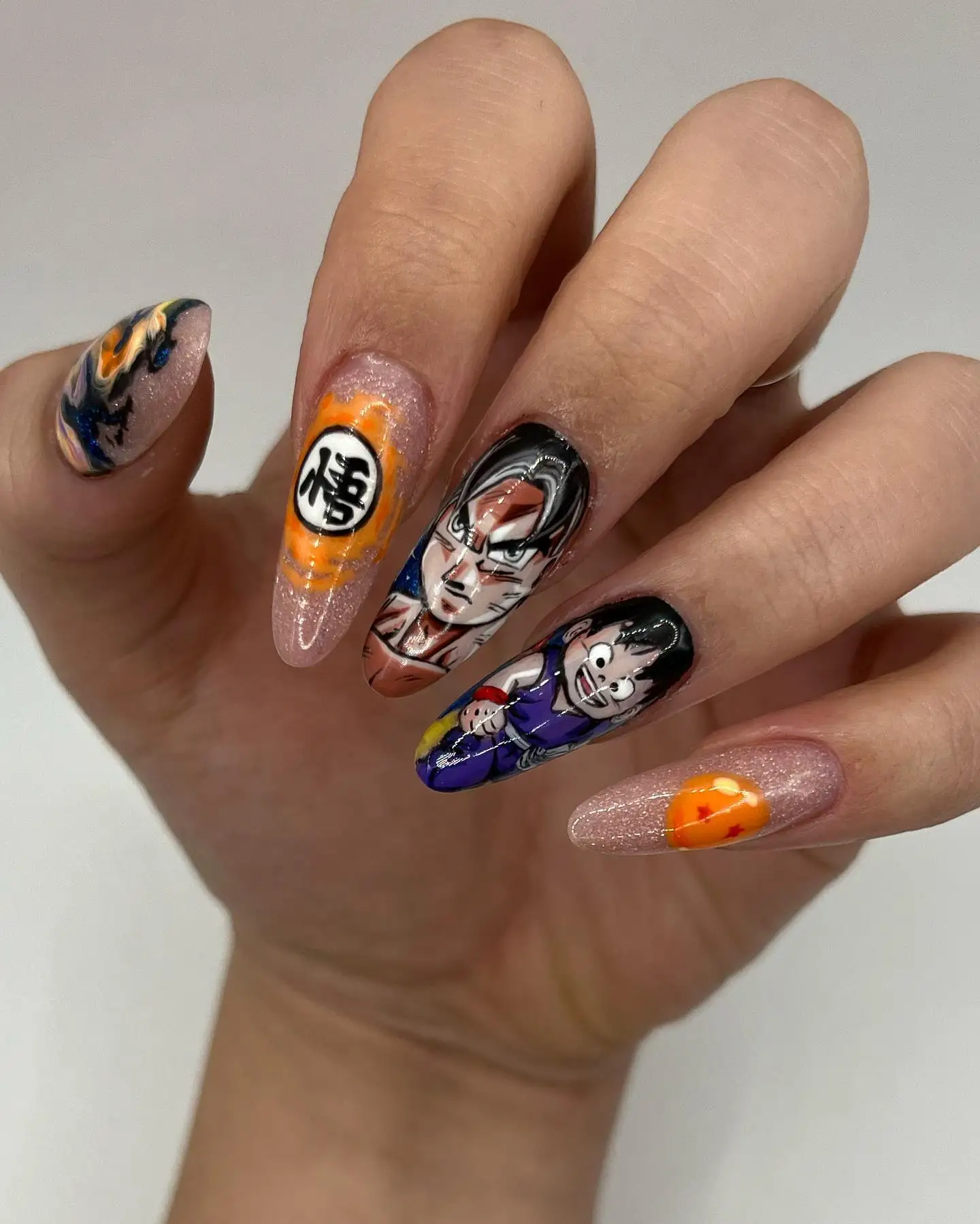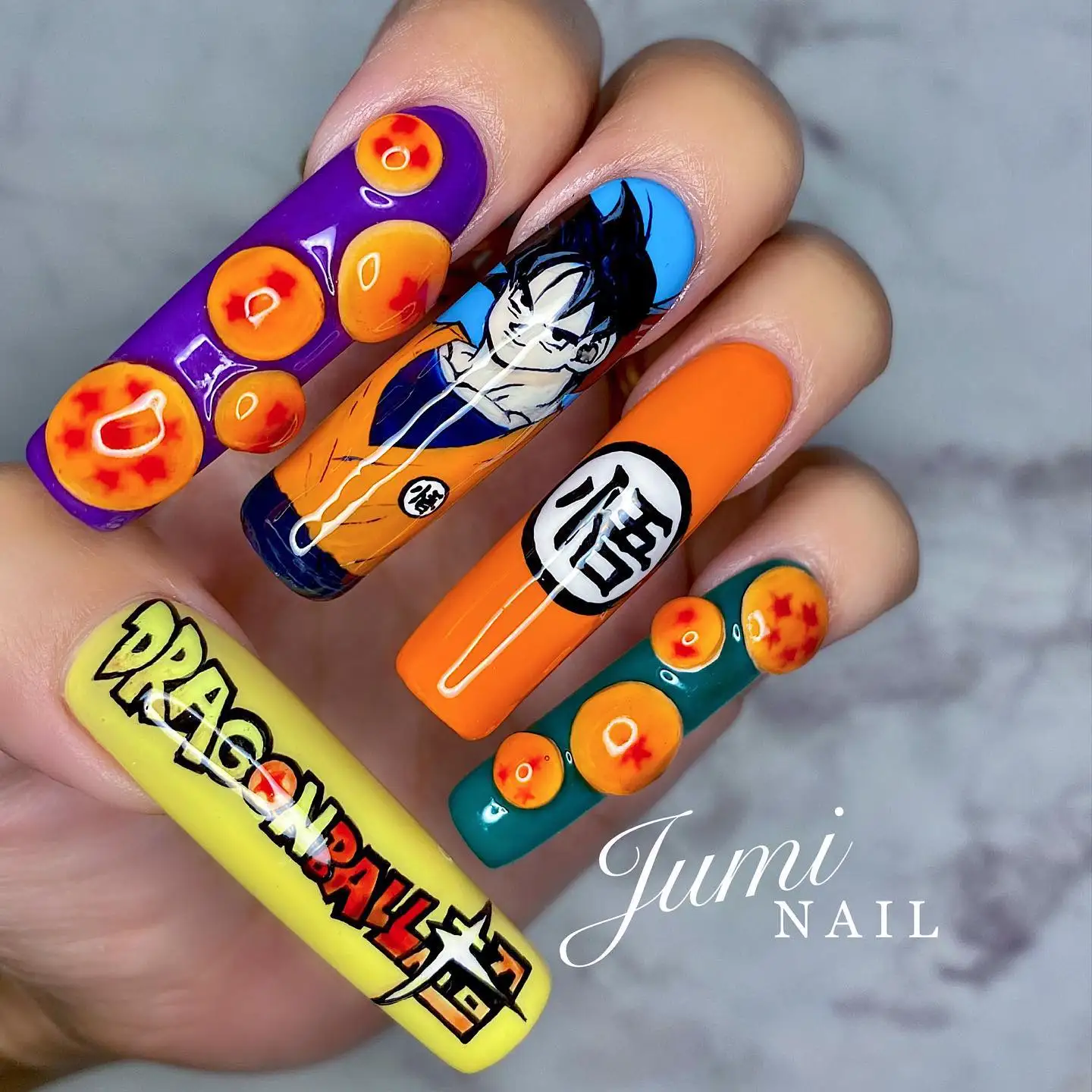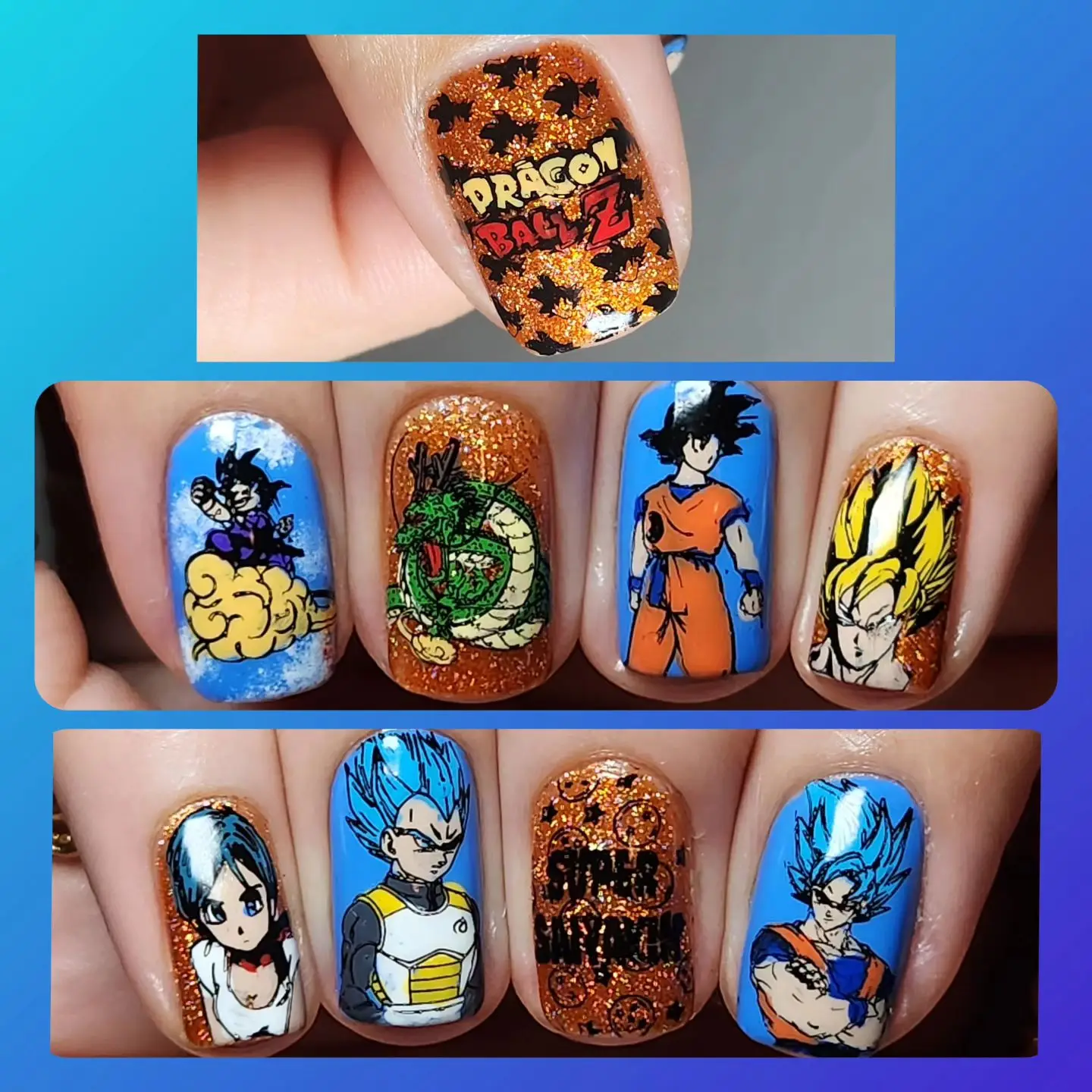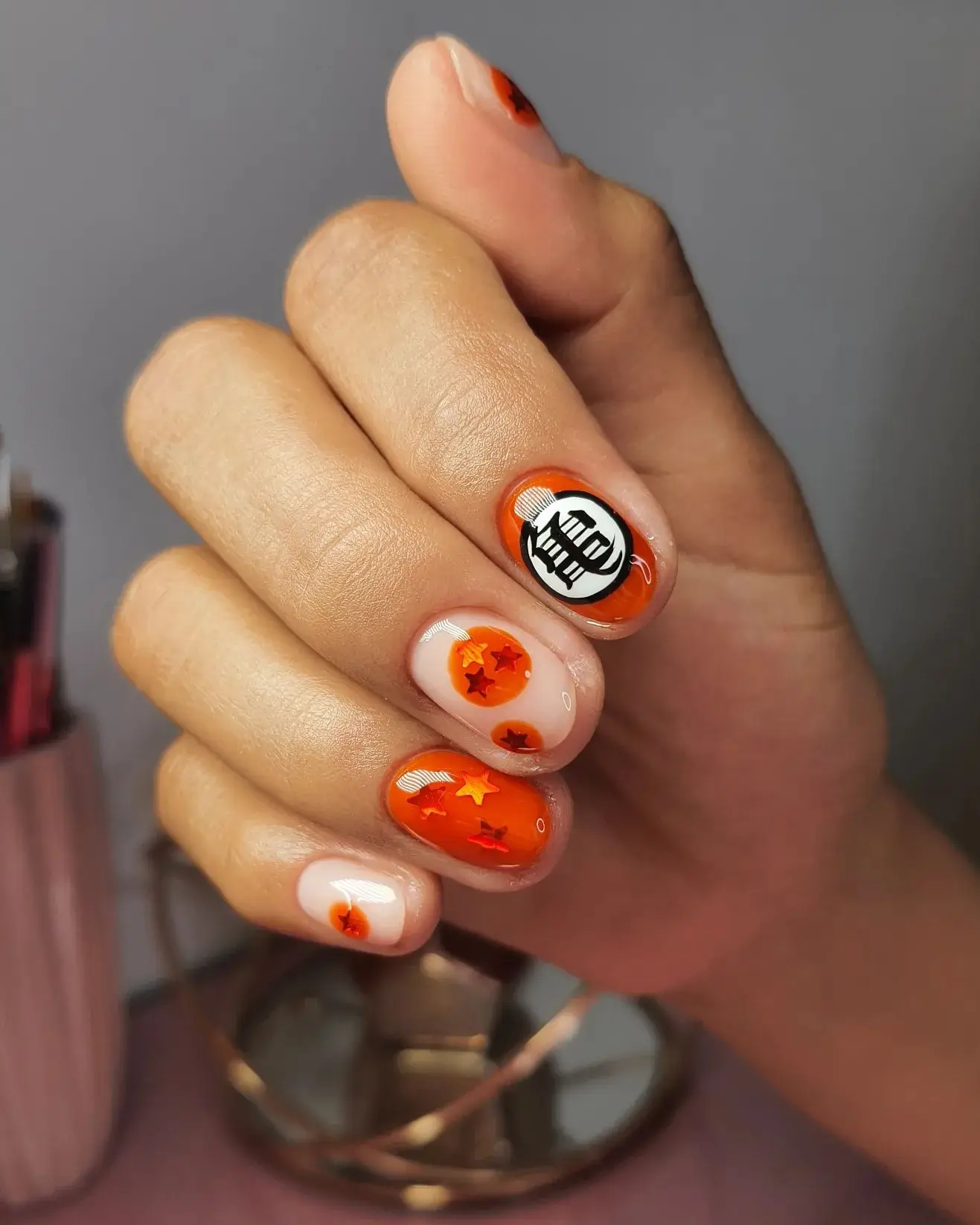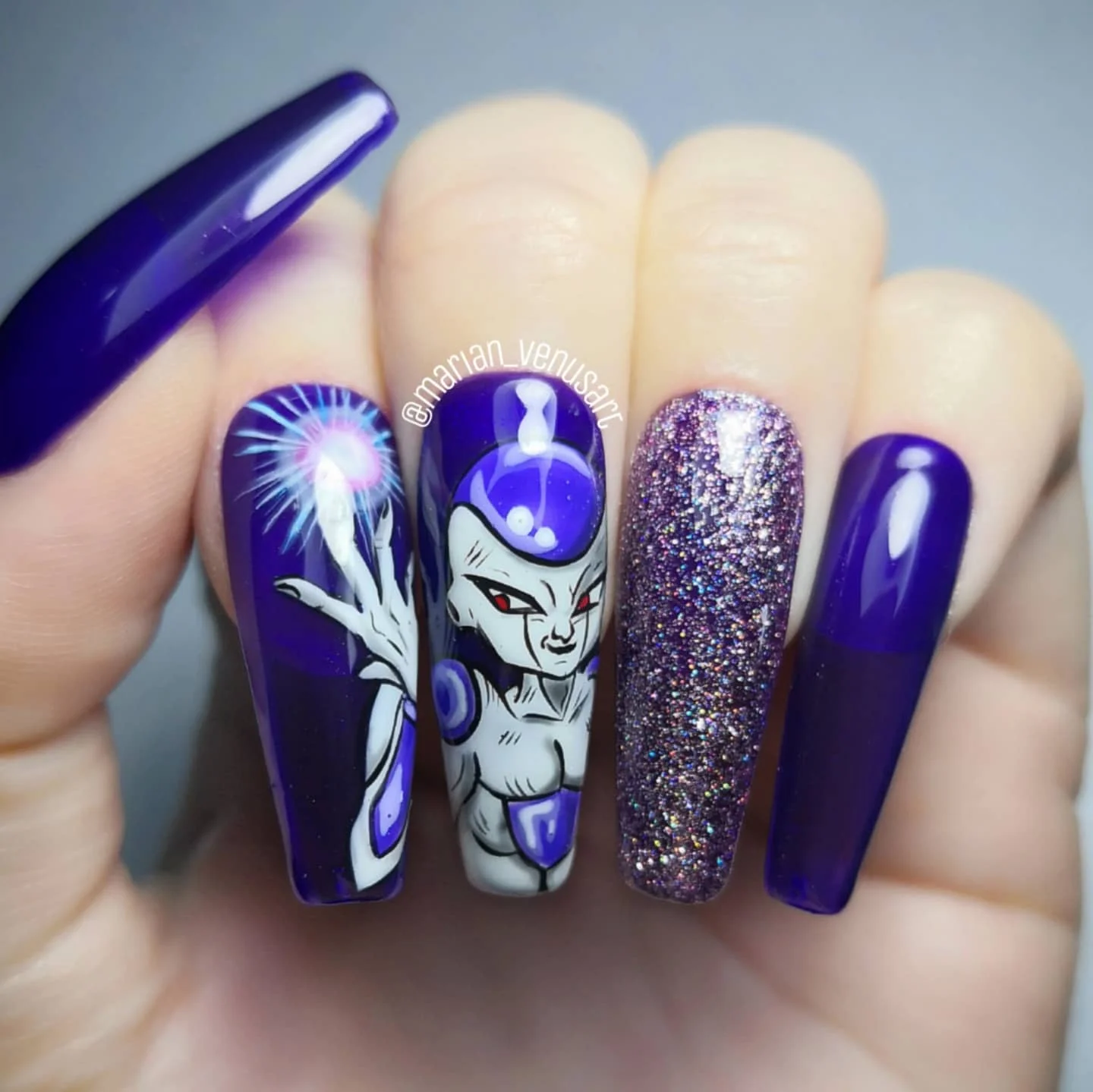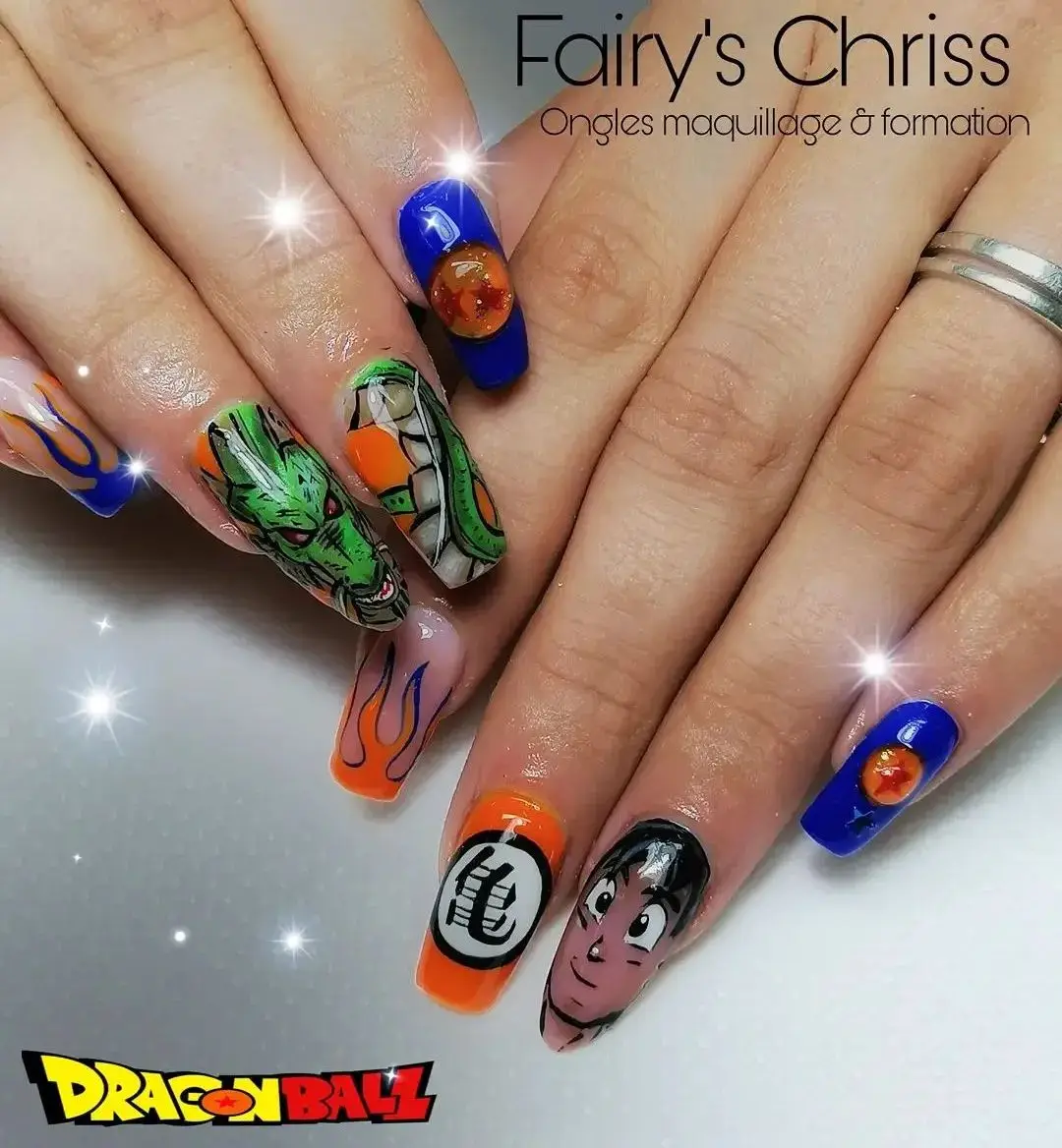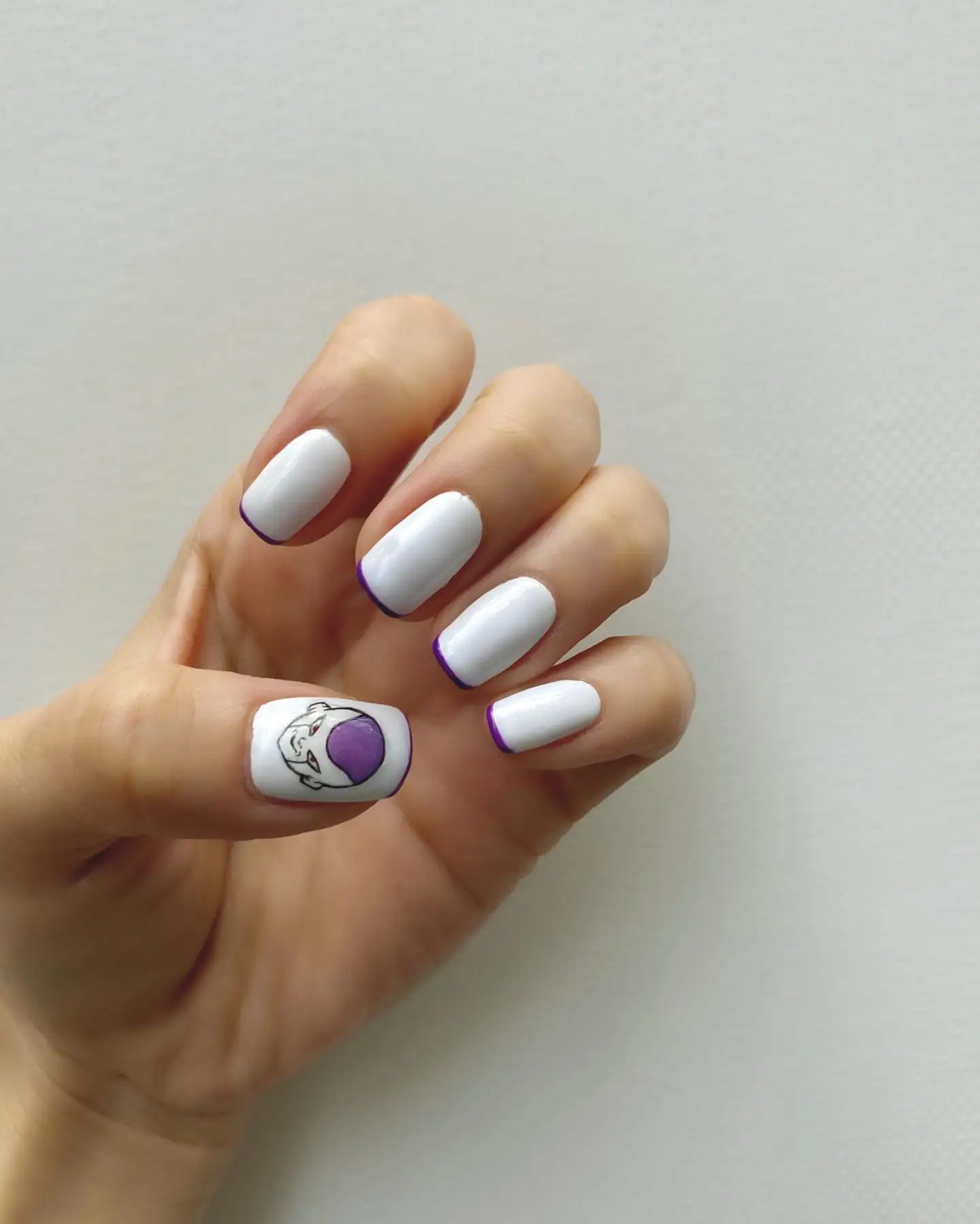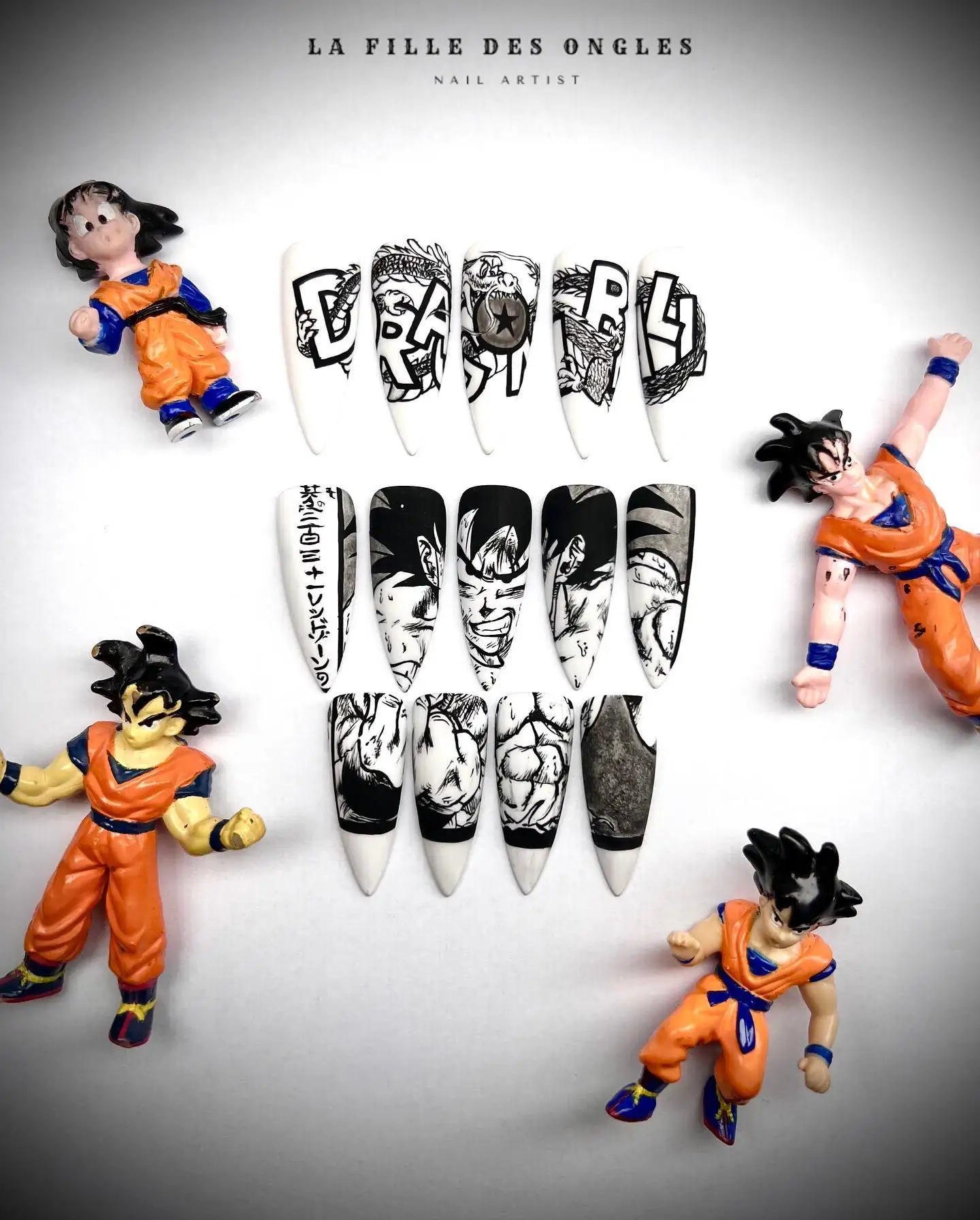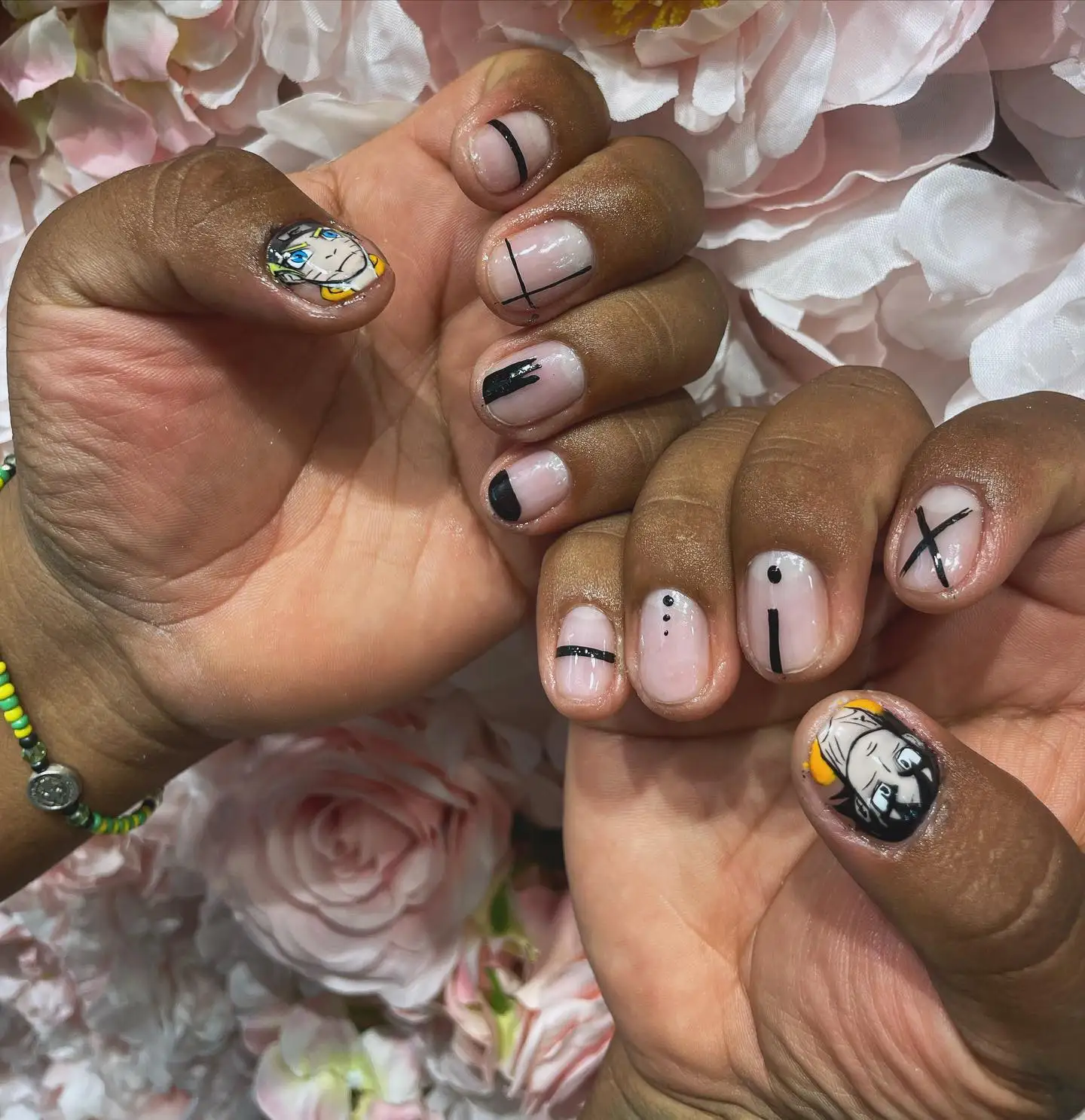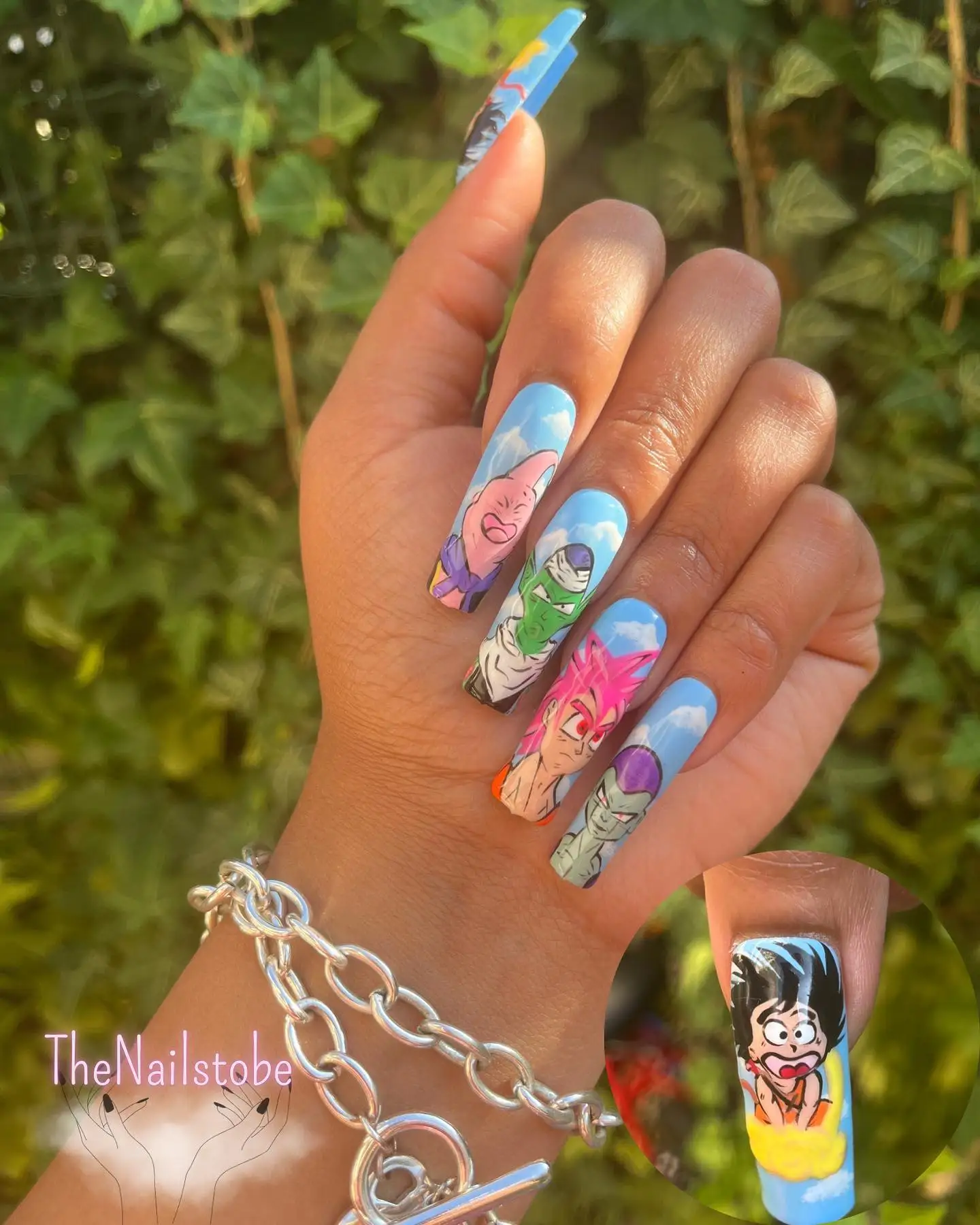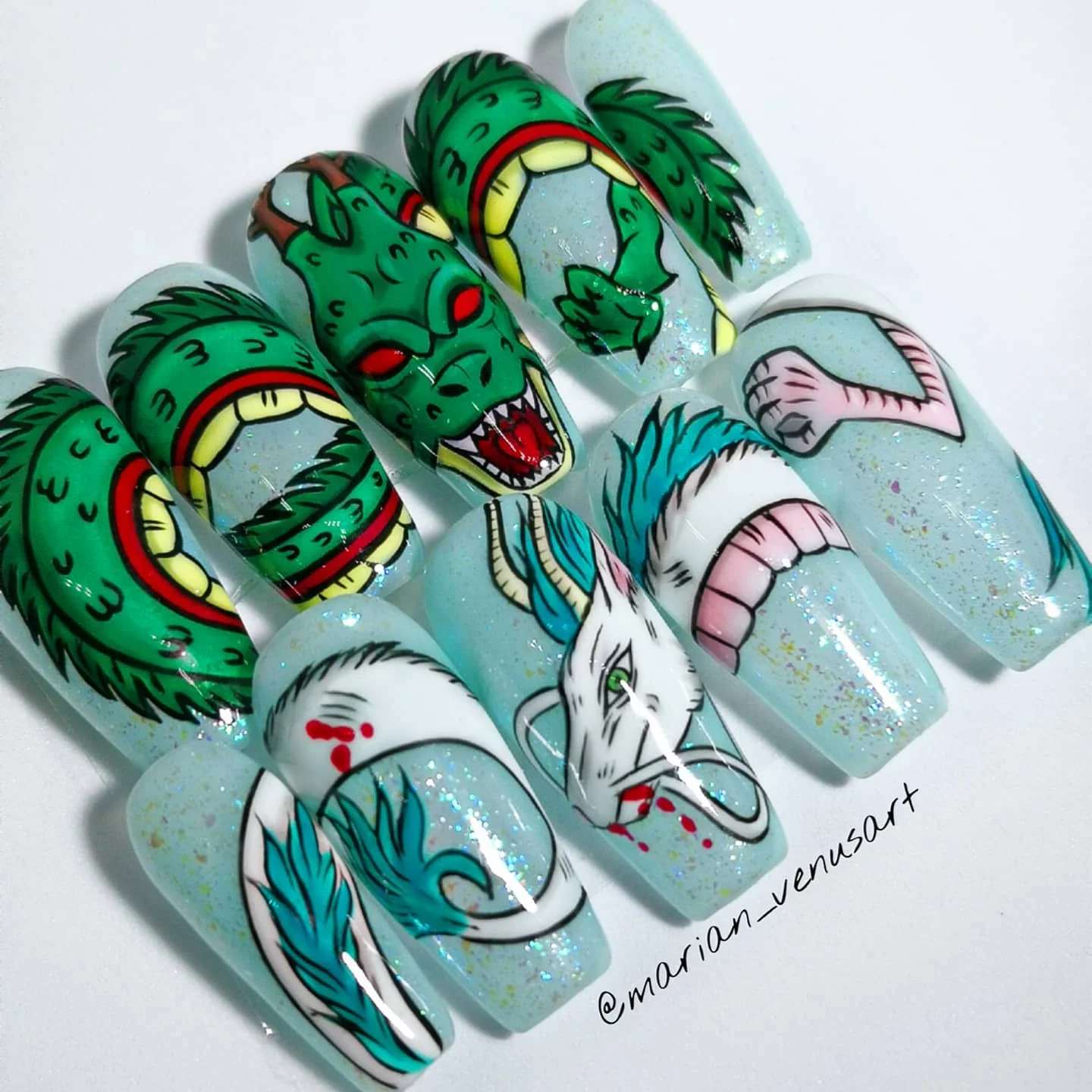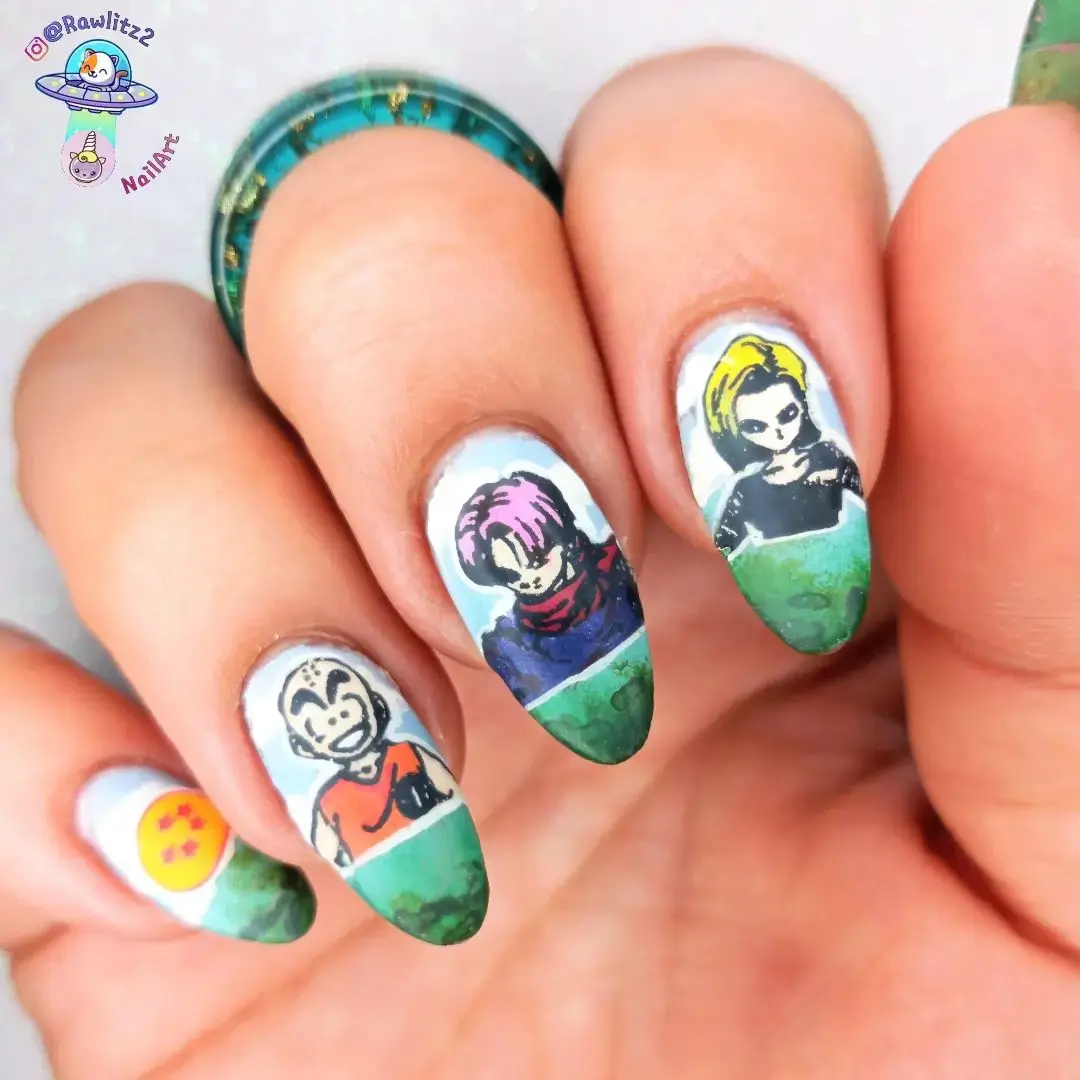 5. My Neighbor Totoro Whimsy
Experience the whimsical charm of My Neighbor Totoro with cute and lovable nail designs. Paint Totoro, the umbrella, or Satsuki and Mei on a lush green or sky blue background. These nails capture the innocence and joy of this beloved Studio Ghibli film.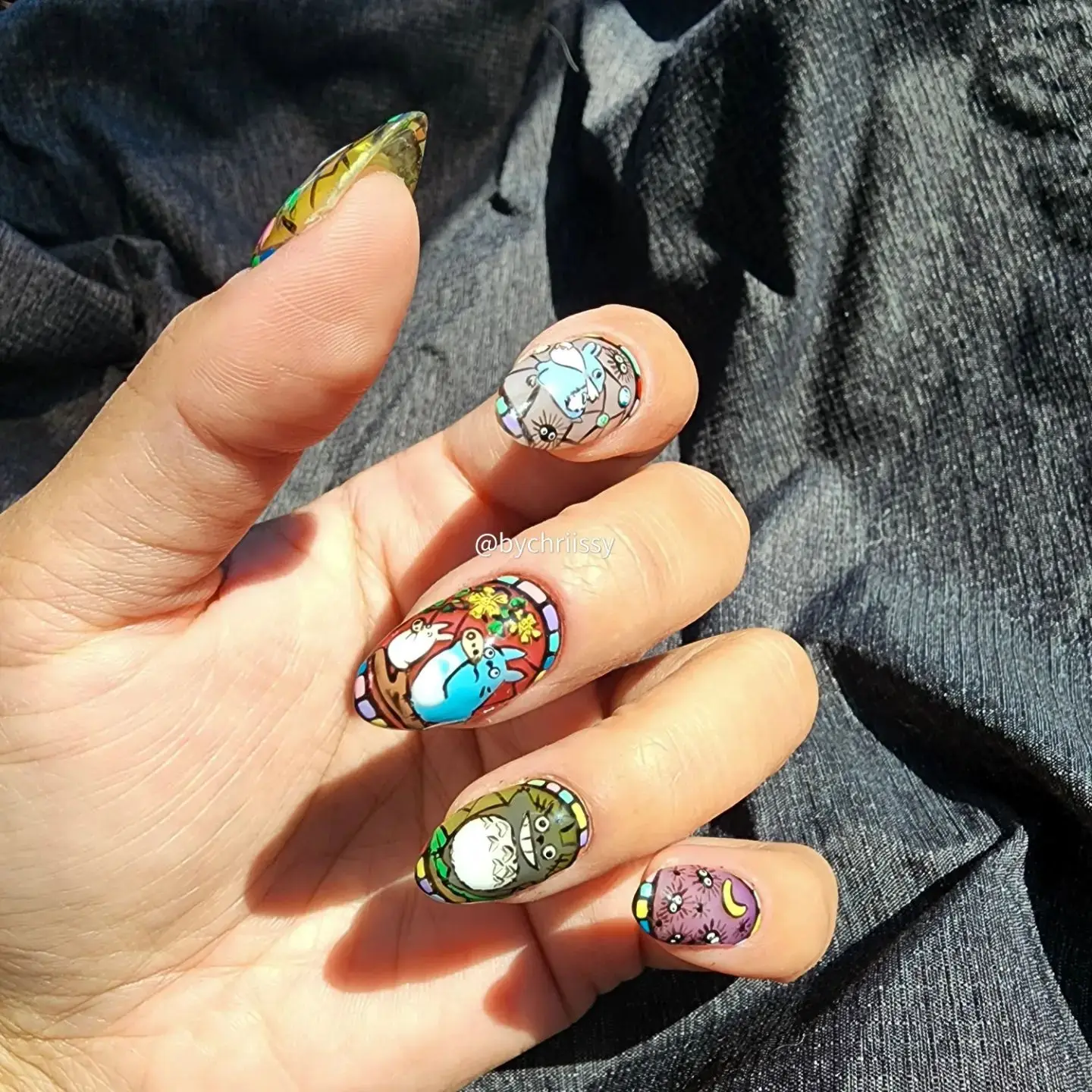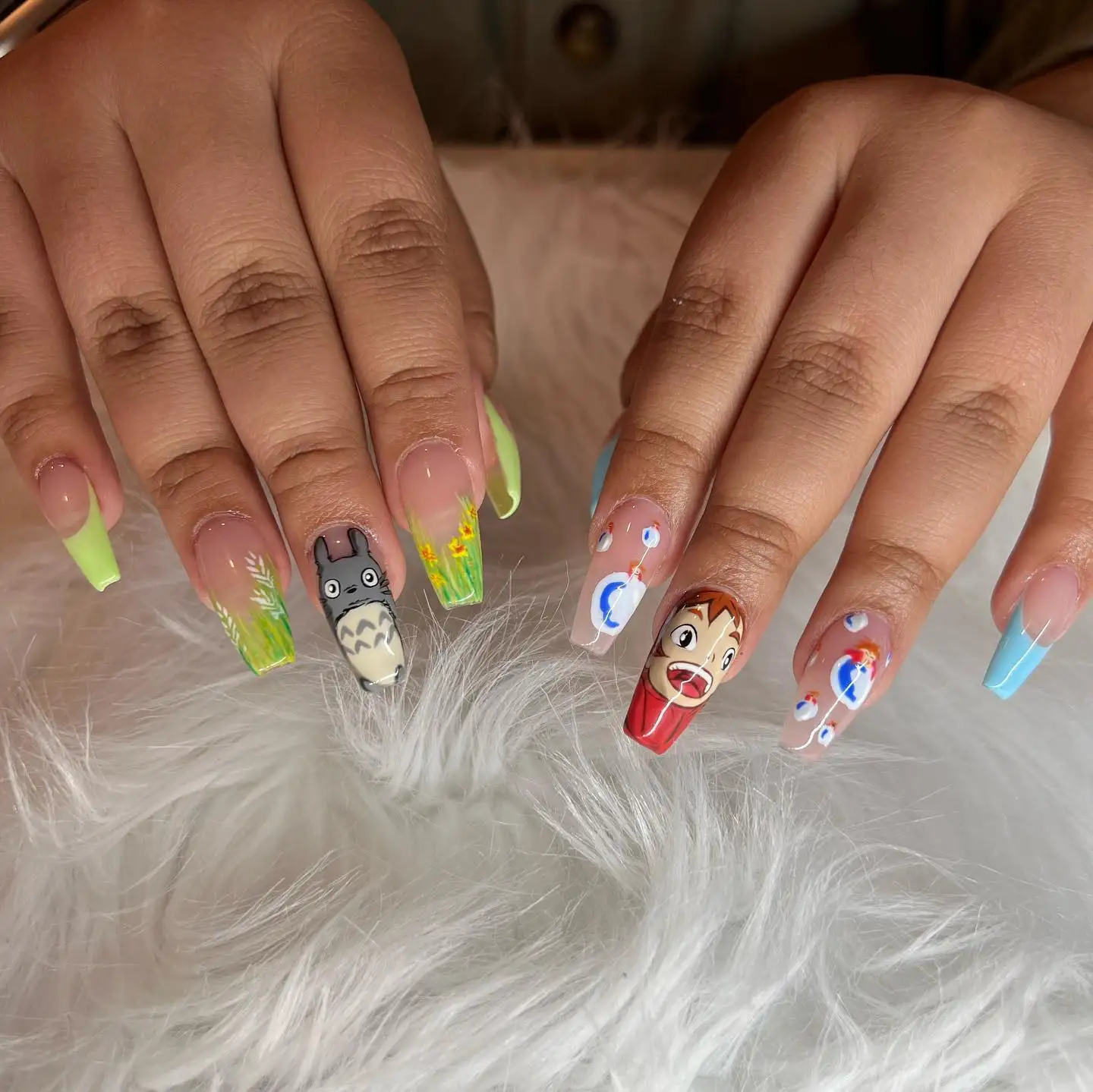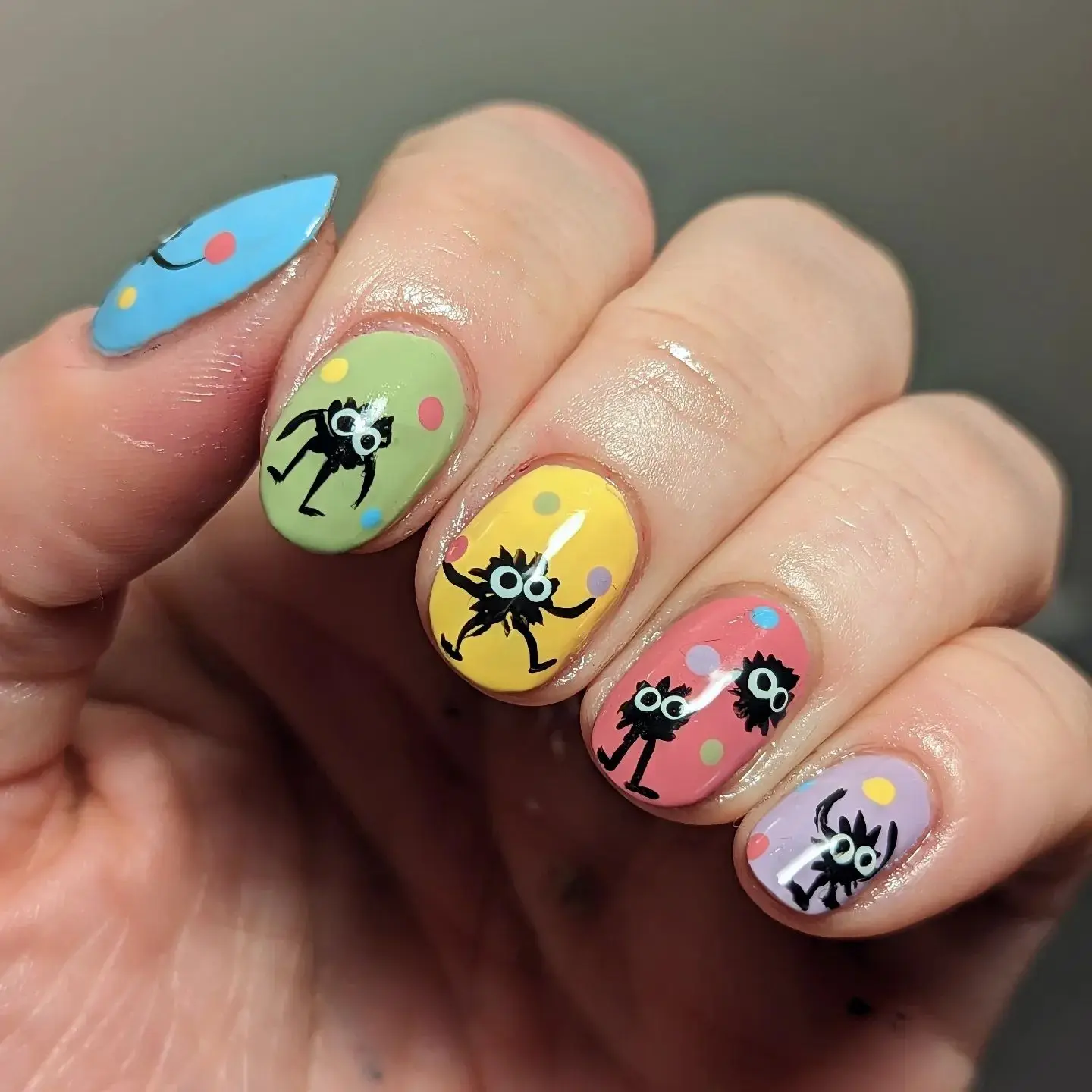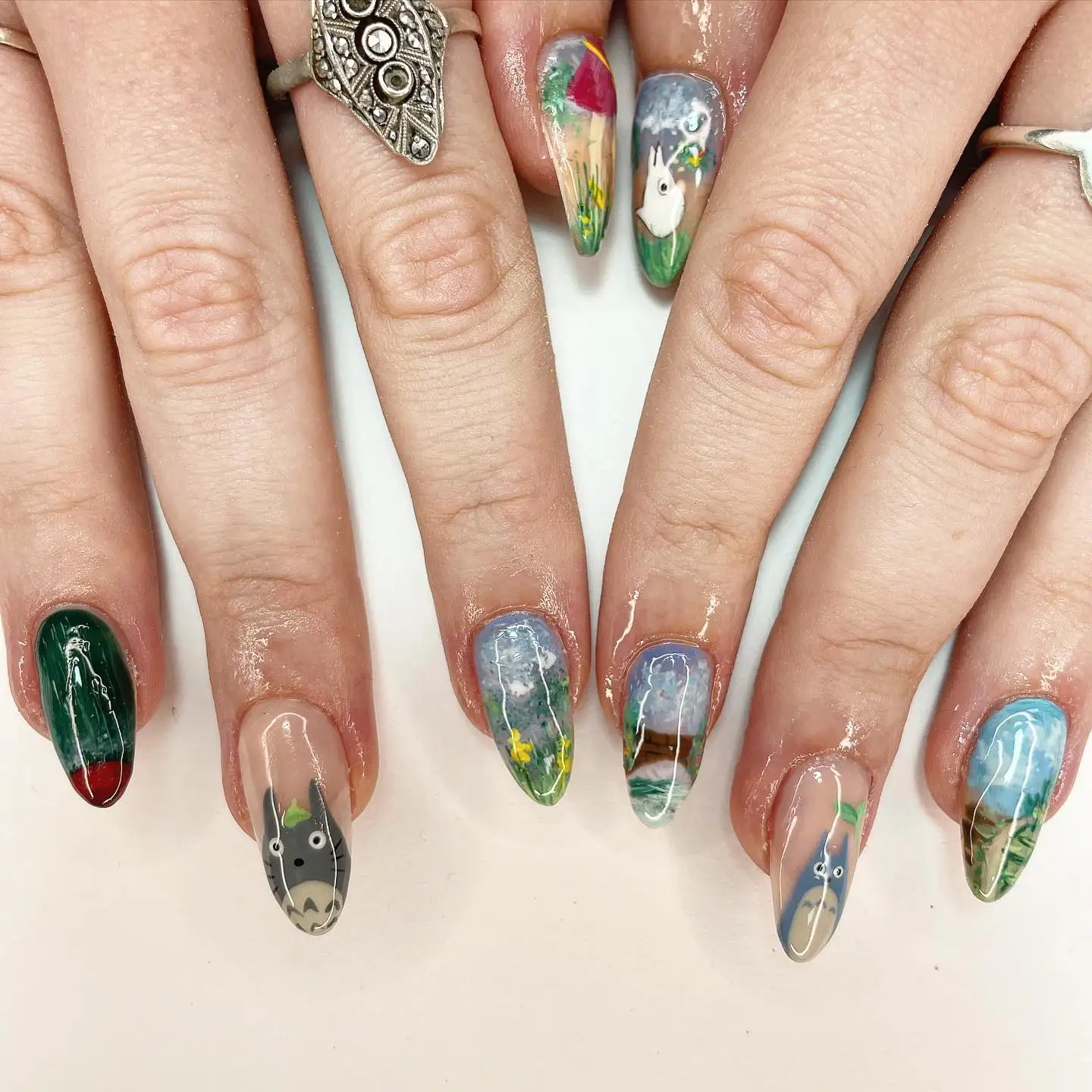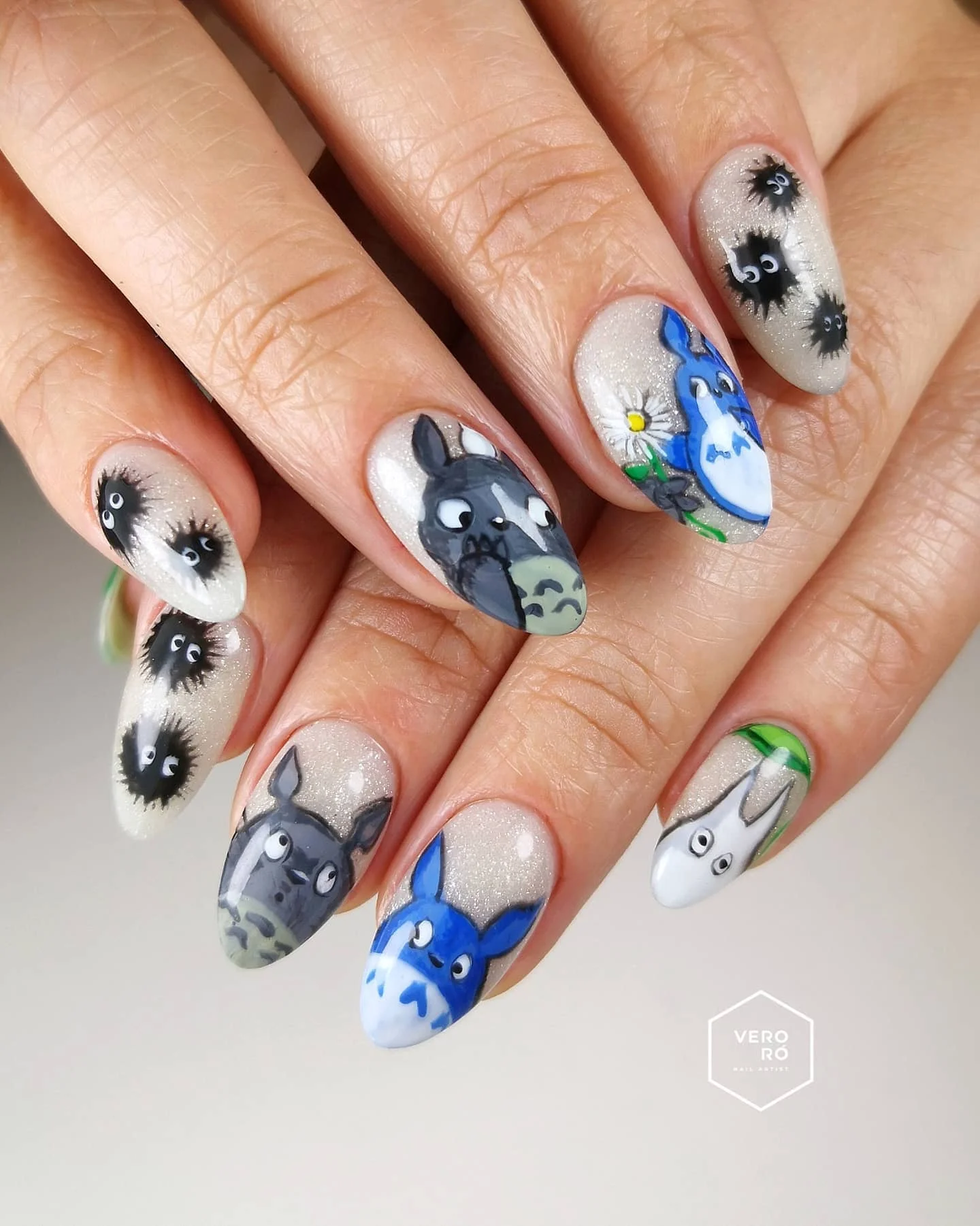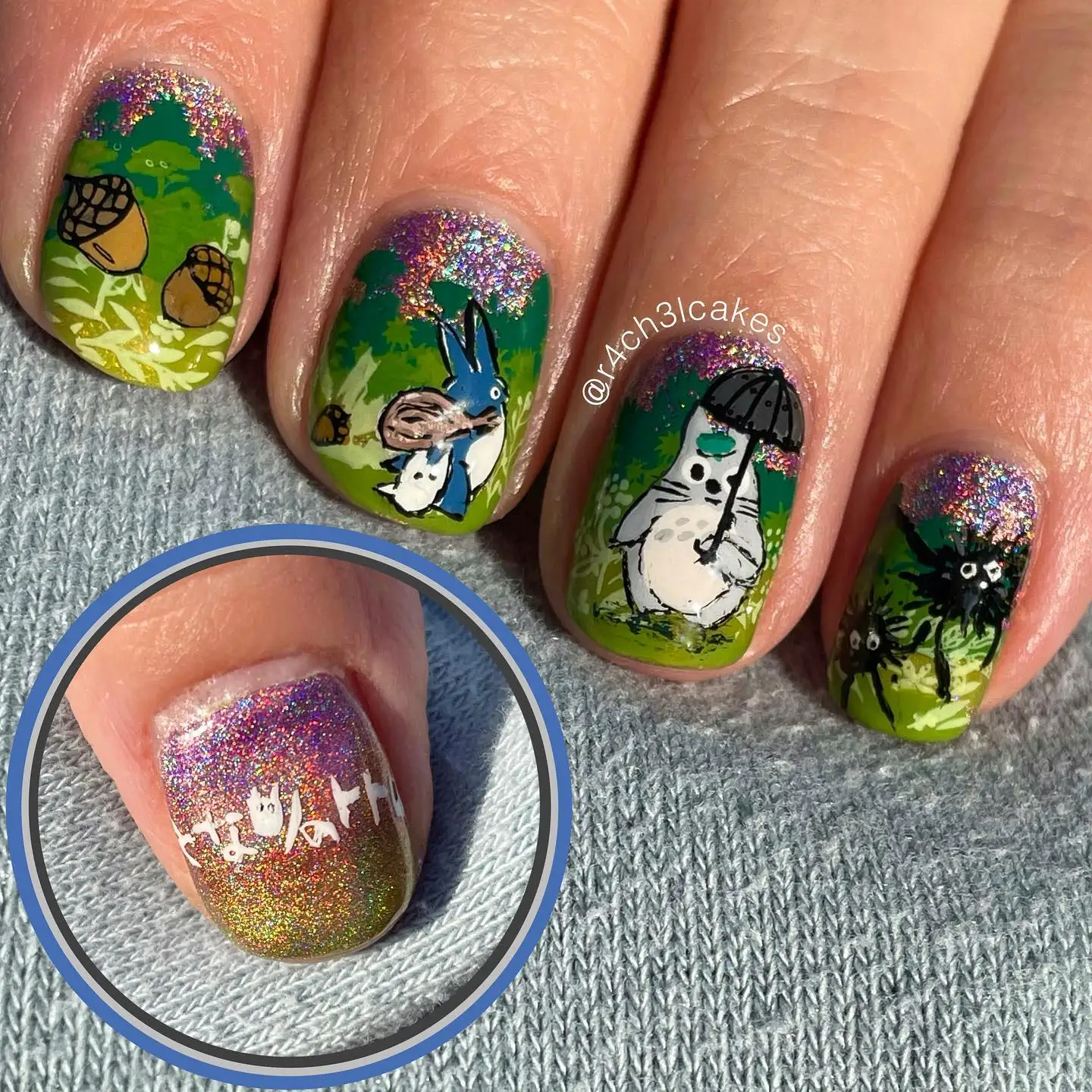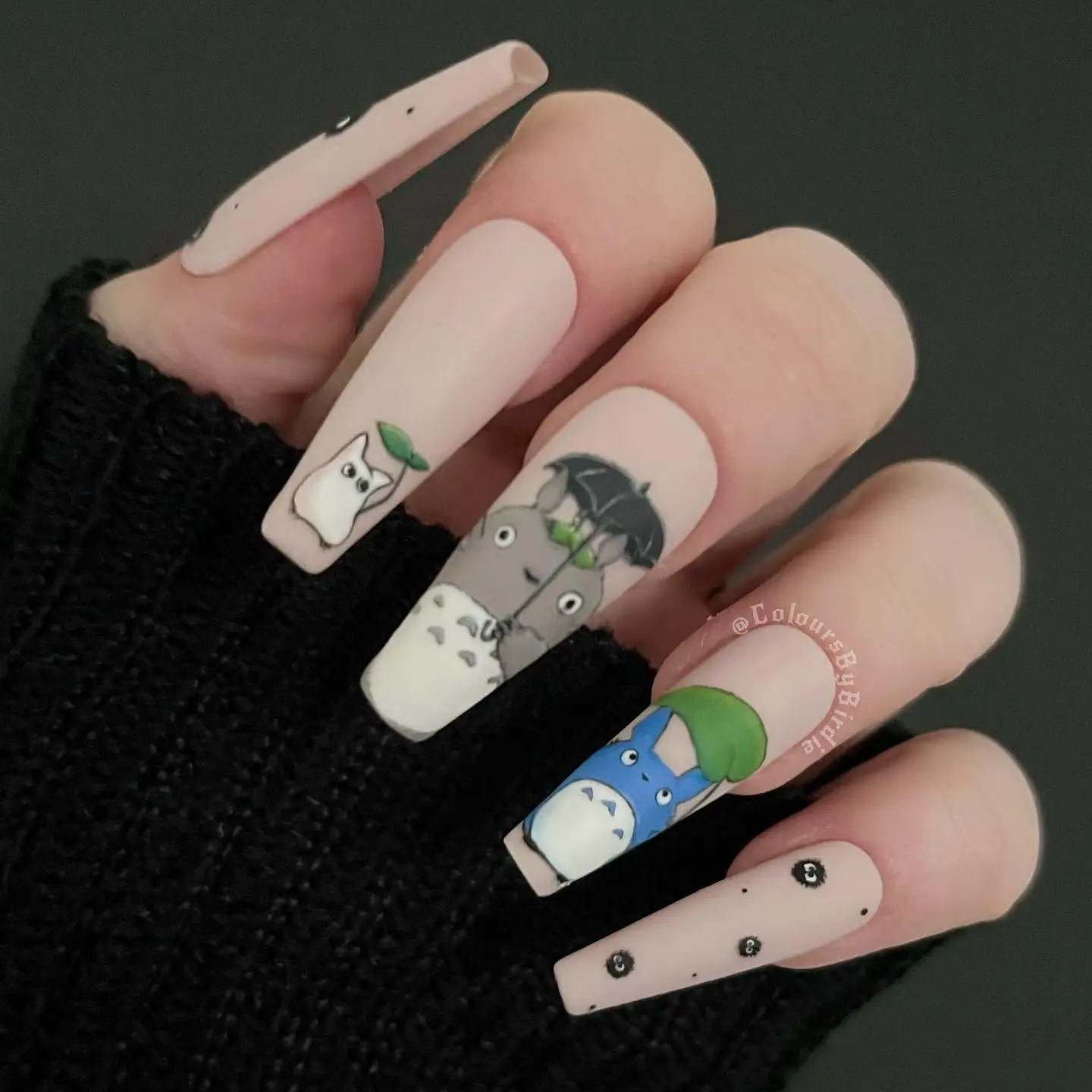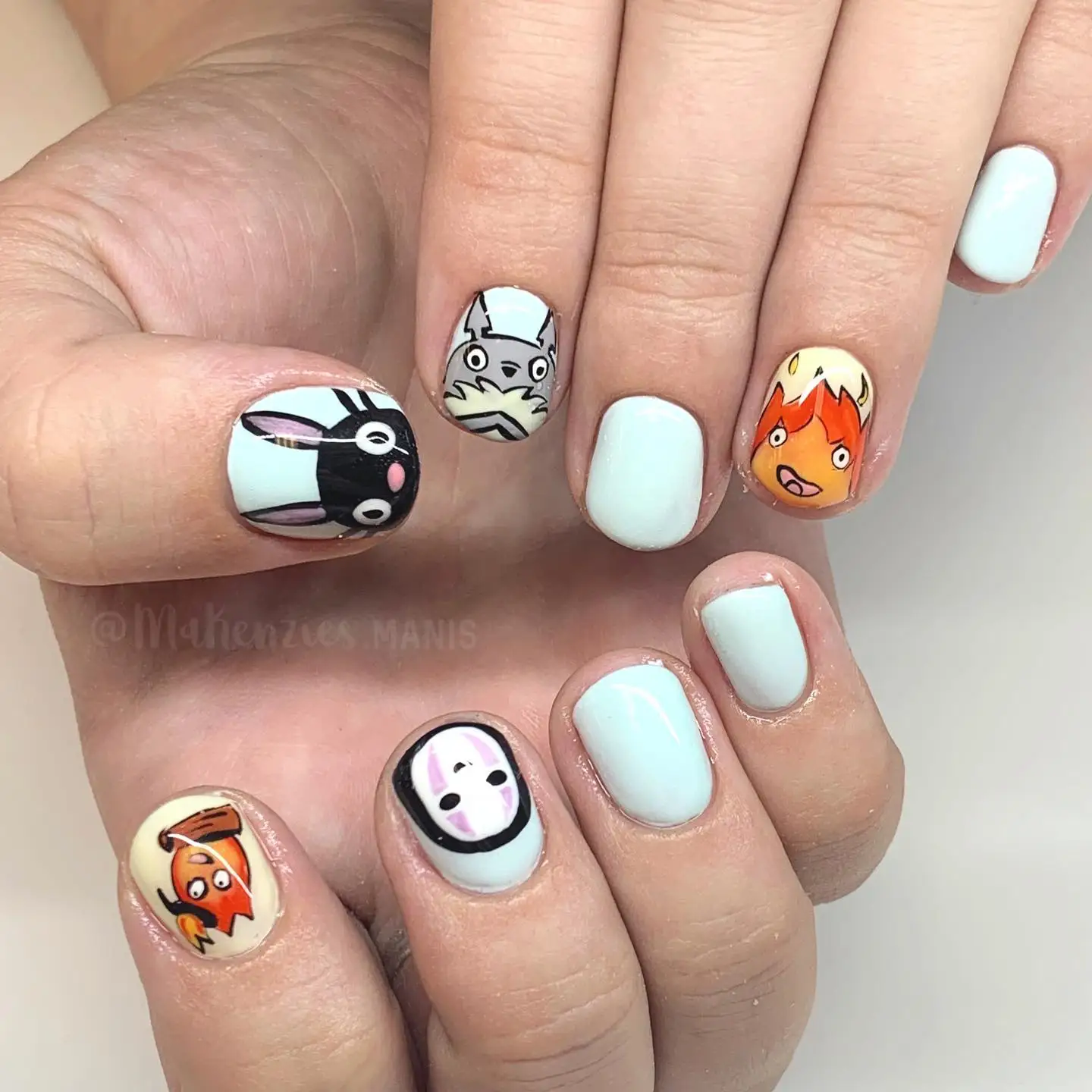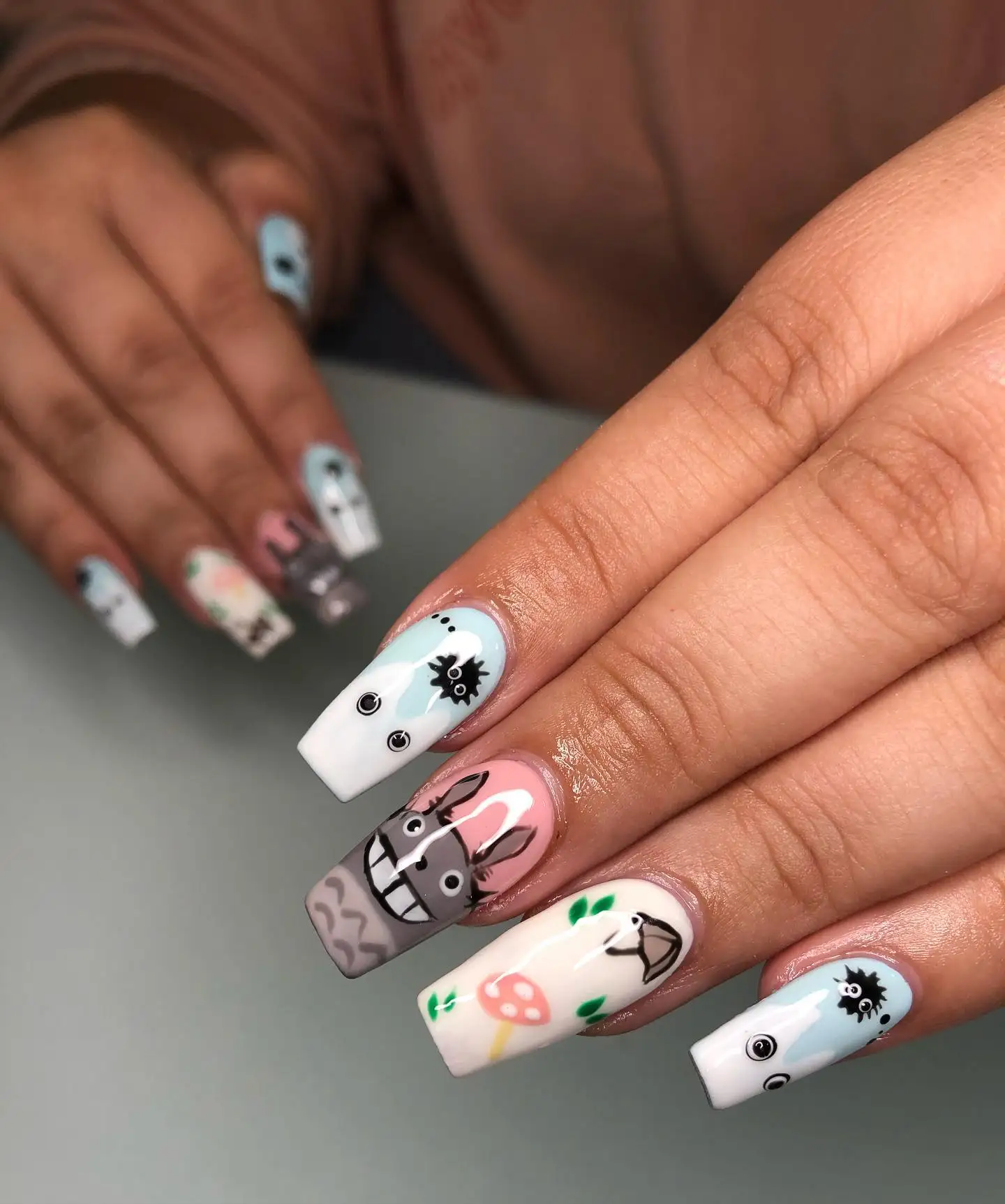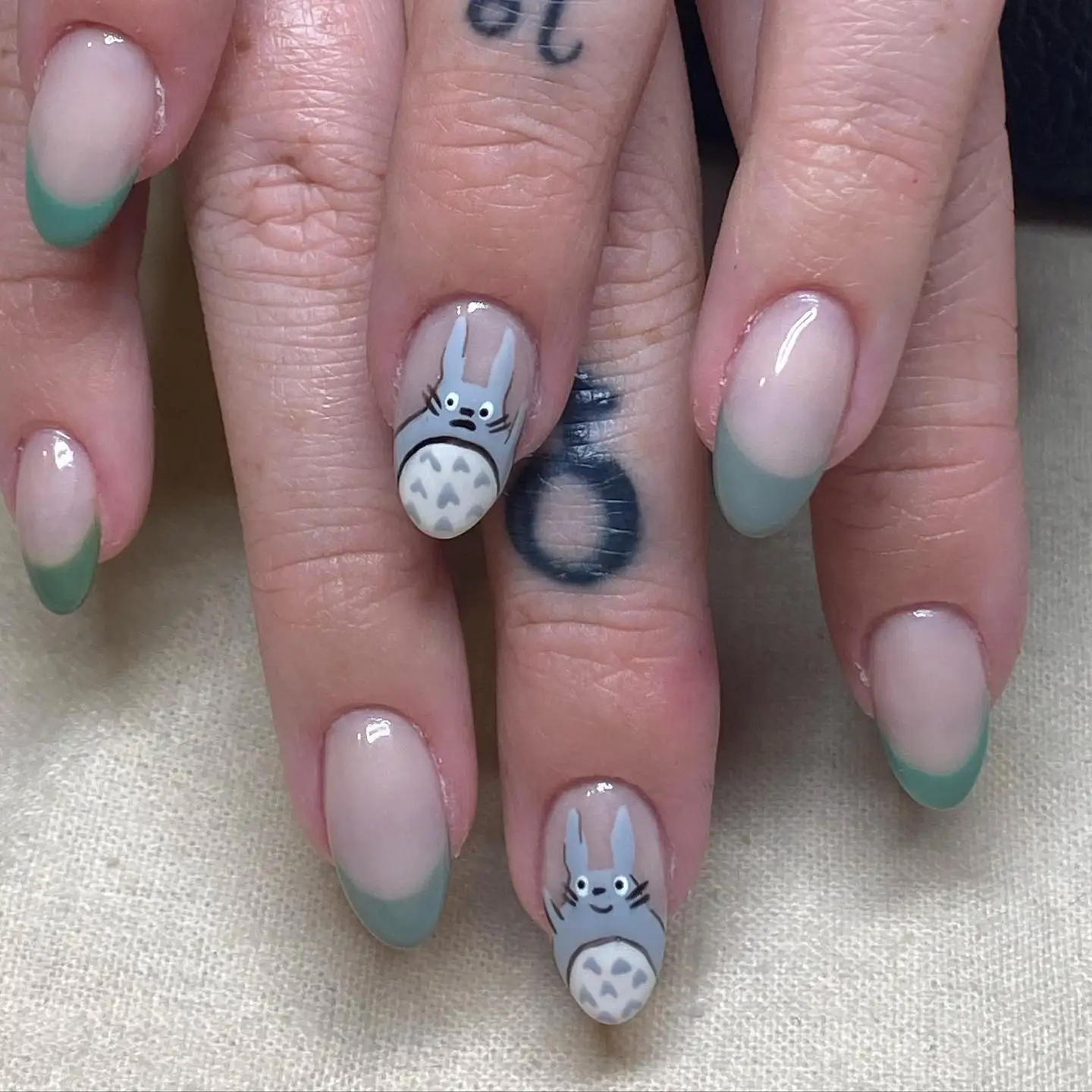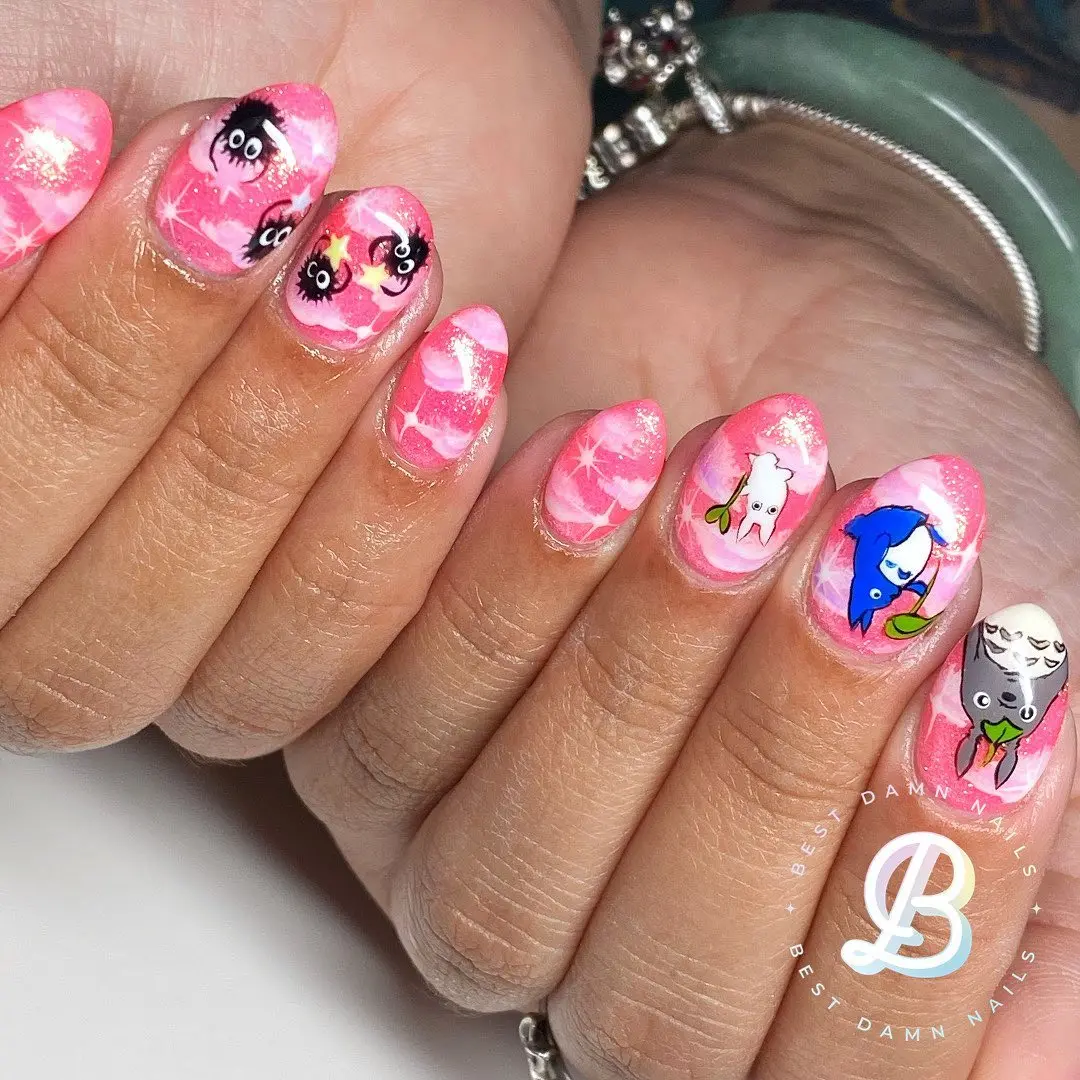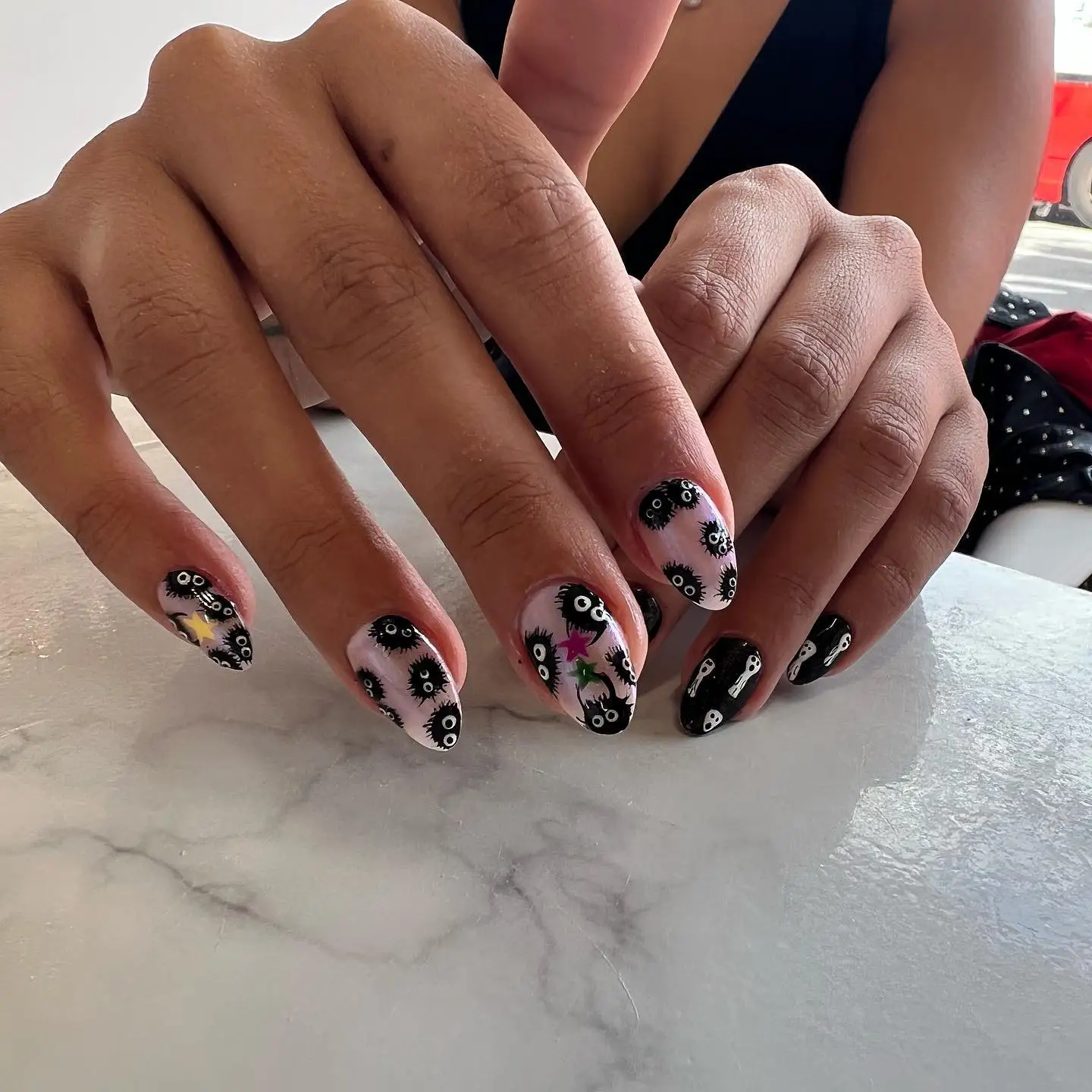 These are just a few examples of the nostalgic anime nail designs that can help you relive your childhood memories. The possibilities are endless, and you can customize your nails to reflect your personal favorite series and characters. Let your creativity soar and express your love for anime through these fashionable and nostalgic nail art designs.